The following work samples have been carefully selected for Steamfitters Local 601 to showcase work most in line with our proposal. These work samples display how STIR supports brands of all kinds in recruitment, fan generation, and consumer engagement across media and disciplines. Through fully integrated campaigns, STIR partners with clients to achieve game-changing success.
Funeral Service Foundation

Throughout 2021, STIR supported the Funeral Service Foundation in its partnership with the ICCFA (International Cemetery, Cremation & Funeral Association) Educational Foundation to build Journey to Serve, a new program aimed at recruiting military veterans for careers in funeral service. The mission of Journey to Serve is to engage, recruit, and hire military veterans into various careers within the funeral service profession, including those within funeral homes, crematories, cemeteries, insurance sales, and all levels of support roles.
STIR began the project by building a website to house the Journey To Serve messaging as well as downloadable recruitment toolkit materials. We also developed a video to tell the Journey to Serve story in a powerful, visual way. After a successful U.S. launch, STIR translated and recreated the website, video, and all toolkit materials to French for a second launch in Canada.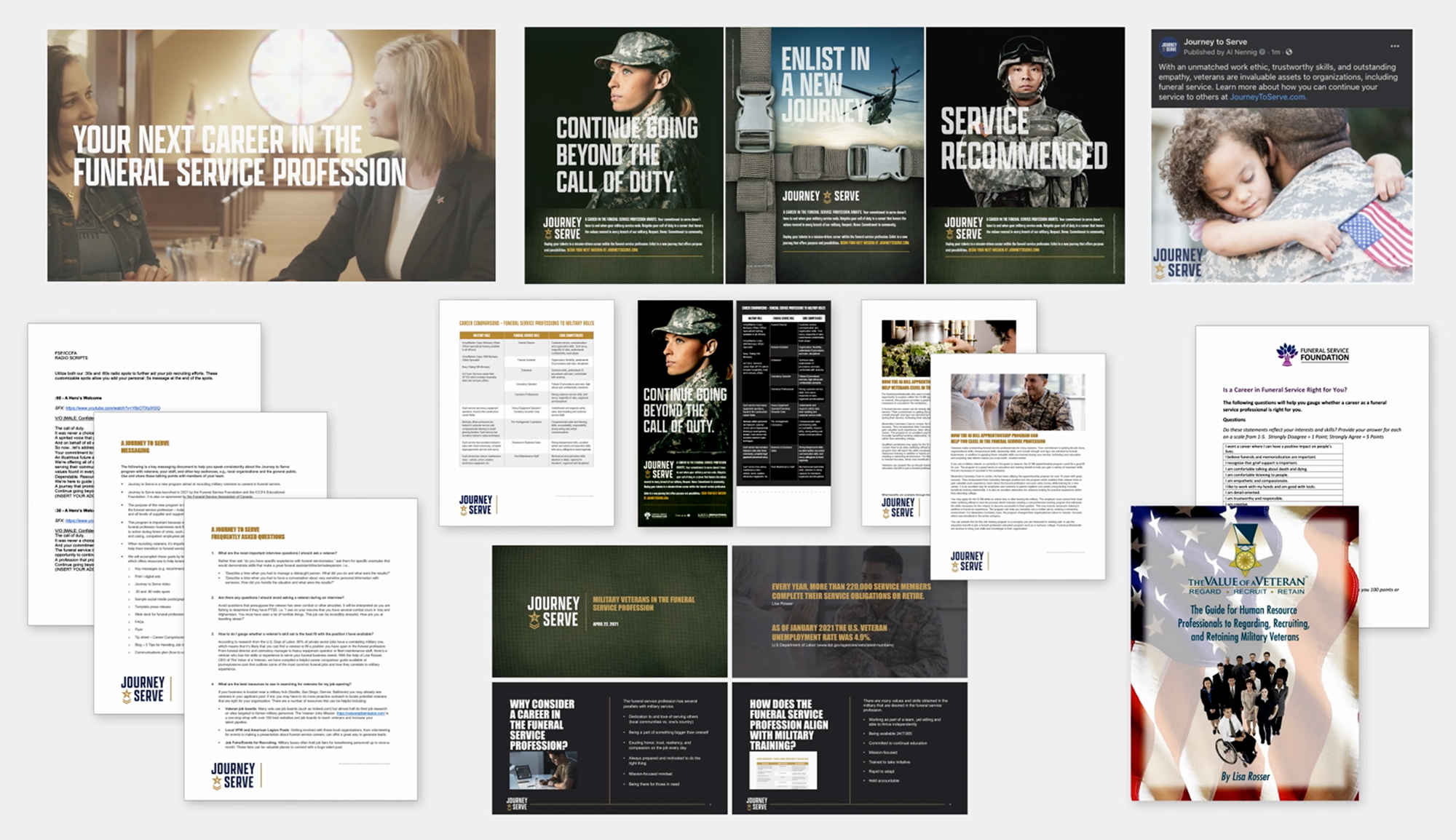 STIR wrote, designed, and produced a host of valuable marketing and communication materials seen above. This was to help funeral businesses better communicate with and recruit veterans.
View the full case study here.
Milwaukee Area Technical College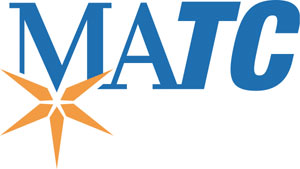 MATC is the third largest institution of higher education in the state of Wisconsin. And like so many two-year colleges in 2013, it had a poor image that did not reflect its value to society. They needed a campaign to make them aspirational to high school kids and their parents.
For the next three years, we ran a multimedia campaign that made a clear promise in just three words. "Turn Pro Sooner" spoke to the benefit in terms our audience could appreciate.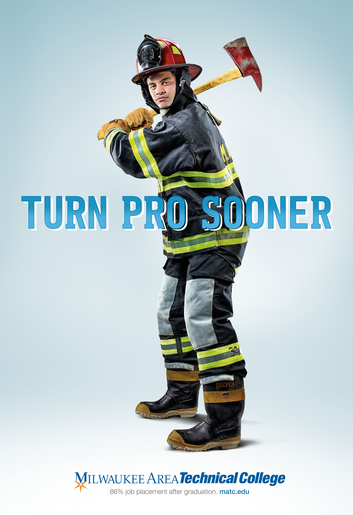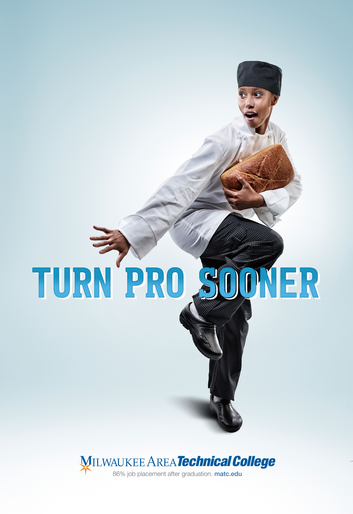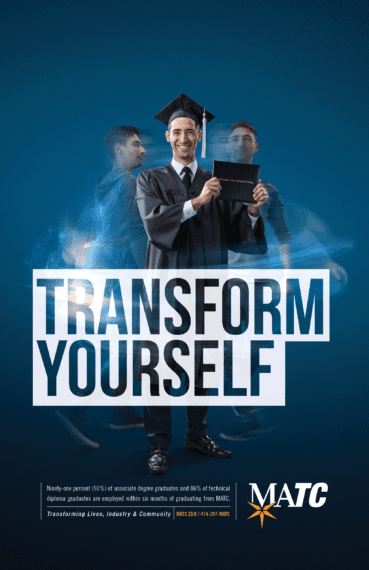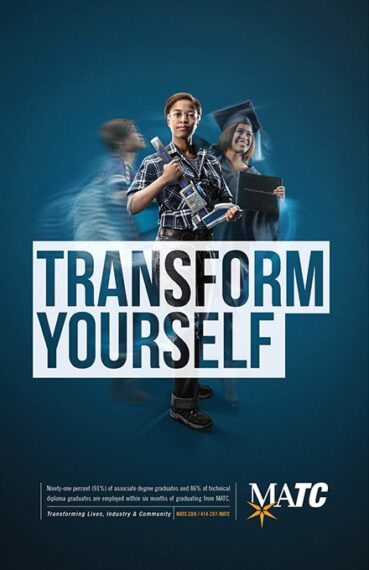 View the full case study here.
STIR's strong brand-aligned creative and successful traditional and digital campaigns make for a great partnership.
Rural Mutual Insurance Company

Rural Mutual Insurance came to us looking for a fresh way to approach its brand and marketing strategy. STIR identified business-building, lead-generation strategies that have produce positive ROI from the very beginning. STIR's digital team built a new website, implemented the HubSpot CRM and shored up SEO by addressing NAP (Name, Address, Phone Number) listings for all agents.
As the agency of record, today STIR partners with Rural Mutual on a strategic, year-over-year, integrated marketing plan to accomplish the company's annual organizational, marketing and sales goals. Through this partnership, STIR continues to lead digital marketing work – including website hosting and maintenance, NAP services, and retargeting – and also leads paid social media, inbound marketing (blogs, email, and e-newsletters), public relations, creative development of advertising assets and videos, and quarterly integrated marketing campaigns.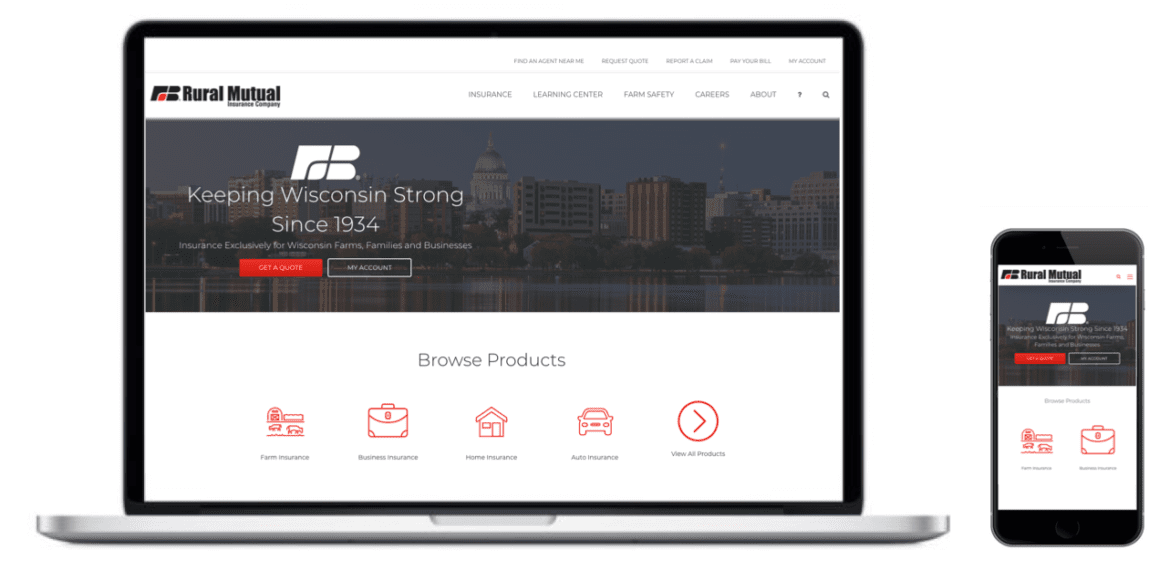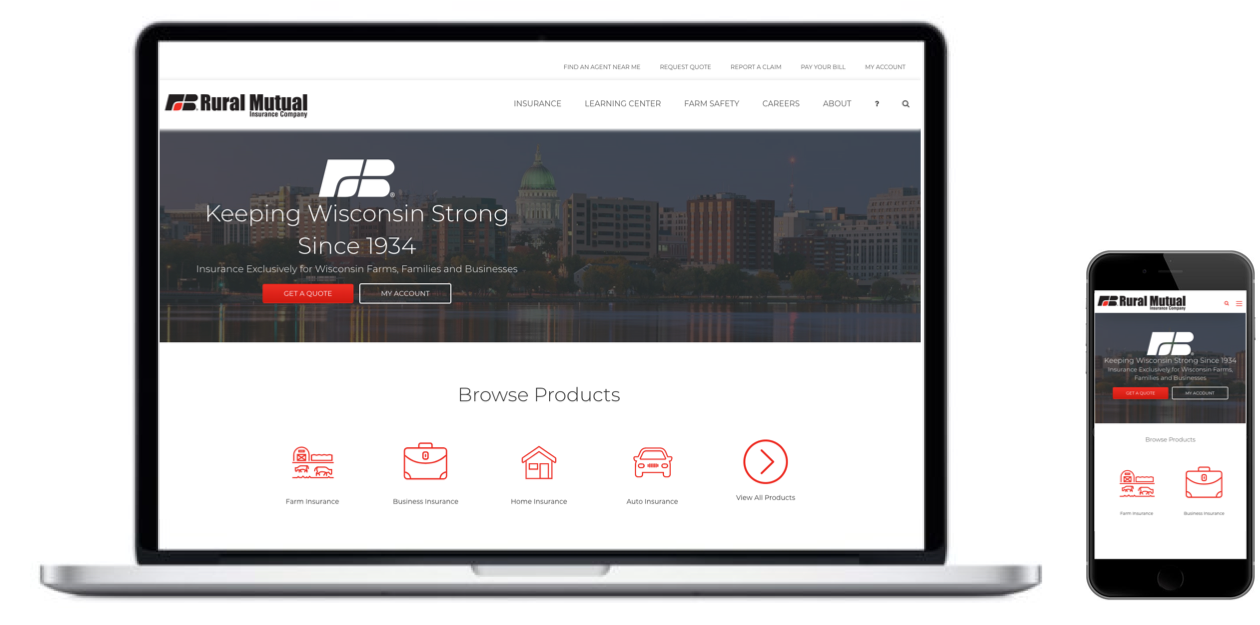 A close relationship with Rural Mutual enabled tight integration of efforts across the marketing spectrum. Together we found great communication, trust and coordination produces measurable results.
View the full case study here.
Milwaukee Bucks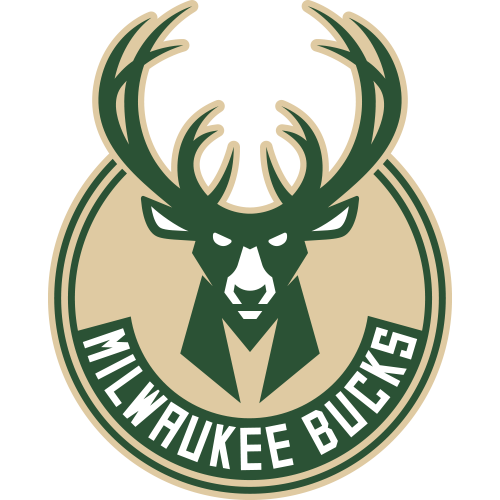 The Milwaukee Bucks had been one of the most neglected franchises in 2014 at the bottom of the league with the worst attendance, the worst record and the oldest arena in the NBA. STIR had the privilege to partner with bold new leadership from the beginning to craft a new, contemporary image. Positioning new leadership and fan support. A new voice, a new look and a new attitude and several hundred thousand social views. Showcasing new superstars and bringing fan support to the forefront.
View the full case study here.
Our partnership with STIR has been instrumental in the success we've had rebuilding the image of the Milwaukee Bucks franchise. STIR is a tremendous teammate.