//php if( $page_right_sidebar ) : ?>
//php endif;?>
We Are Masters Of Messaging
Award winning creative. Savvy strategy. Cutting edge technology. A marketing integration methodology all our own. STIR was founded by Brian Bennett in 2000 to provide clients with an agency service model suited to the evolving communications landscape.
We decode marketing problems, and then encode optimal communications. We are experts at leveraging concepts to achieve higher levels of engagement. We help CMOs build brands.
We design holistic business solutions for our clients. We'll build you the campaign that you need – without regard to the form it may take.
We enjoy the quality of life in Milwaukee, WI and working with clients from coast to coast and overseas. Our clients vary dramatically in size and sophistication, category and need.  Yet we've developed a highly customized and highly effective campaign for each and every one. 
VISION: An explosion in digital communications technology has multiplied messaging options as audiences are fragmenting.
Marketing professionals are faced with unprecedented opportunity and overwhelming complexity. The need for expert guidance has never been greater. More than ever, your success hinges on identifying the right strategic approach and executing with creative that connects with communities joined by specific interests.
That's where STIR fits into the picture. We provide the leadership to make those connections, crafting the messaging to capture attention, change perceptions and change behaviors.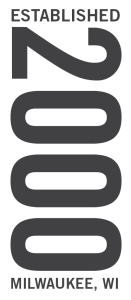 Recent Tweets
08/01/18
What a beautiful day to break a world record 🧀🧀🧀! @WisconsinCheese #GuinnessWorldRecord #WisconsinPride https://t.co/RKRfzCl3i0
View More Tweets
Get In Touch With Us
STIR Advertising & Integrated Messaging
330 E Kilbourn Ave Suite 222, Milwaukee, WI 53202
We're open from 8:30am - 5pm
414.278.0040
STIR LLC, ©2017 All rights reserved.