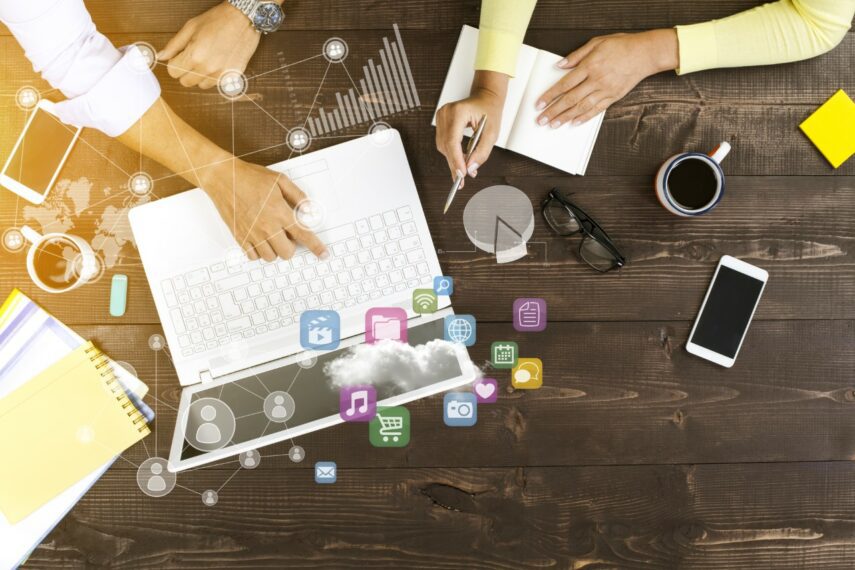 The pace of change in marketing seemingly accelerates each year. What was once considered avant-garde can become rote in a matter of months. Looking back, we see that the pandemic expedited the adoption of digital marketing by consumers and therefore, by brands. This led to rapid innovations and the revamping of best practices across disciplines.
Learning new skills and optimizing techniques is now a constant task in the professional lives of marketers. At STIR, we try to stay on top of all of this for our clientele, collecting knowledge and sharing insights in real time. But as we turn the corner to 2023, we'd like to draw your attention to just a few marketing trends we're paying extra close attention to.
Consumers will seek values-based branding
In 2023 and beyond, consumers will continue to seek strong connections to their favored brands. These preferences will closely align with their interests and values. The digital marketplace readily sources products based on their basic attributes, so smarter brands have a need to create differentiation on a more meaningful level with this type of higher-order positioning. They often do this by using authentic human stories to connect to audiences.
To achieve this, brands — particularly emerging brands that are actively crafting their voice and image in the marketplace — must develop specific sets of values and establish the causes with which they can share an affinity with important target audiences. While some of these stances can potentially be polarizing, they are also critical to attract customers that will loyally advocate for them.
Therefore, brands using creativity and messaging through integrated campaigns can successfully separate themselves from the sea of sameness.
Web design is going retro
Today's web users expect simplicity and ease while browsing for information, shopping, conducting business, and communicating with brands and people online. Exceptionally simple, straightforward, mega-intuitive websites are making a comeback — a far leap from sites that feature elaborate plugins and other bells and whistles that may interrupt the user experience and increase page load times.
From a UX and web design perspective, there will be a steep rise in nostalgic Brutalist styles. Think less muted and monochromatic color palettes, more old-school system fonts, bold images, underlined hyperlinks, and other mid-'90s-esque design qualities. While such designs may seem difficult to process at first glance, they have high readability thanks to more conservative typography. Some good examples of Brutalist style websites include Radical Everything, Whitney Museum, and Typical Organization.
The bar will be raised in data collection and utilization
Universal Analytics, or GA3, is projected to stop collecting data on June 30, 2023. To prepare, companies will need to switch to Google Analytics 4 or find another tool to measure their website's performance and ensure proper collection of historical data. And while brands are upgrading their data collection tools, we expect they will also redouble their efforts to use available data in more productive ways. So, heads up, competition for clicks and conversions is only going to get tougher!
There is a historical data limit of 14 months in GA4, while GA3 could be set to never expire. This may have significant ramifications for reporting. However, this also presents an opportunity to review and revise existing events and conversions set up in GA3, especially regarding naming conventions. GA4 is still being developed, so we don't yet know the full picture, but it will certainly take time for agencies and clients to adjust to the transition.
Social commerce will prevail
Social media has evolved into much more than a series of websites we use to communicate with friends. Brands of all shapes and sizes are turning to social as a primary means to ecommerce, giving their customers a direct avenue to make purchases — without navigating away from the app. In other words, the platforms themselves include built-in browsers that act as virtual storefronts.
With the recent surge of in-app shopping, social commerce is expected to be another vital sales driver in 2023. When coupled with hyper-targeted ads, this creates a conversion-centric ecosystem right within people's favorite social networks. Social commerce retail earnings are predicted to reach $80 billion in the U.S. alone by 2025, according to Shopify. Global sales were estimated at $992 billion in 2022, and forecasts suggest that social commerce sales will amount to $2.9 trillion by 2026.
TikTok is providing more than entertainment
No, it's not going anywhere. In fact, TikTok, the global video-based app that has skyrocketed in popularity among people and brands alike, is also becoming a major player in the world of social commerce. According to Insider Intelligence, Facebook and Instagram are leading social commerce ($63.5 million and $41 million, respectively), with TikTok as the current runner-up ($23.7 million), surpassing Pinterest ($15.9 million) in in-app sales. TikTok Live Shopping is a new feature that allows influencers, large retailers, and small businesses to share products they love with their audiences in captivating ways. Rather than running away from TikTok, we anticipate brands and consumers will run faster towards it.
Media outlets are welcoming more contributed content
Newsroom employment has steadily fallen 26% since 2008, according to Pew Research Center. Considering these staff shortages, which are expected to continue in 2023, newspapers and magazines across the country have fewer full-time staff members to write content. This provides an open door for PR professionals to offer up contributed content from subject matter experts.
2023 will be the year to drive home the importance of thought leadership to clients who may not have wanted to invest in it previously. We recommend starting with smaller, local outlets, then casting an even wider net by reaching out to larger, more renowned publications.
Podcasting is climbing the ranks
Even though they launched in 2004, podcasts are becoming an even more powerful marketing tool. In fact, 26% (roughly 80 million) of Americans tune into podcasts on a weekly basis, according to Edison Research. Podcasts allow audiences to feel empowered when it comes to how, when, and where they consume audio content. They are also able to drive strong connections between the listeners and the hosts and guests, many of whom are brand representatives sharing the latest news and insights. Podcasts provide a constructive avenue to discuss topics that align with companies' and listeners' values.
If you would like to chat further about any of the above marketing trends or want to revitalize your advertising and messaging strategy in 2023, feel free to reach out.
More Insights