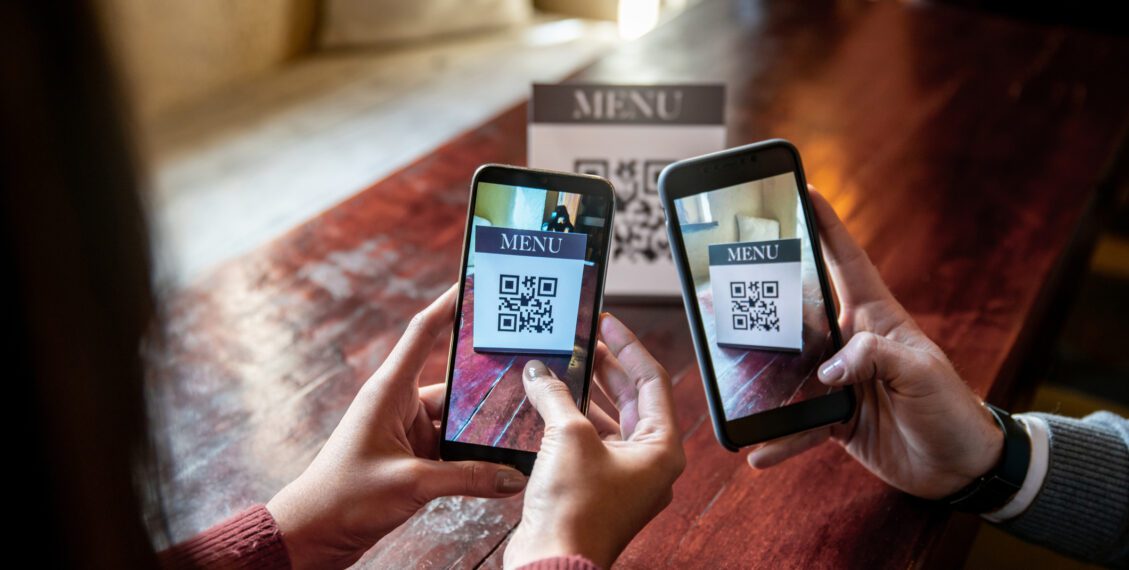 QR codes may once have seemed doomed to obsolescence. Although many marketers in the early 2010s saw in them an opportunity to bridge print and digital, a lack of appropriate technology and consumer resistance meant their effectiveness remained limited. Following an initial first flush of ubiquity in which no ad or product package went unadorned with scannable pixels, these limitations seemed destined to consign QR codes to the landfill of unrealized marketing innovations.
However, and with apologies to Samuel Clemens, reports of the death of the QR code have been greatly exaggerated. A combination of developing technology in concert with an increased enthusiasm for touchless interactions – driven in no small part by a certain global pandemic – has seen the QR code return from the brink to enjoy a second and more profitable act of marketing execution.
Here we'll take a look at why QR codes never really took off as hoped, what changed to arrest this, and what new applications there could be for this unlikely comeback kid.
A technology in search of a use case
The Quick Response code is a scannable barcode invented by Japanese corporation Denso Wave in 1994. It was first used to track vehicle parts in the manufacturing process. QR codes are made up of a series of pixels that store encrypted data in a two-dimensional square grid. When a QR code is scanned by a camera, it leads users to digital properties such as websites, apps, personal accounts, payment information, and coupons.
Although QR codes were quickly adopted and used in China and Japan for everything from payments to pet identification, they never took hold elsewhere despite enthusiastic attempts.
In fact, a 2015 TechCrunch article called QR codes "frustrating" and a "laughing-stock." Brands plastering QR codes wherever they could and widely-shared examples of QR code tattoos led to the perception that they were a gimmick.
It didn't help that scanning a code only informed users of the need to download a third-party app. After downloading an app with the appropriate QR code software, it would often struggle to capture the code. And even when successfully captured, it'd likely lead to a webpage that wasn't even optimized for a mobile web browser.
QR codes were not easy for consumers to use. Knowledge about their true purpose was not widespread, so designers had to print instructions on their marketing pieces.
Adoption and effectiveness rates of QR codes were painfully low. Now this ugly thing was taking up space and not producing any ROI. They failed as a marketing tool in part because marketers didn't give people a compelling reason to scan them. And in some cases, it was nigh impossible to do so.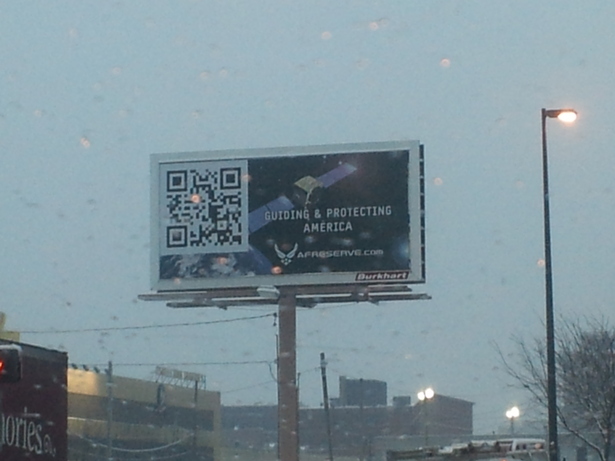 But all technologies need a real use case in order to thrive. From a marketing perspective, QR codes were a technology in search of a use case.
Look, but don't touch
In 2017, things changed. Phone manufacturers began incorporating QR code scanners into their cameras so users didn't need to download a separate app. Improvements in mobile technology allowing scanned links to open more quickly also helped.
These improvements planted the seed that allowed the technology's quick adoption in the pandemic when the need became clear.
Ah yes, the pandemic. As people started to re-emerge from lockdown – and much like spikes in the infection rates – QR codes began popping up everywhere. The early adopters were restaurants and bars, creating QR code menus easily accessed by patrons' smartphones, as the virus prompted a shift to health and safety measures that demanded touchless interactions. People wanted to return to a semblance of their previous lives, but with as little contact as possible with everyday objects that could spread infection.
Where the hospitality industry led, others swiftly followed.
In May 2020, PayPal rolled out a QR code payment system in 28 markets worldwide. On the back of this, CVS Pharmacy became the first retailer in the United States to offer touch-free checkouts through the use of Venmo and PayPal QR codes in November that same year. ExxonMobil brought contactless QR-enabled payments to more than 11,500 of its gas stations across the nation. Concerts and events quickly embraced paperless ticketing, giving a level of convenience and speed to which users had now become accustomed. In short order, QR codes seemed to have returned with a vengeance, only now with a purpose.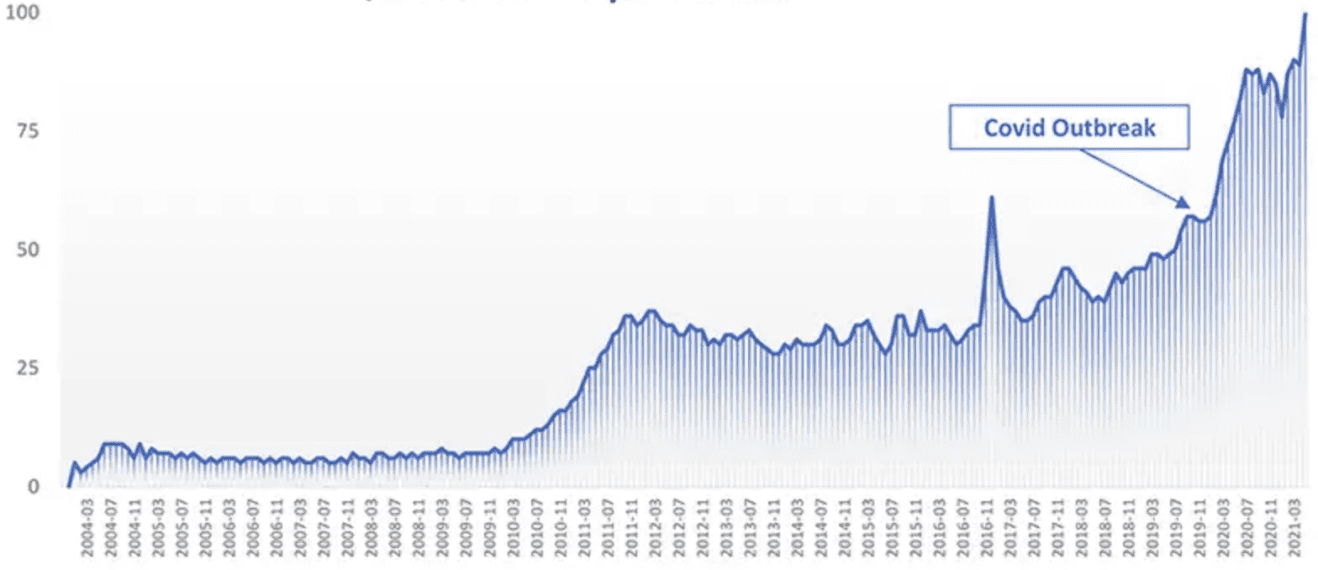 Back for good?
Now, QR codes are providing added value for businesses by the day and are expected to become a vital piece of the customer journey. As collecting user data becomes more difficult due to stricter data privacy laws, QR codes help businesses follow a customer's actions and ultimately access their needs.
Businesses can also use QR codes to interact with customers, making it easier for people to give feedback, follow the brand on social media, or join loyalty programs.
Meanwhile, for individuals navigating this new landscape of touchless interactions, QR codes will continue to be used for purposes of public health and safety, as well as the increasing expectation of easy access and convenience.
Considering that many people watch TV while "second-screening" on a mobile device, marketers have an opportunity to entice viewers to scan a QR code that appears during a commercial break.
Nowhere was this more evident than during Super Bowl LVI and the attention grabbed by Coinbase. Their full 60-second ad consisted almost entirely of a colorful bouncing QR code, redolent of the iconic bouncing DVD logo. When scanned, the code brought viewers to Coinbase's promotional website, and traffic was so high following transmission that it caused the company's site and app to crash.
Companies like Sky Media have been introducing QR codes to TV ads that allow users to respond directly to a campaign from the comfort of the couch. A company can promote an exclusive offer during ad breaks, have their engaged audience scan the code, and react immediately to the promotion.
Large retailers like Amazon have started experimenting with QR codes to track shipments and for payment in their physical stores. Opportunities are opening for retailers of all sizes, especially around demonstrating sustainability and environmental credentials.
Fashion label Another Tomorrow uses QR codes on labels to give consumers more information on an item's sustainability. Provenance uses blockchain to make supply chains transparent, with QR codes for consumers to see evidence of what the brand claims. The 2021 Right to Repair EU law enforces consumer electronics manufacturers to add QR codes to products so users can learn more information, such as how loud it is.
Countless other uses have been adopted, from registering a new product purchase and accessing setup information, to museums using codes beneath exhibits to enhance visitor experience. Codes make going paperless that much simpler.
According to Juniper Research, the number of QR code coupons scanned will reach 5.3 billion by the end of 2022. QR code technology is leaning towards AR experiences, contactless payment systems, experiential marketing campaigns, hospitality, travel, and healthcare, among other key areas.
Users are more and more appreciating the convenience, ease of payment opportunities, and no-touch hygiene benefits afforded by QR codes. And marketers are responding by making sure that the linked digital destinations provide relevant, mobile-centered experiences.
However, there are some factors that could derail this comeback story. Hackers have already been caught taping over QR codes with fake patterns that lead to extortionate malware. It's fairly straightforward for someone to walk up to a parking meter and replace the legitimate QR code with one that diverts payments to them.
While this type of fraud only applies to physical examples, it could tarnish the perception of the technology overall. So whether QR codes are going to become a fixture in the marketer's arsenal or this recent upsurge is just another circumstantial spike remains to be seen. We all love a comeback though.