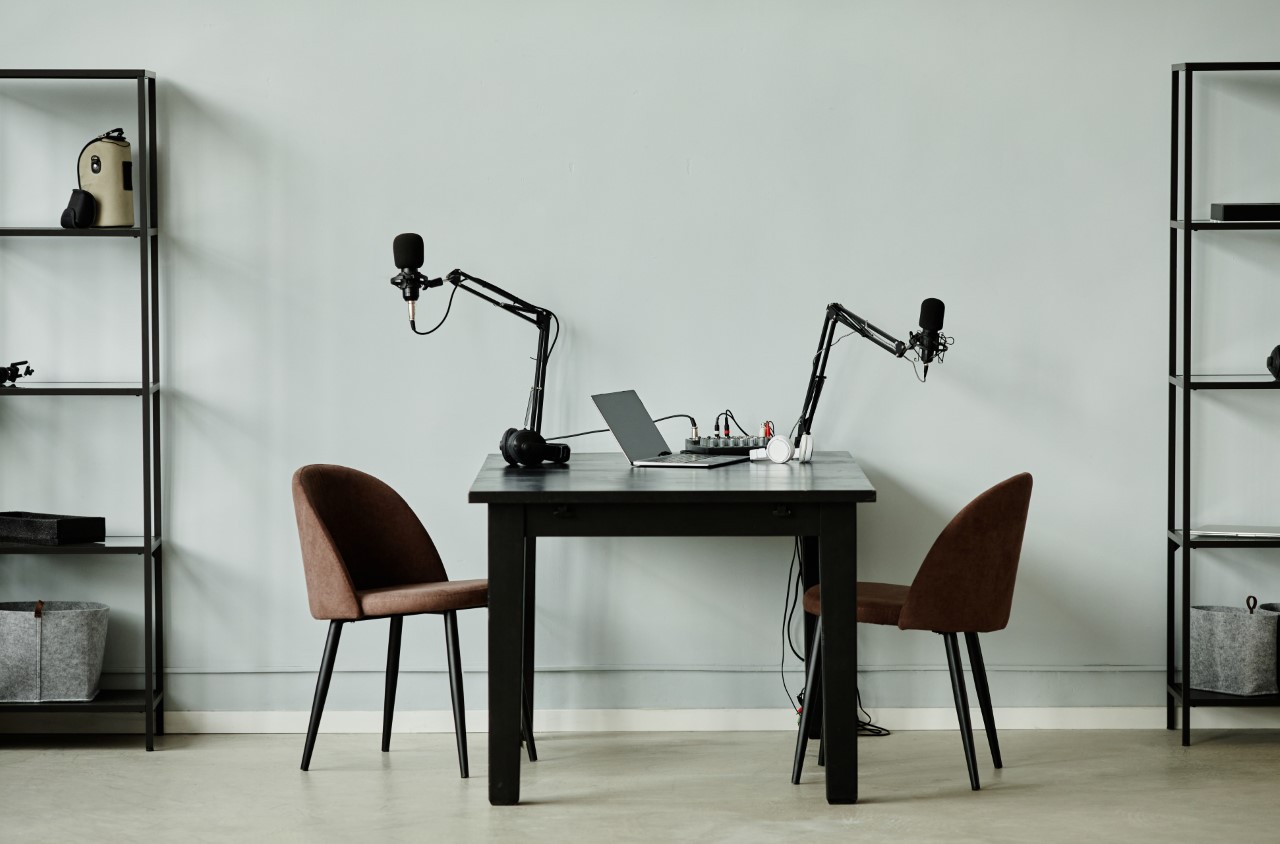 Before even deciding on a name for your podcast or developing the outline for the launch episode, make sure podcasting is seamlessly integrated into your marketing strategy.
What questions should I be asking?
Podcasts, like any form of content, need to be part of a developed plan to maximize their value and prioritize the effort put into producing and promoting the content. The opportunities for podcasts are endless, but before getting started, ask yourself:
What is our content strategy?
What are our goals and KPIs (key performance indicators)?
What audience(s) are we trying to reach?
Is podcasting within our budget?
How will we effectively promote this new channel?
Once these questions have been answered, you can begin to launch your podcast marketing plan. In fact, there are numerous ways to get involved in podcasts that don't require the effort and budget for branding your own show, if that is a concern.
How can podcasts be utilized?
Company leaders and subject matter experts can be featured guests on podcasts that correlate with your brand's values and lines of service. For example, Marcelo Podesta, President of STIR client National Business Furniture, has been a guest on various relevant podcasts to chat about trends in the furniture industry. Through these appearances, companies can expand their reach and share their stories with other audiences.
Another method to raise awareness with and engage podcast listeners is through paid sponsorships or advertisements. The hosts will typically introduce your brand at the onset of the episode or throughout the show. Depending on from which podcast platform the listener is listening, there may be ads you can buy prior to the episode playing.
Repetition is key. According to a survey conducted by podcasting advertising network Midroll, podcasts that run a company's ads on five or more episodes produce 39% more recall than those with a spot in one episode.
Which brands have been successful with podcasting?
In some cases, a fully branded podcast is ideal. There are many examples of successful branded podcasts across industries, including:
Companies that invest in podcasting take a key subject matter related to who they are as a brand and weave it into a sequence of stories in which their audiences are interested. However, these topics are not always related to the core products and services for which the company is known. For instance, the focus of Slack's podcast has little to do with work communication. Instead, the podcast focuses on workplace successes and failures, goals and ambitions, and other career-oriented areas of discussion to which many listeners can relate. There is a specific, strategic reason behind why they created the podcast this way: to reach a broader target audience in a relatable way. Whether or not a listener is an active Slack user, they can attest to and be inspired by the stories told through this medium.
LinkedIn recently announced the launch of its own podcast network to magnify issues related to the workplace, such as hiring and job seeking tips, managing mental health, and innovative technologies. For example, LinkedIn co-founder and executive chair Reid Hoffman is the co-host "The Start-Up of You," a podcast on personal entrepreneurship in today's economy. LinkedIn made the executive decision to launch the network to help company leaders reach their target audiences – all while continuing to build the LinkedIn brand.
Whether your goal is to start a podcast network or a specific show, take time to plan your branded podcast before jumping straight into recording episode 1.
To learn more about how podcasts may fit into your strategic marketing plan, contact Brian Bennett at bbennett@stirstuff.com.
More Insights