Build a Marketing Machine
Machines are taking the place of humans.
Look around. You see it in industry everywhere. The momentum is advancing. Nowhere is this more true than in marketing. More efficient and productive, machines produce more than people and make more money (when designed and operated properly).
Ready to Get Started?
You have a website. You send emails. You have a facebook presence. Do you have a Marketing Machine? No. What will you need to do? We can help. Take our [confidential] Stirvey to understand exactly where you are and what you'll need to do. We will send you the results.
There is a 9-step process to building a Marketing Machine. It can be accomplished in as little as 180 days. It can be highly affordable and produce ROI in year 1.
Your customers & consumers prefer machines.
The instant feedback customization and personal space provided by machines (digital marketing) is preferred over interactions with sales people. Roughly 70% of buying decisions are made before interaction with a sales person! That takes the form of research done online. A marketing machine [BLOG] produces a certain and predictable profit.
You need a marketing machine to create your presence and disseminate your messaging online. Designed for a purpose, built to scale, programmed for performance, measured and monitored. Fine-tuned. It is essential to a viable, profitable busineess going forward.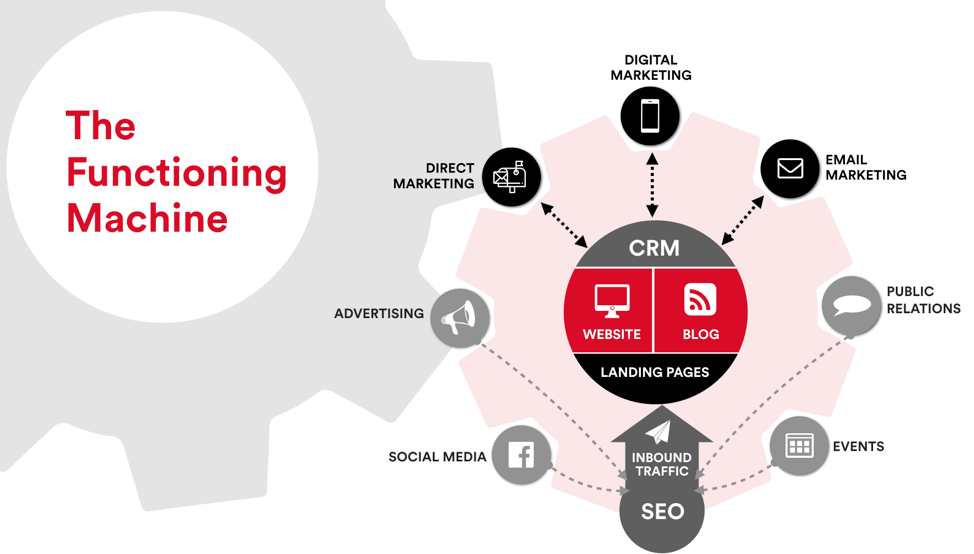 Many companies have invested in a website and some other marketing tools that have cost money and really don't work. They have parts, but don't have a marketing machine.
How can I build a marketing machine?
The first step toward reaching a goal is to assess where you are and what needs to be done to get you where you want to go. The following tools are designed to help you design and build your own highly profitable marketing machine:
1. Take the Survey
To help you assess where your company is, STIR offers the following online survey. Fill it out and we will return the results to you. Upon request, we will provide an interpretation of those results that will help you manage or develop your marketing team. Click here to take the survey.
2. Download the Guide
We've also compiled a 10-step process to build a marketing machine. It will provide you with resources to evaluate your situation and your needs. Plus, it provides advice on how to plan and build your machine.
3. Schedule a workshop or speaking engagement
Book Brian Bennett to take your team through the process either in a 1-hour presentation or a 3-hour interactive workshop: bbennett@stirstuff.com.
View Brian's Speaker Profile.