We are part of a beautiful community. We give back with our talent.
We have a great team at STIR. We all have something to give.  STIR has the ability to help some amazing causes through messaging.  We give strategically, we give creatively. But, in the end we are the true beneficiaries of our many nonprofit and charitable relationships.
UPAF
The United Performing Arts Fund is the largest arts organization of its kind in the country. We reinvigorated the brand after it had gone a bit stale and helped them to achieve all-time records, gathering over $11 million.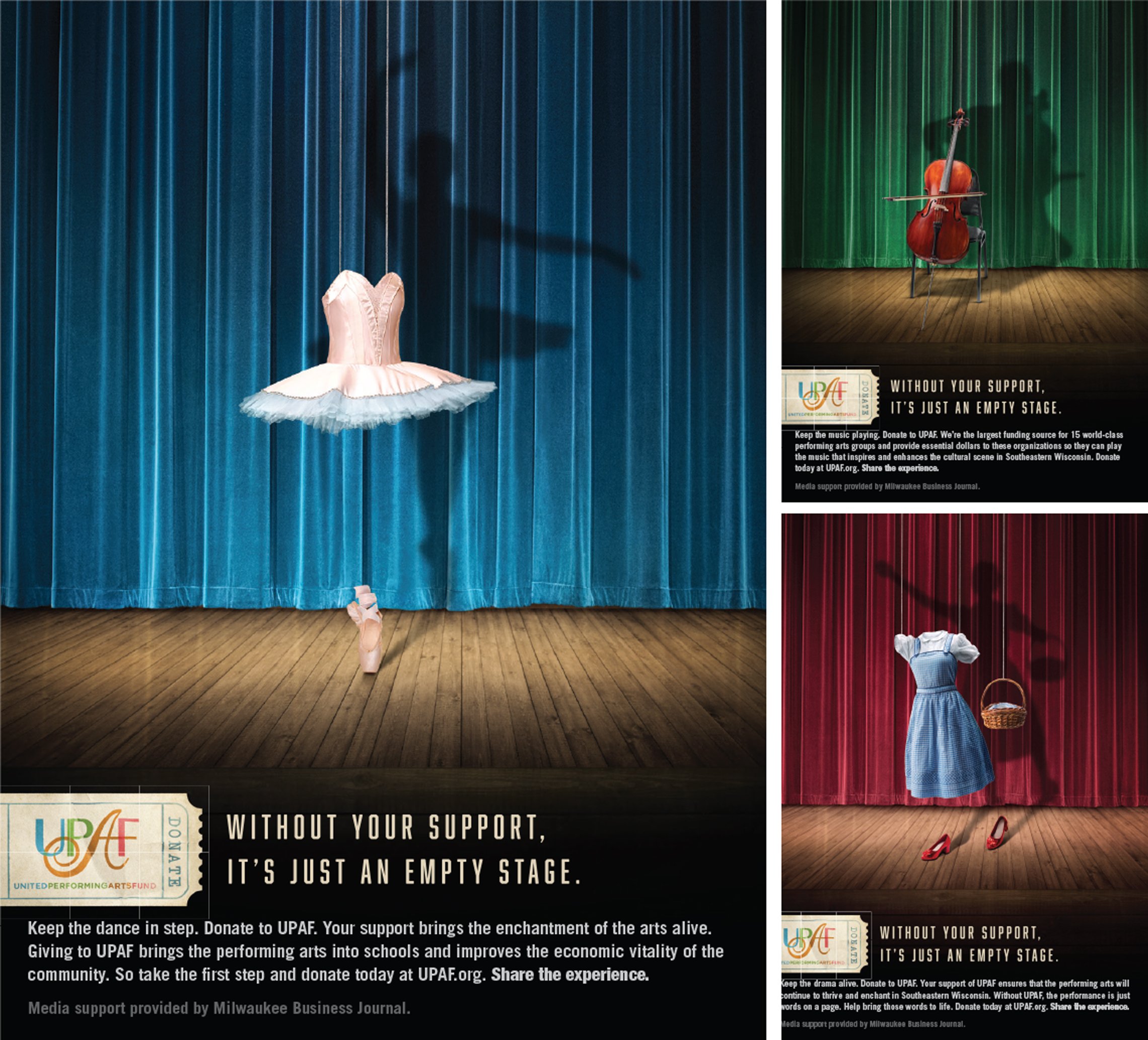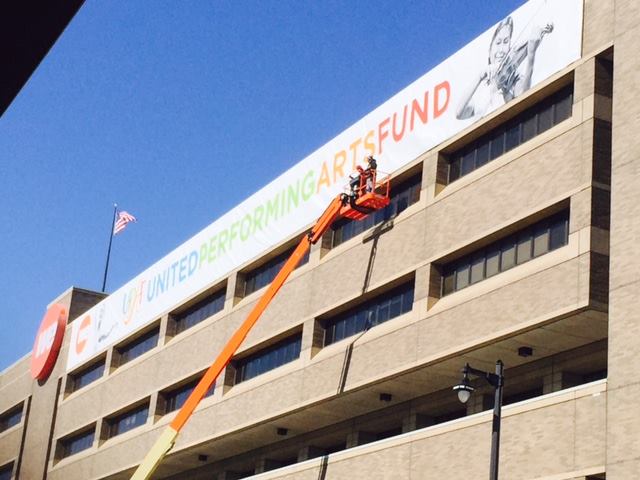 Milwaukee Riverkeepers
Milwaukee is proud of its urban outdoor environments. This messaging was a Graphis gold award winner and applied as a permanent mural, that remind us all of the importance of environmental stewardship.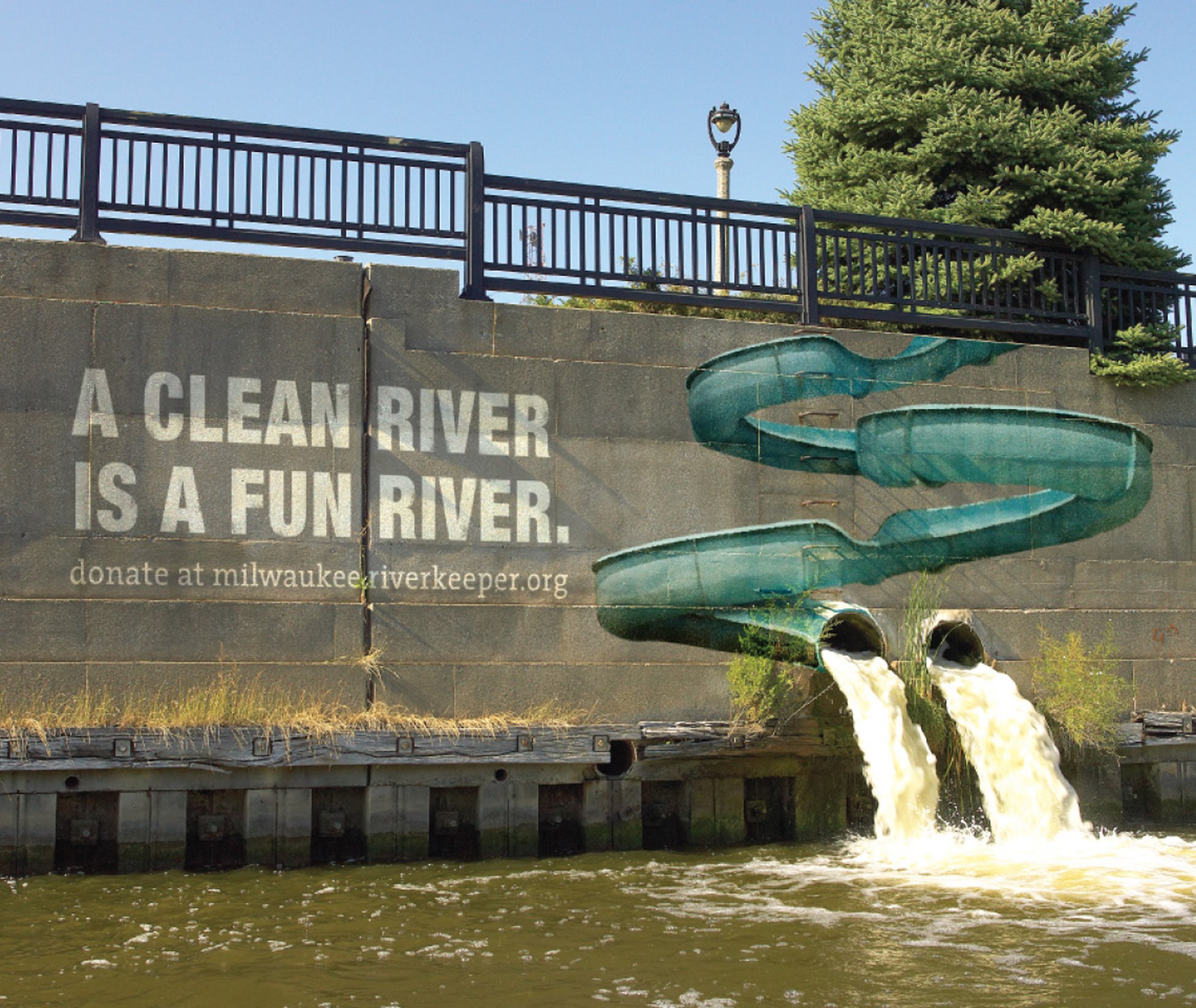 UNISON
UNISON helps the isolated in our community find security and fulfillment by reconnecting them and building neighborhoods. STIR named and branded the organization. Then, we generated massive PR to help build trust in the brand. Assisting them through thick and thin.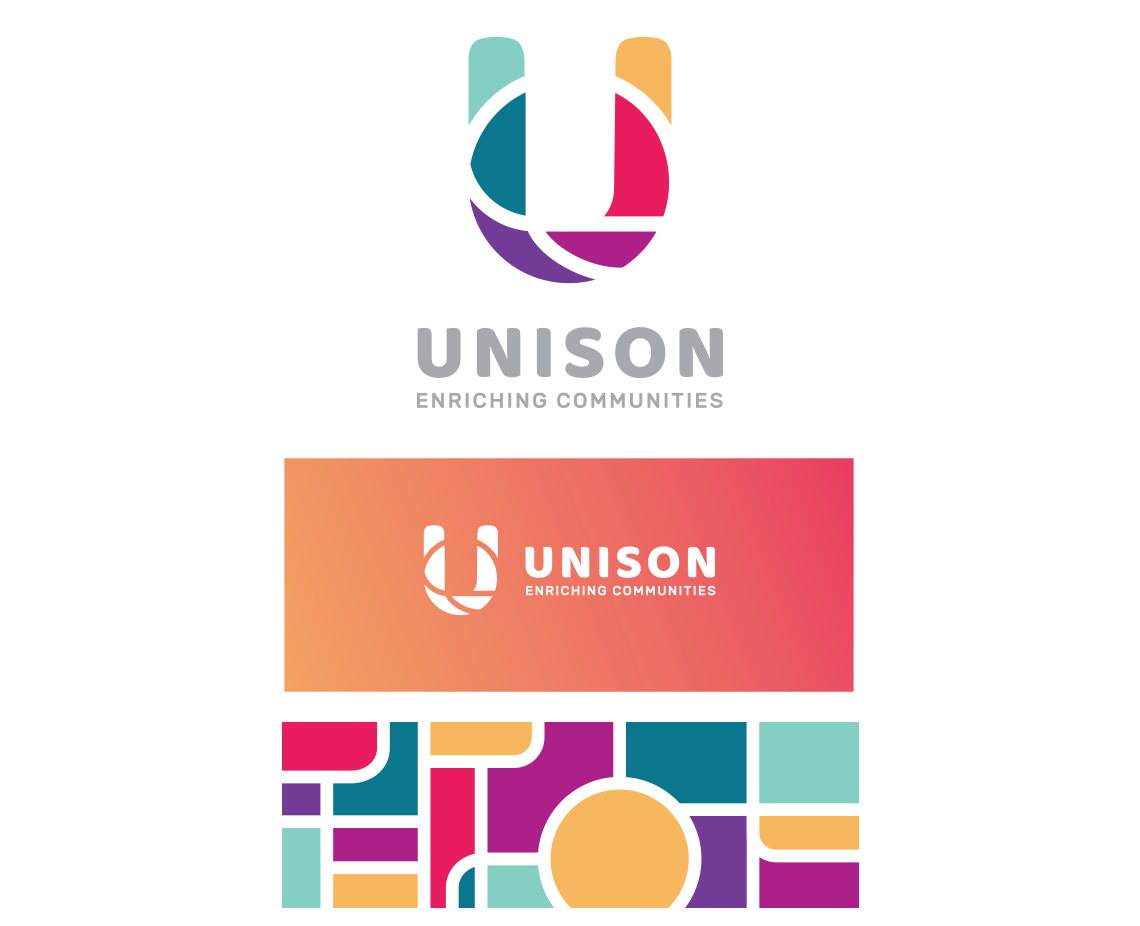 MACC Fund
Midwest Athletes Against Childhood Cancer is an amazing organization and a wonderful cause that we've been happy to support.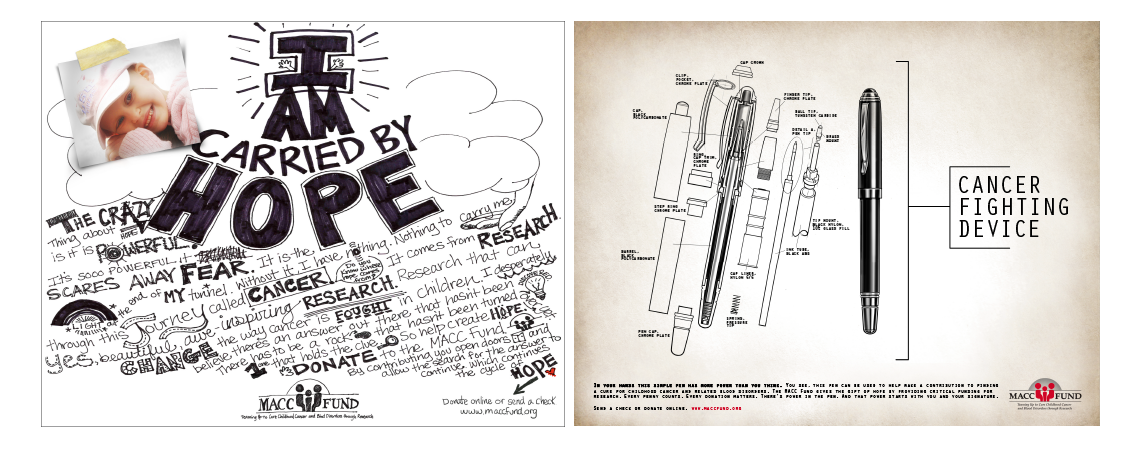 End Injury
Ninety percent of childhood injuries and deaths are preventable. We found Endinjury.org and donated TV and Print ads that have been used nationwide in PSA's.
Fostering Futures
Fostering Futures promotes trauma informed care in our community, focusing on the most at risk youth. STIR is proud to promote the most advanced and effective means of reversing the negative cycle of toxic stress.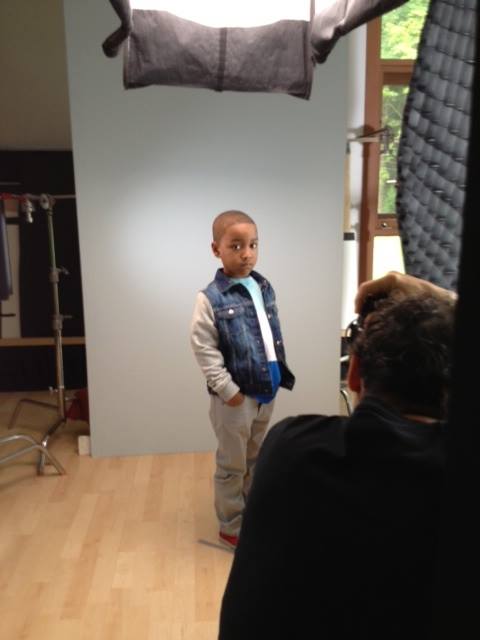 Kyle's Corner
Kyle's Corner is an organization that helps children dealing with the loss of a parent or sibling. As a culture, we don't understand the grieving process and we overlook the importance of it.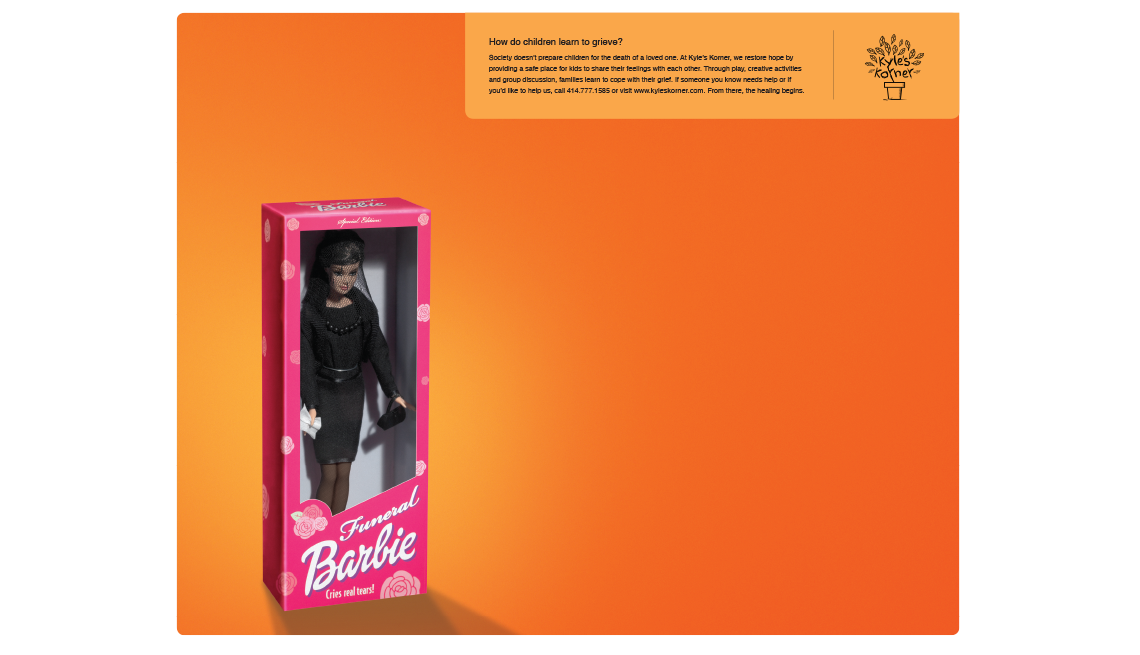 Results
$11M
Record funds raised by UPAF
2M
PR impressions for UNISON
$500K
Donated in in-kind contributions
In 2016, STIR was awarded Biz Times Nonprofit Excellence Award for the Top In-Kind Supporter in our community