This year, Earth Day hits 49 – nearly eligible for its own AARP card. But instead of feeling like an old idea, thriving brands are making sustainability and responsibility a critical part of their marketing strategy from ocean waste transforming into Adidas shoes to Patagonia donating millions of dollars to environmental groups. In virtually every industry, marketing is the fertilizer that helps these eco-minded brands grow. It's keeping environmentalism alive in a healthy win-win relationship.
Take the food industry, for example. It's celebrity-turned-health gurus like Gwyneth Paltrow, creator of "GOOP," and Kourtney Kardashian, producer of "Poosh,' that popularized the concept of 'clean eating.' This diet that eliminates processed food, a challenging feat considering the saturated fast-food industry we live in, started with vegetarians and vegans but it didn't take long for marketers to catch on. Recognizing the epidemic, companies are incorporating wholesome ingredients and responding with more transparency on nutrition labels. It's a move that will benefit consumers' health but also provides the opportunity for even more marketing revenue.
Even the fast food market has opened its deep fryers to the idea, with brands like Burger King providing a health conscious veggie burger.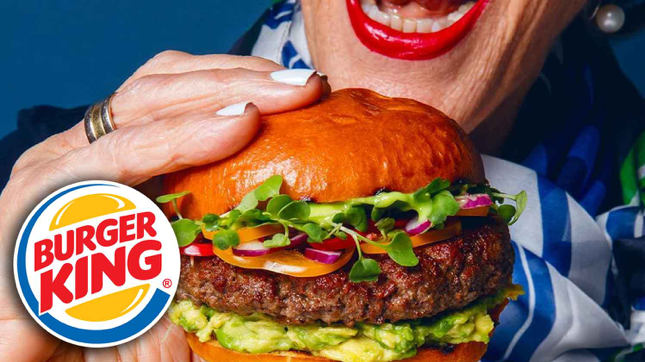 Sometimes sustainability gets a boost through marketing controversy. This was true with the heated Miller versus Bud Light attack 'corn syrup' ads. It started with multimillion dollar, 30 second spots during the Super Bowl and continued on home turf with three consistent billboards by Bud Light, calling Miller Lite and Coors out for using corn syrup. Did this pay off for Bud Light? Not really considering Miller Coors quickly debunked the myth that yeast consumes rice and corn syrup in the fermentation process (maybe we're biased here). However, this campaign did remind previously content beer drinkers that they may want to check the ingredients label!
No matter what local brewery tour you decide to hop on, you'll hear about their love for sustainability. At Miller, they'll talk about their water conservation efforts or how they created the first recyclable, aluminum can. Craft-breweries like MKE Brewery take pride in their local ingredients and solar panels, and Lakefront, who claimed the title of being organic certified and even created gluten-free beer.
And what's eco-friendly beer without sustainably made cheese! And one specifically (again, a little bias) is our client, Wisconsin's own Meister Cheese Company. For more than 100 years, Meister has produced superior cheese and high-quality protein products for companies like Chipotle who go out of their way to source only healthy, responsibly made products, and it has become a key differentiator in their branding.
Producing and consuming sustainable products flow in a circular pattern, where everyone is rewarded. In this case, the dairy farmers, the quick service industry, and you, the consumer.
So, Earthlings – drink your beer, eat your cheese and go green!