NL Suits is all about high-style, a completely custom fit and curating timeless fashion. It needed new branding to reflect that. We started with a fresh logo that boasts artisan quality and craftsmanship. A custom-lettered "NL" was created to enhance the aesthetic and give the company a unique presence.


A theme line that resonates

We live in an age of athleisure and dress-down fashion. A new theme line was our chance to remind our audience that every man needs a stylish, well-fitted suit. This line also became NL Suit's signature hashtag (#BeWellSuited) for all social strategy.
Posters custom tailored to the audience
Our poster campaign highlighted actual clients in their bespoke suits. A messaging refresh helped articulate the proper way for men to dress and how to get a unique look with a signature fit. To add some visual interest and convey a fit nothing short of perfect, we wrapped the font right around the model. The dimensional tailoring takes a classic fashion look, while adding a custom and unique twist.

UPDATE
This work was featured on the popular advertising website Ads of the World, run by the CLIO Awards.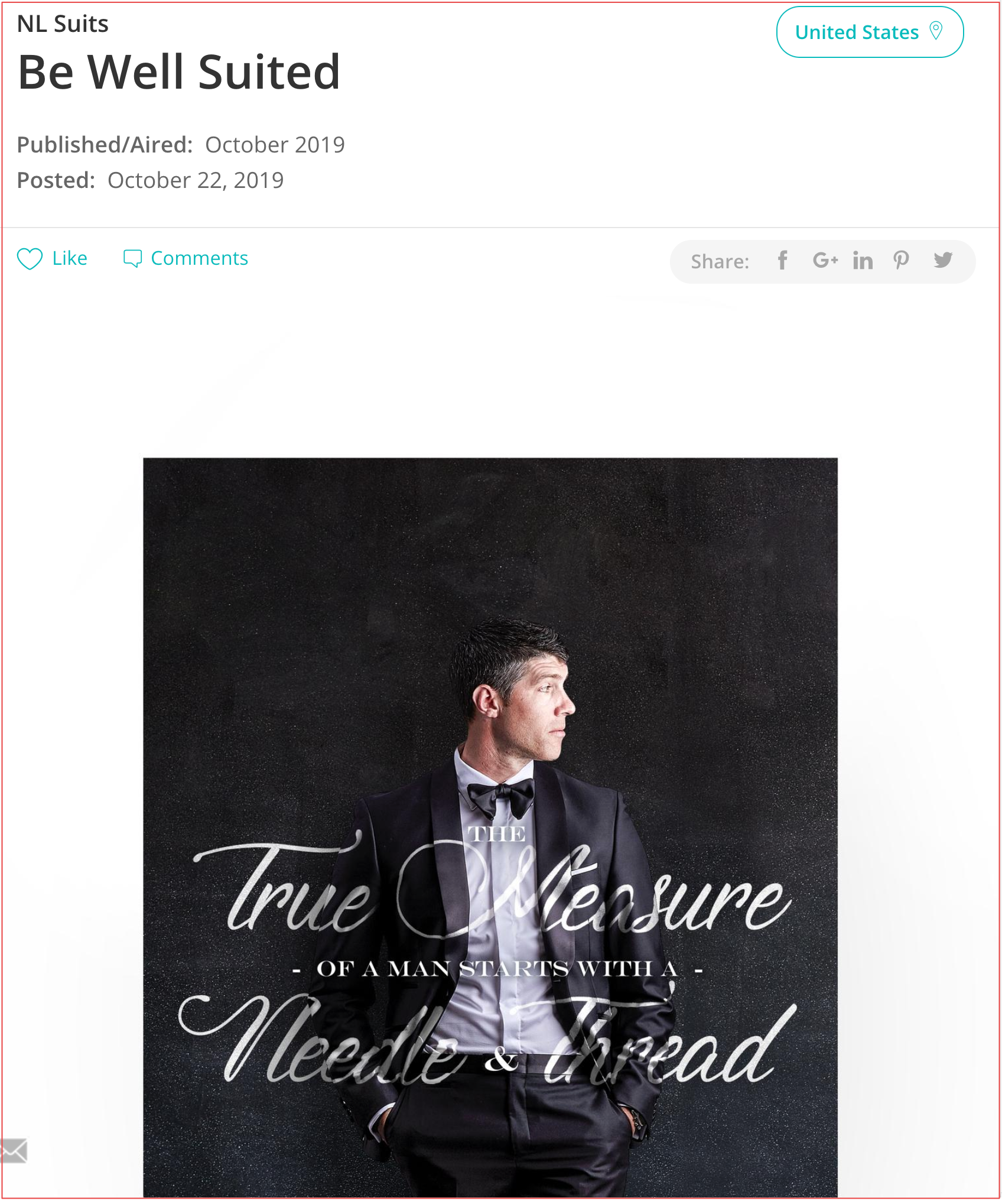 More Branding Insights