The following creative campaigns were successfully developed and run for not-for-profit organizations in the state of Wisconsin.
---
Logo | Identity Development – UNISON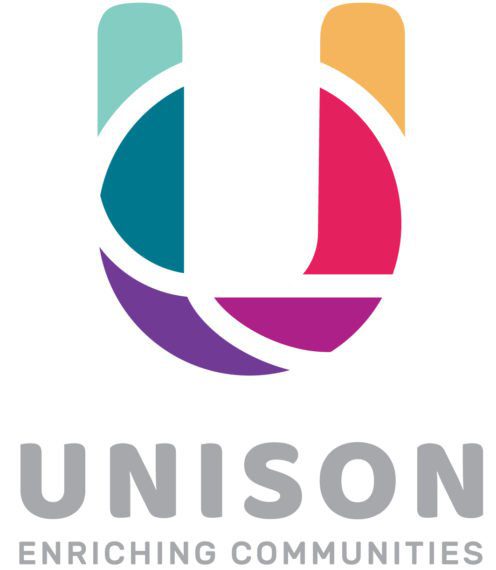 STIR worked with Interfaith and SET Ministry to manage a merger and to develop a new name, logo, brand standards and launch campaign for the newly branded organization. To achieve success we conducted one on one interviews with all key stakeholders from both organizations. We arrived at the name Unison which served the dual purpose of relating to the merger of two prominent organizations as well as to symbolize the process of inter-generational connection and care that Unison fostered and represented.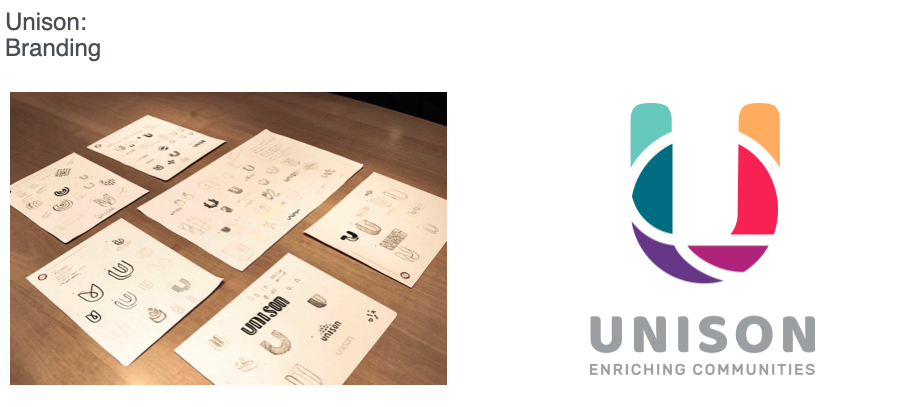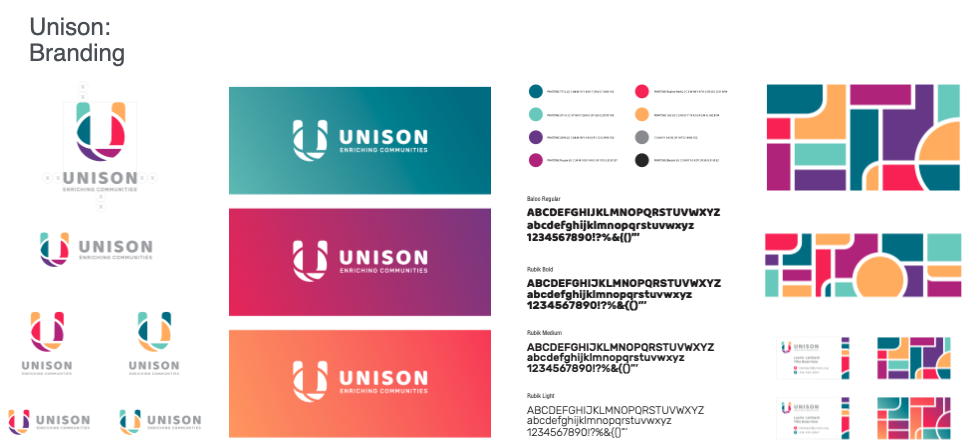 ---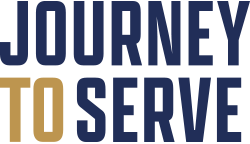 STIR was contracted by the National Funeral Service Foundation to develop a recruitment campaign designed to attract veterans of U.S. and Canadian armed services to the funeral profession. To do so we developed an entire campaign that included print ads, social media posts, PR and video for the use of funeral homes and other organizations. The entire toolkit was posted on a microsite developed to disseminate materials. STIR produced the multimedia presentation and trade show displays that drove the announcement of this highly successful campaign.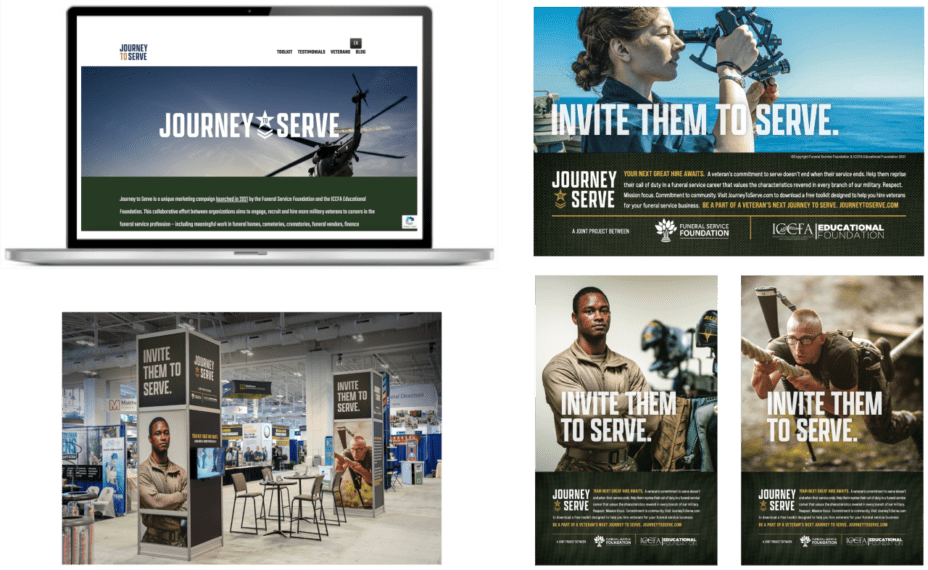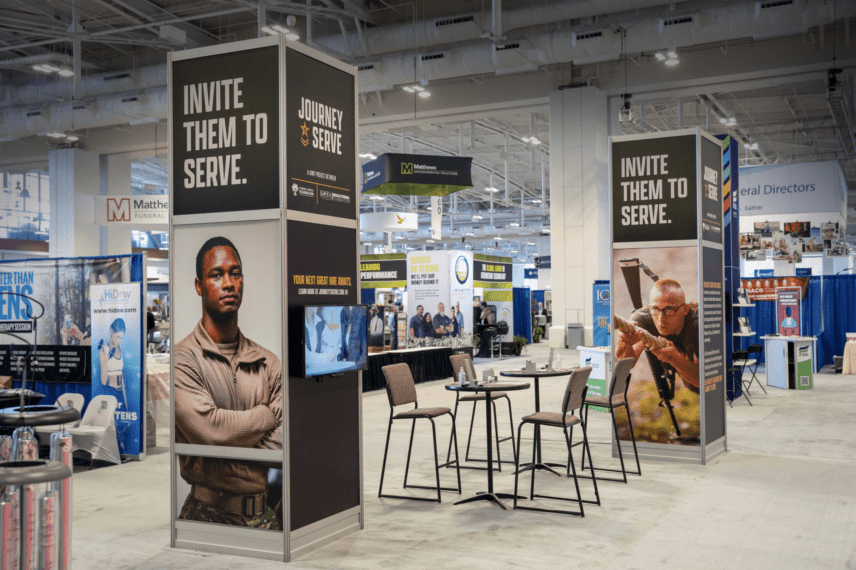 ---
Sales and Outreach Materials – UPAF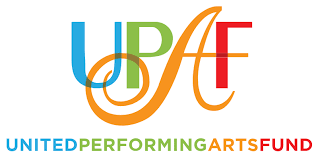 We worked with UPAF for a period of 4 years during which we transformed their brand image and the fundraising performance of the organization. Each year we developed more than 40 unique pieces of sales collateral that included posters, ads, flyers, announcements, invitations, and annual reports. Our internationally acclaimed work was defined by optimism, creativity, and record setting effectiveness. During our tenure the organization repeatedly set new records for fundraising far out pacing anything in its previous 40 year history.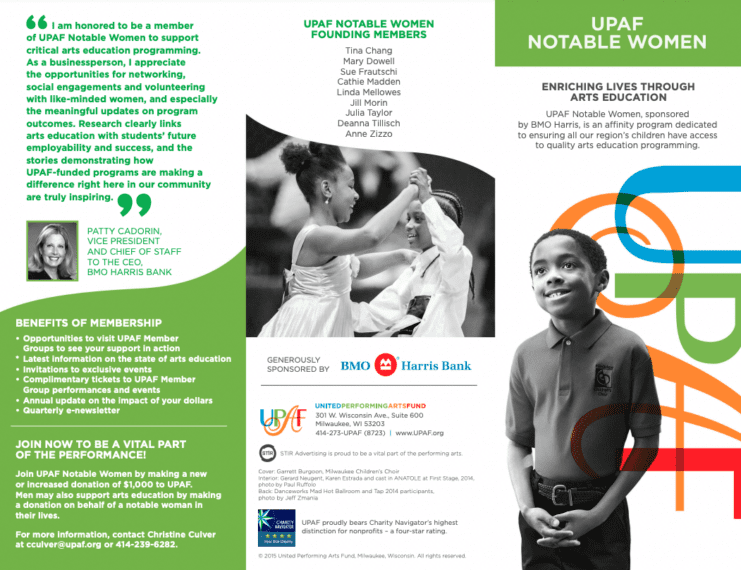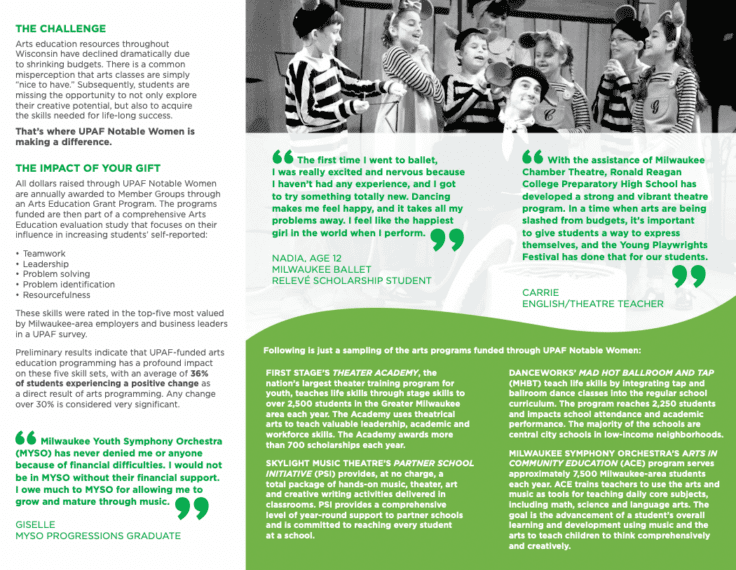 ---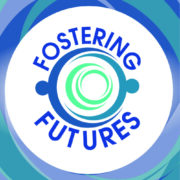 STIR partnered with Fostering Futures to build awareness around Adverse Childhood Experiences (ACEs) and Trauma-Informed Care.
Through an extensive process of education and collaboration, STIR worked with the Fostering Futures Board of Directors to develop a messaging platform that transformed language that was highly scientific and clinical to develop poignant, simple communications that speaks to all audiences – the most pivotal of which were highly diverse, impoverished, and often uneducated.
STIR went into the community to generate a consensus around a better way to describe and refer to the clinical causes of toxic stress and to develop our arresting apex creative expression – the "Meter Boy" poster series. The series visualizes a diverse group of children with a "harm/heal" meter embedded onto their foreheads.
STIR developed the organization's website, plus an infographic, brochures, and other promotional materials that were used as powerful visual learning aides.
Poster series: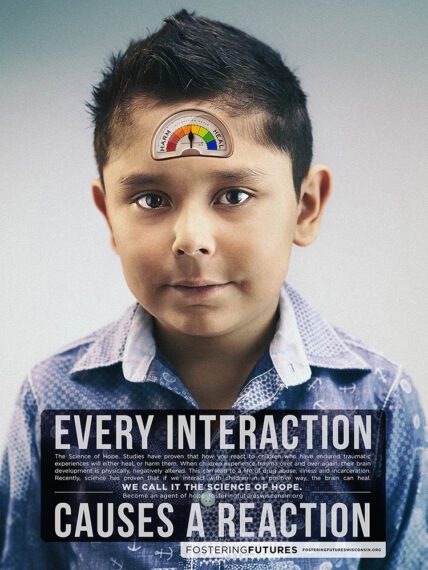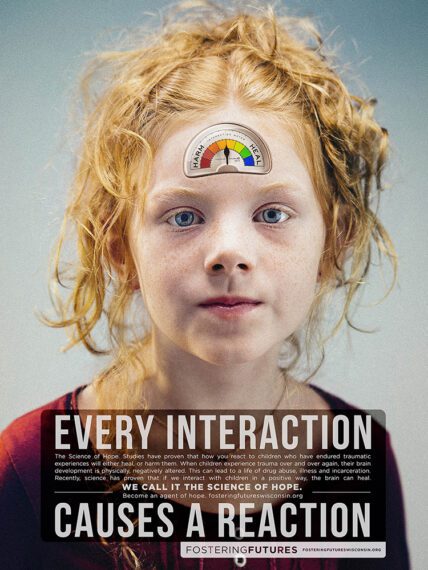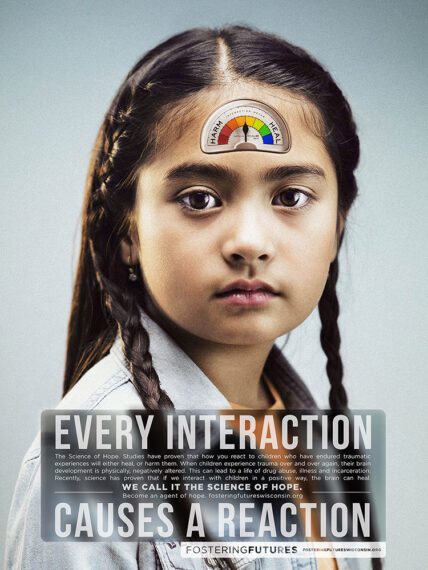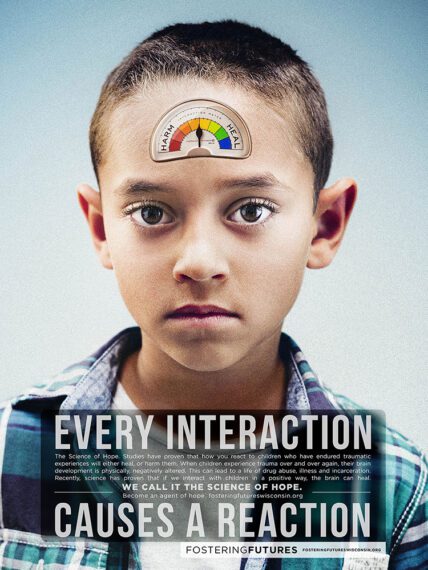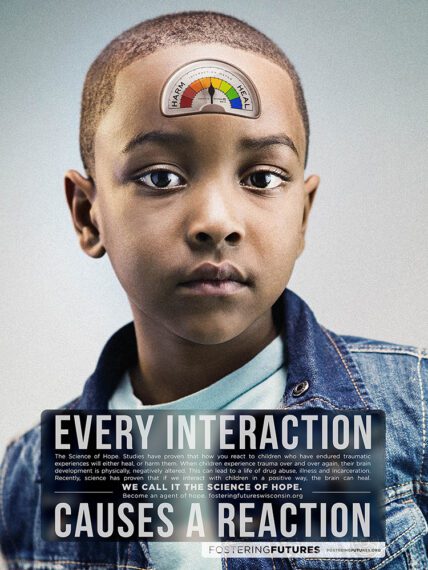 ---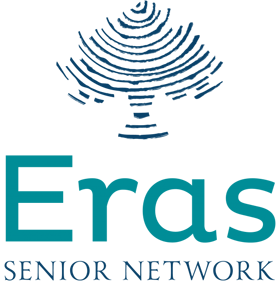 STIR worked with Eras Senior Network throughout 2020 to develop and execute a fully integrated public awareness strategy for the Drive. Give. Serve. campaign. The goal was to increase the organization's volunteer driver base, thereby providing escorted transportation for elderly and disabled adults in Southeastern Wisconsin.
We collaborated with the Eras team over a 12-month period on a campaign that included radio and billboard advertising, creative updates to the campaign landing page, organic and paid social advertising, as well as public relations – all of which were designed to build awareness and encourage the local community to inquire about volunteer opportunities at Eras. The campaign was considered a success with a 30% increase in volunteers and more than 25 local TV, radio, print and, online stories.
Radio
Video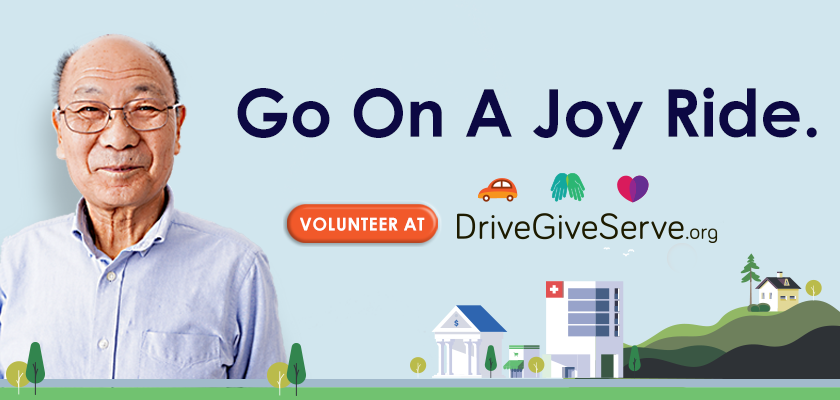 ---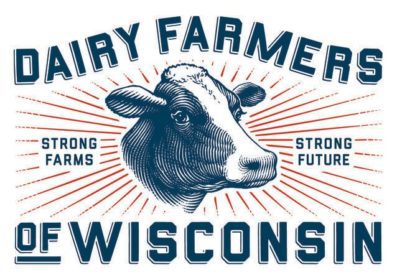 Dairy Farmers of Wisconsin (DFW) is a nonprofit organization that helps drive the demand for all things dairy. STIR provides integrated marketing support for DFW's communications team through an annual National Dairy Month (June) media buy.
Each year, STIR works with media outlets across Wisconsin to develop a paid advertising schedule for June. This includes editorial news coverage tied to telling stories of 30 dairy farmers across the state. The buy also extends into regional contests and social media promotions. The program generates over 15 million impressions annually and provides an ad value of nearly $500,000.
Based on the success of this annual program, STIR's PR team has established an ongoing media relations program to tell dairy product-related stories throughout the year. The earned media program generates over 300 placements and over 1 billion impressions annually.
Relevant coverage: (Click images to view.)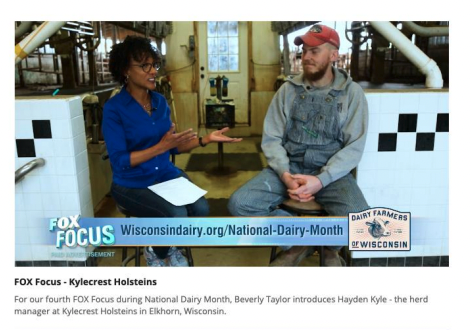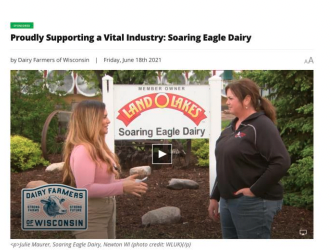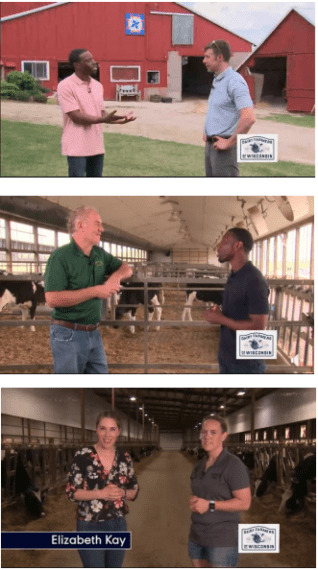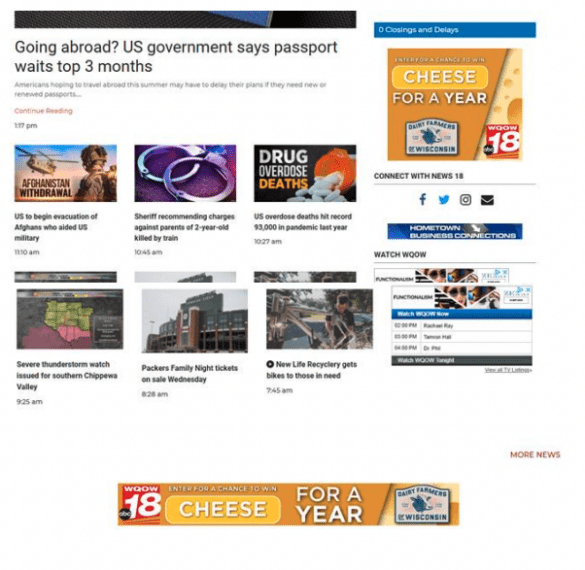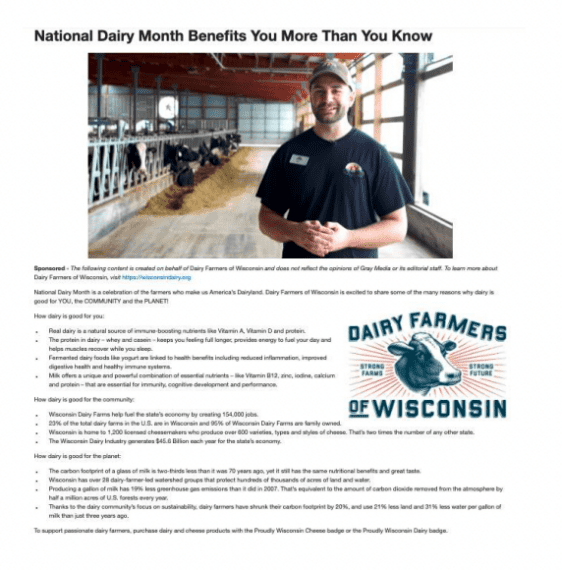 ---
Public Relations – Versiti

The STIR PR team worked for Versiti Blood Centers of Wisconsin, Illinois, and Michigan from 2018-2020. Over this time, we built awareness around the organization's rebranding campaign and developed an ongoing media relations program that revolved around promoting blood drives, events, patient stories, and new research findings.
STIR worked with Versiti's communications team to build an editorial calendar, pitch various media, coordinate interviews, monitor media, and manage reporting. As part of our efforts, we also worked with blood donors, volunteers, and Versiti staff across the state to pitch local media opportunities for TV, radio, print, and online outlets. Each year, we achieved more than 50 placements with over 20 million impressions.
Relevant coverage: (Click images to view.)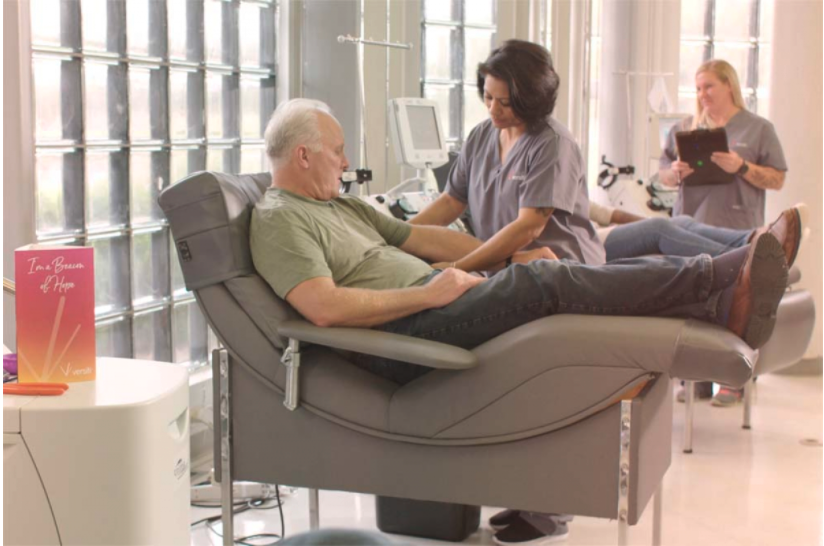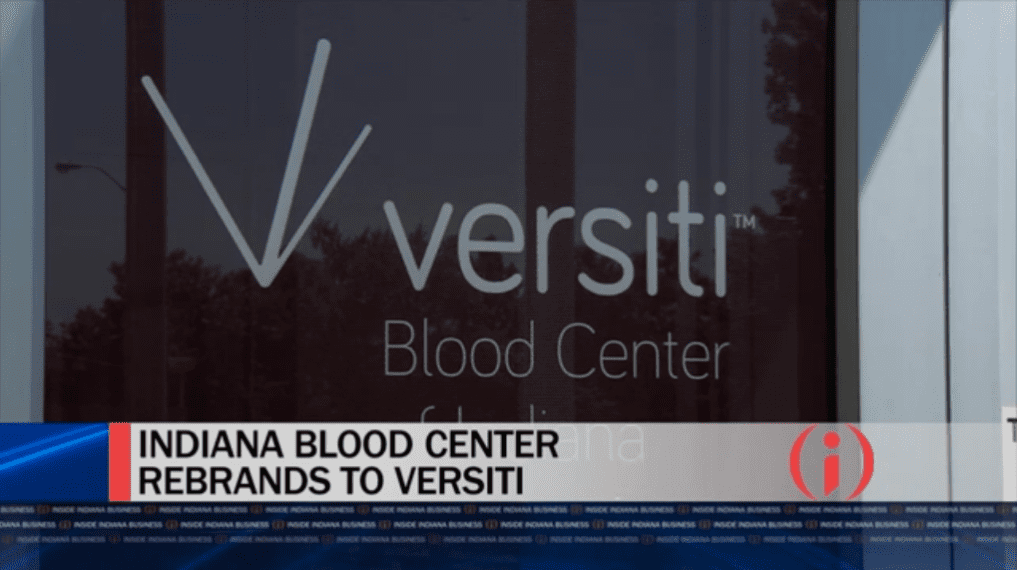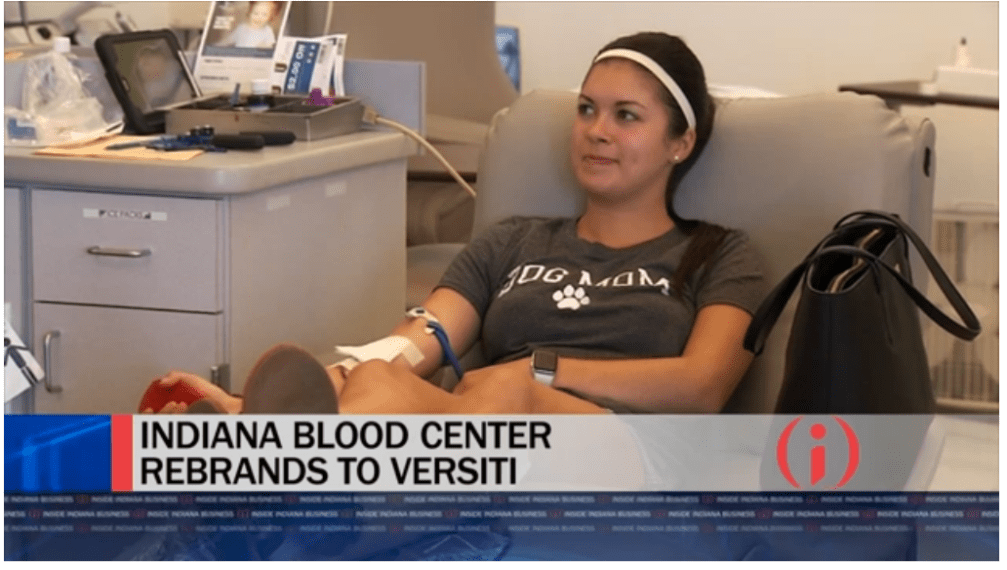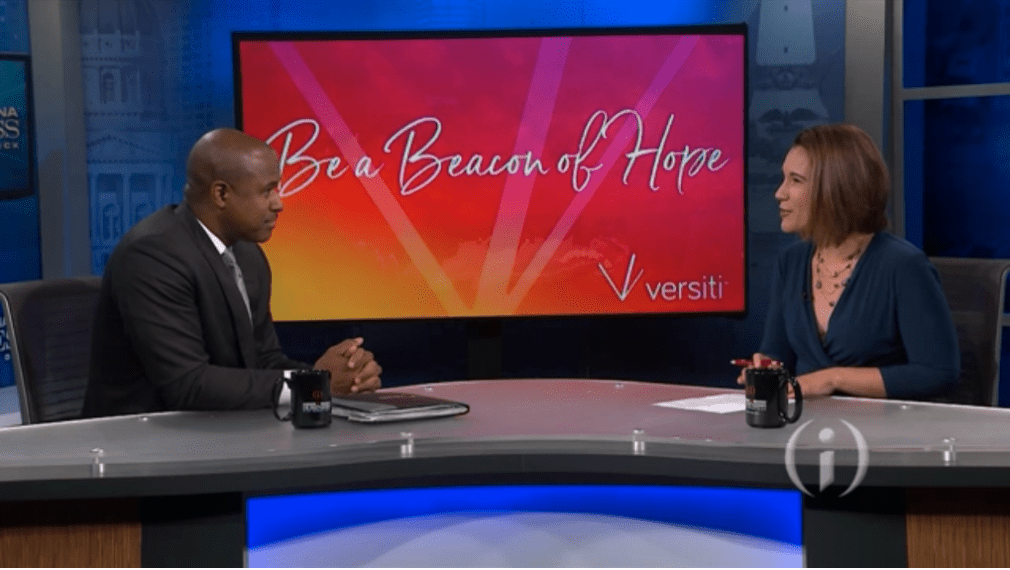 ---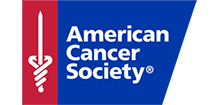 STIR has worked with the American Cancer Society of Wisconsin for the past several years, generating earned media for the organization. Over the last year, we have coordinated paid social media campaigns for Kohl's Healthy Families, a joint partnership between ACS and Kohl's to support families throughout Southeast Wisconsin – namely Kenosha, Milwaukee, Ozaukee, Racine, Washington, and Waukesha Counties.
Our focus has been on reaching populations that are experiencing great health disparities to promote cancer prevention, screenings, and community event participation. We work with a diverse group of audiences throughout the state, including Black, Hispanic, and Native American residents. Our work has reached all media, including TV, radio, print (i.e., magazines, blogs), and online/digital. We have continually exceeded our media relations goals for the past three years. This past year, we also exceeded our social media goals.
Relevant coverage: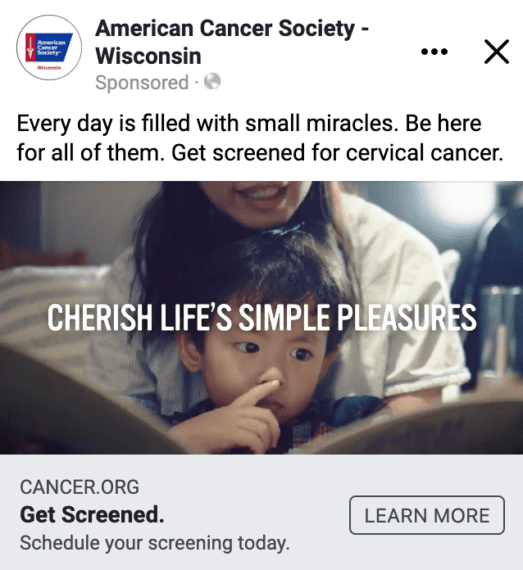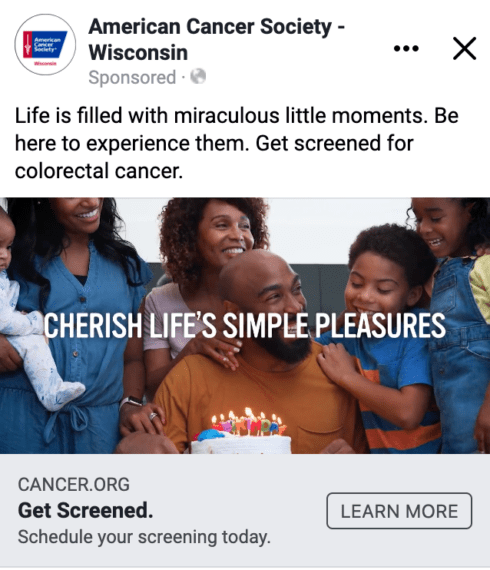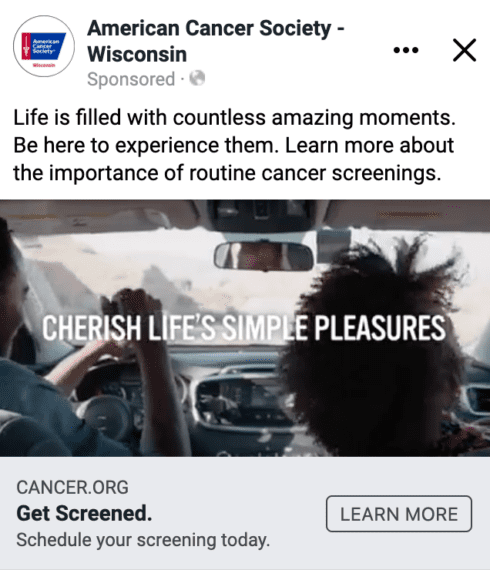 ---
Website & digital asset development – TMJ Association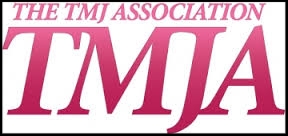 TMJ Association is the leading advocate for those who suffer from and serve the community of those who suffer from disorders of the temporomandibular joint. This is a tremendously underserved community, as this disease is not recognized by most major medical organizations and there is no recognized standard of care. This leaves the dissemination of important research and insight up to the website we created for that purpose. We organized a huge volume of information, established a strong base for SEO and developed the capacity for them to successfully raise funds, while updating their look and the appeal of the messaging.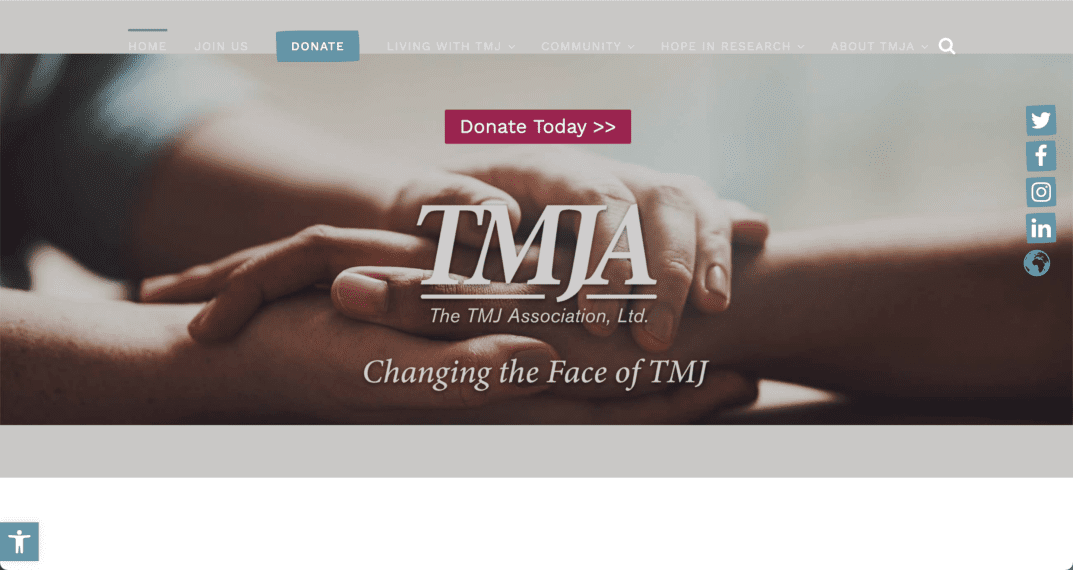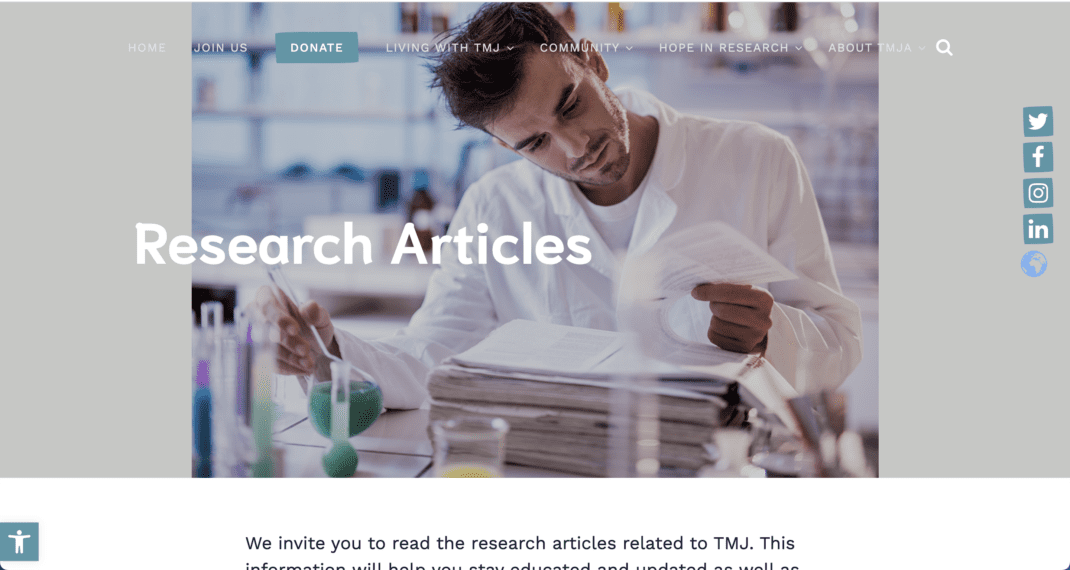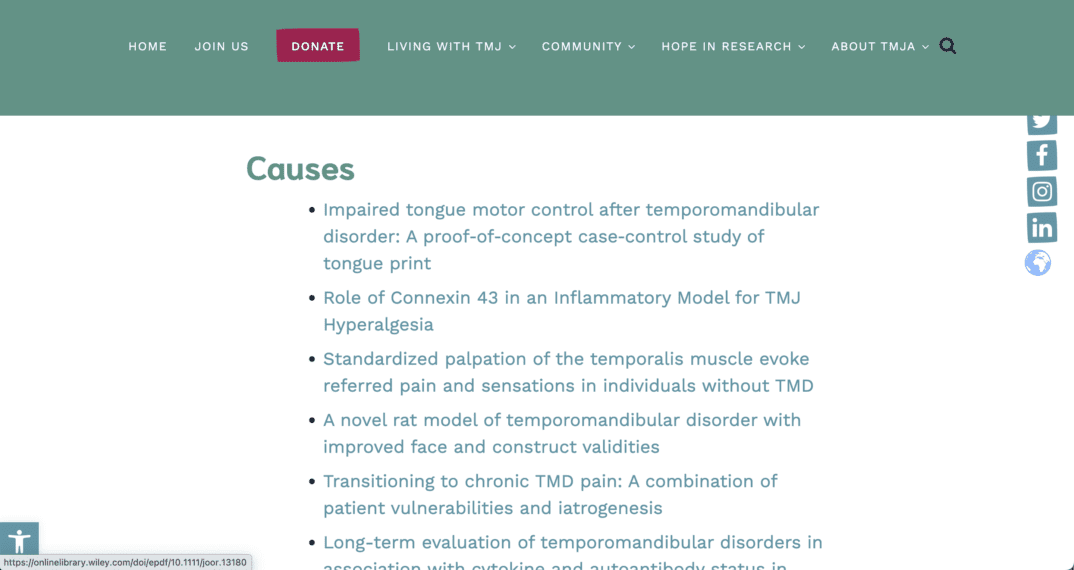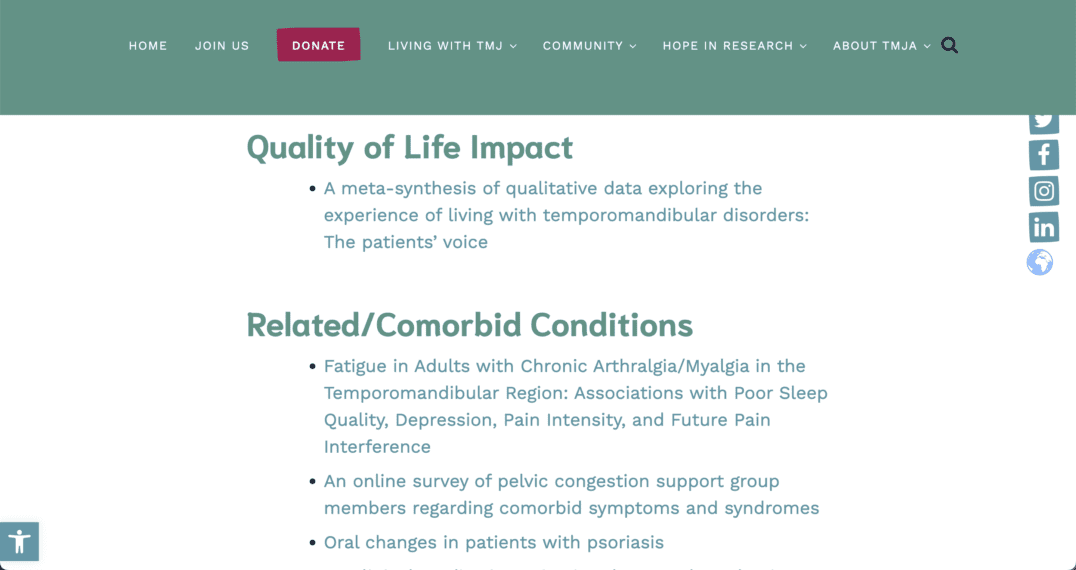 ---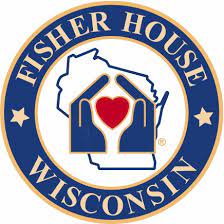 We worked with Fisher House Wisconsin to develop a cost-effective and easily maintained WordPress website that would enable them to communicate with their constituents and raise both awareness and funding with the community at large.