National Business Furniture (NBF) asked STIR to create an influencer program that would help drive increased social engagement and ROI for the brand. Leveraging the company's education products, we tapped into teacher influencers, an active audience on social media who generated A+ results.
Helping teacher influencers achieve their #ClassroomGoals
STIR focused on Instagram micro and macro influencers to introduce NBF and its extensive array of flexible seating products, desks, tables and storage options for classrooms. We communicated how NBF could help teachers who are looking for cost-effective and creative ways to engage students and improve performance.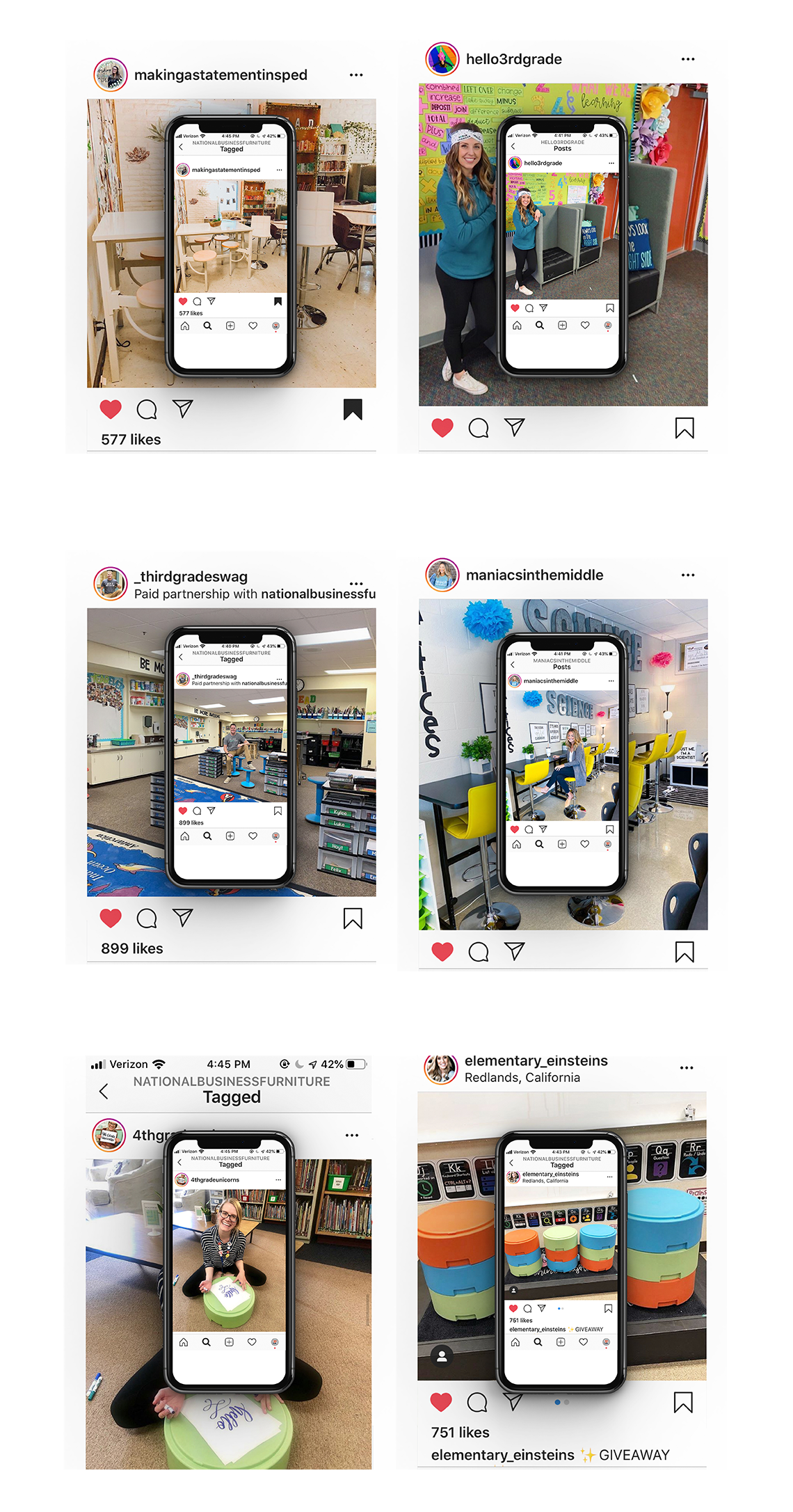 Incorporating influencer-generated content into campaigns
Partnering with 20 influencers, we created engaging content for daily marketing efforts and larger campaigns, including "The Future is Flexible" back-to-school contest (below) and a "Clear the Office Clutter" campaign that helped teachers, office workers and more get organized.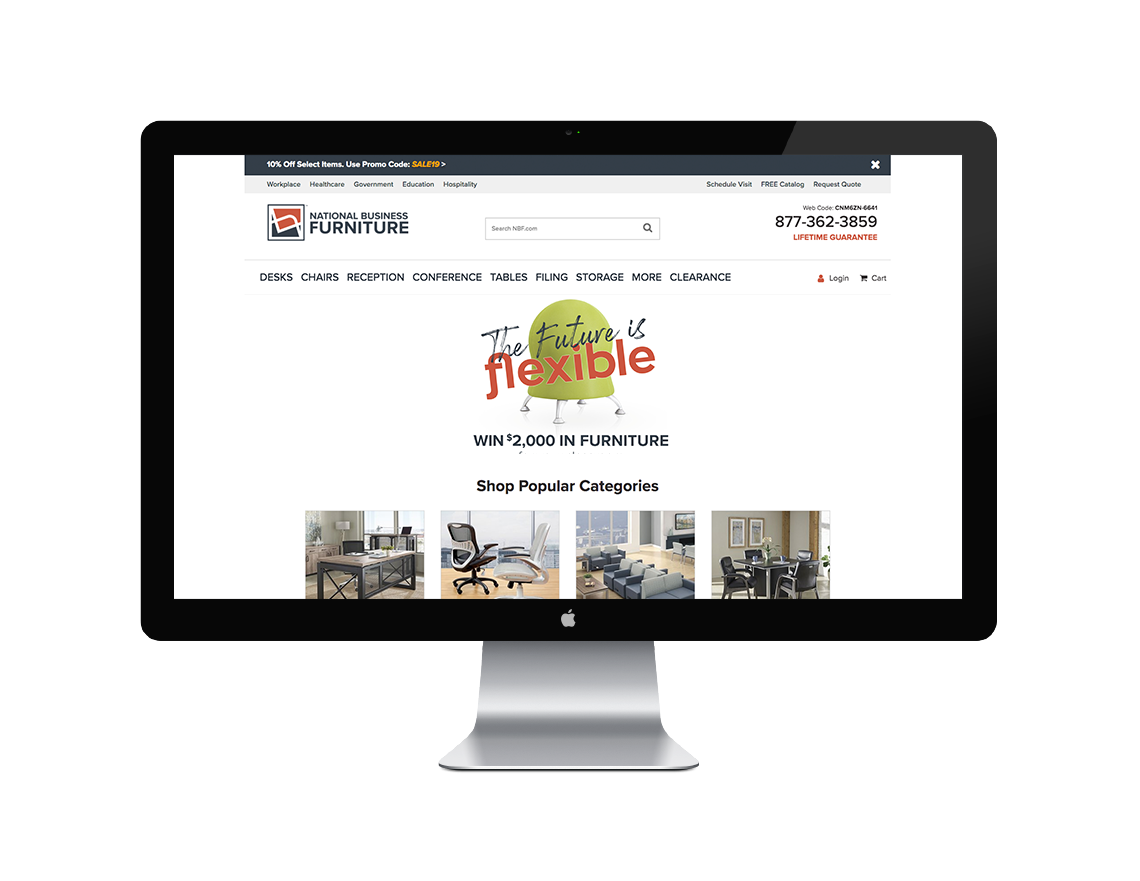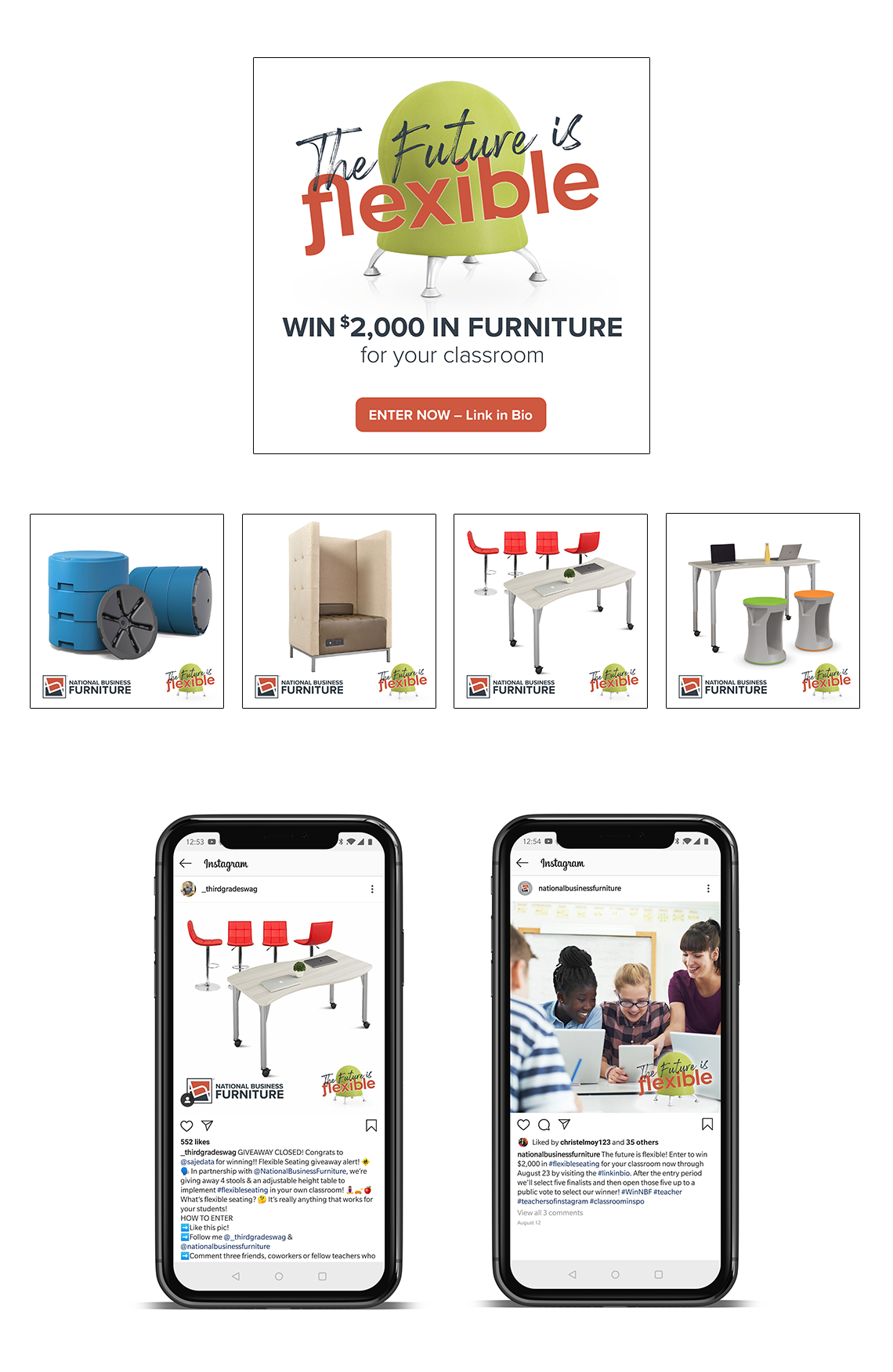 Loyal fans spread the word through video
Our teacher influencers put their own spin on classroom photos, YouTube furniture unboxing videos, classroom makeover videos and NBF product giveaways/discounts that reached hundreds of thousands of teachers across the U.S. and significantly exceeded revenue goals.
Now in its fourth year, the NBF social ambassador program is driving more conversions than ever. In comparison to 2020, the influencer program for 2021 resulted in a substantial increase in performance across the board.
Results
2,363
Instagram followers gained
+205%
Increase in conversion sales YoY
---
A+ work
STIR, in partnership with National Business Furniture, received a PRSA Paragon Award for outstanding work on this campaign. The Southeastern Wisconsin chapter honored the #MyNBFStyle influencer program for its innovative approach and exceptional results.
---
'Make the Grade' with influencer marketing
Interested in connecting with the right influencers? Contact President of STIR Advertising & Integrated Messaging, Brian Bennett at brianb@stirstuff.com.