For B2B companies, exhibiting at a trade show is a very cost-effective way of reaching customers and prospects. However, it takes a lot of planning and judicious investment to ensure success and avoid getting lost among the sea of exhibitors and attendees. With the cost of paid sponsorship at trade shows continuing to skyrocket, consider using earned media to stand out from the crowd.
We recently got back from IFT18 in Chicago, where we had the privilege to position seasoning and spice company Asenzya for trade show success using earned media strategies. A mix of proactive social media and media relations efforts allowed the company to take its trade show presence to a new level. Compared to the previous year, Asenzya doubled its onsite media interviews and ranked among the top five in social media engagement.
Here are a few key takeaways to help you get stellar results at your next trade show:
Prepare what you can in advance.
Trade shows make for long days and busy schedules. It's important to do a sufficient amount of prep-work so that you're not overwhelmed at the show. About 1-2 months prior to the event, pitch media attendees and local media to secure pre-show and onsite media opportunities. Develop talking points and press kits in advance to quickly get media necessary information. On the social side, create a series of templates for each network to provide consistent branding on all social channels during the show. You can schedule these posts in advance to ensure your brand is still active on social, even if it gets busy at your booth. Review the show's social accounts to implement the right hashtag(s) for increased engagement.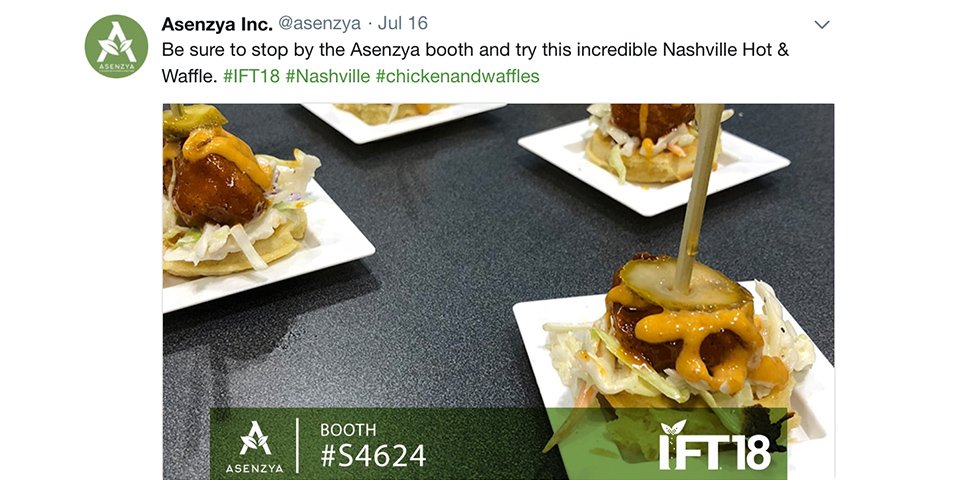 Stand out from the crowd.
Identify and promote what sets you apart from the thousands of other attendees. This may be a new product, thought leadership topic, or something you're doing in addition to the typical exhibitor duties. For example, Asenzya hosted a bus tour of the best pizza restaurants in Chicago for its customers. Several reporters were intrigued by this, so Asenzya invited them as well. It was a unique way to continue to build relationships with these media contacts. Another idea is to stand out on social media. But when social channels are overcrowded with everyone using the same hashtag, this can be difficult. For Asenzya, we created a geo-targeted Snapchat filter to be used by attendees throughout the IFT show. It got great engagement, and Asenzya was one of the only companies to use a filter like this. Investing in a social media ad campaign that targets individuals attending the show is another great way to break through the social clutter.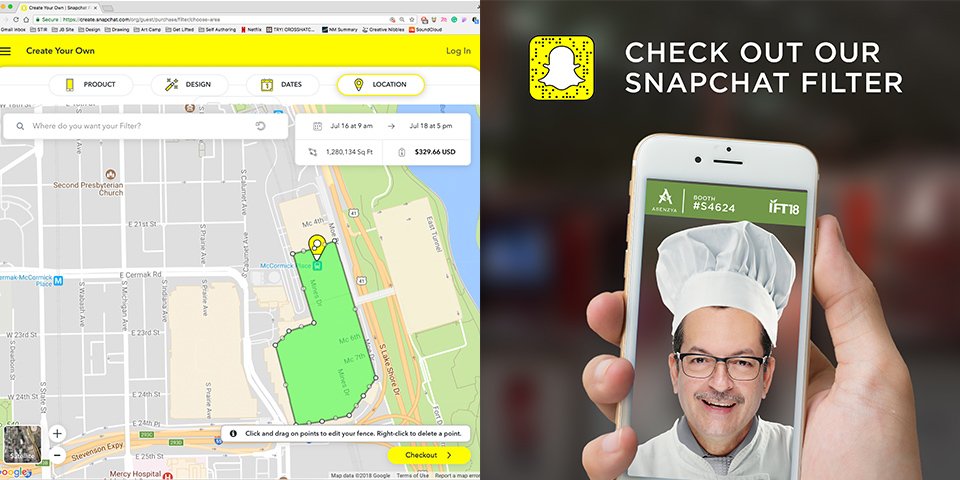 Put on your social butterfly cap.
You only have a few days at a trade show to reach your target audience, so milk every minute for all it's worth. Shoot photos and videos to promote what's going on at your booth on social media. Walk the show and share the cool things you see on social. Reply to and retweet those engaging with the show's hashtag and your brand. Mingle with the crowd and be on the lookout for media contacts to invite to your booth. Be sure to keep conversations going after the show too. Follow those you meet on social, share any additional information via email, and be sure to connect with them at next year's event!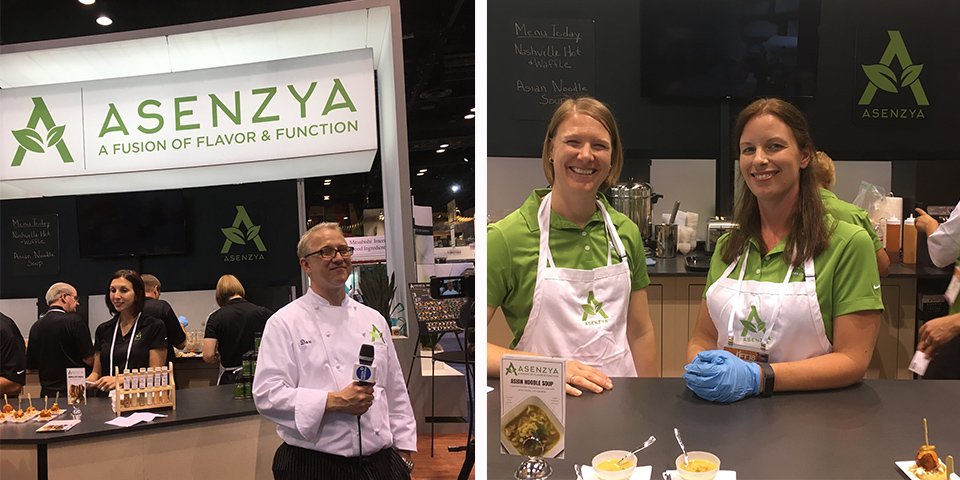 For more tips on how to implement earned media into your trade show strategy, please contact Christel Henke, VP Earned Media, here.
More Earned Media Insights