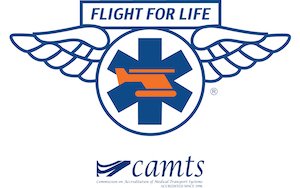 Launching a new service for a 35-year-old lifesaving brand
After decades of transporting patients in critical condition via helicopter, Flight For Life took its expert care to the ground. For the first time, the medical transport company launched an Advanced Life Support/Critical Care ambulance service in Southeastern Wisconsin. They partnered with STIR to create a campaign to educate healthcare professionals and the public about how this new service is safer and more advanced than other ambulance providers.
We used a new turn of phrase to bring the service to life
'The Sky's NOT the Limit' painted the picture of growth and a premier level of medical care.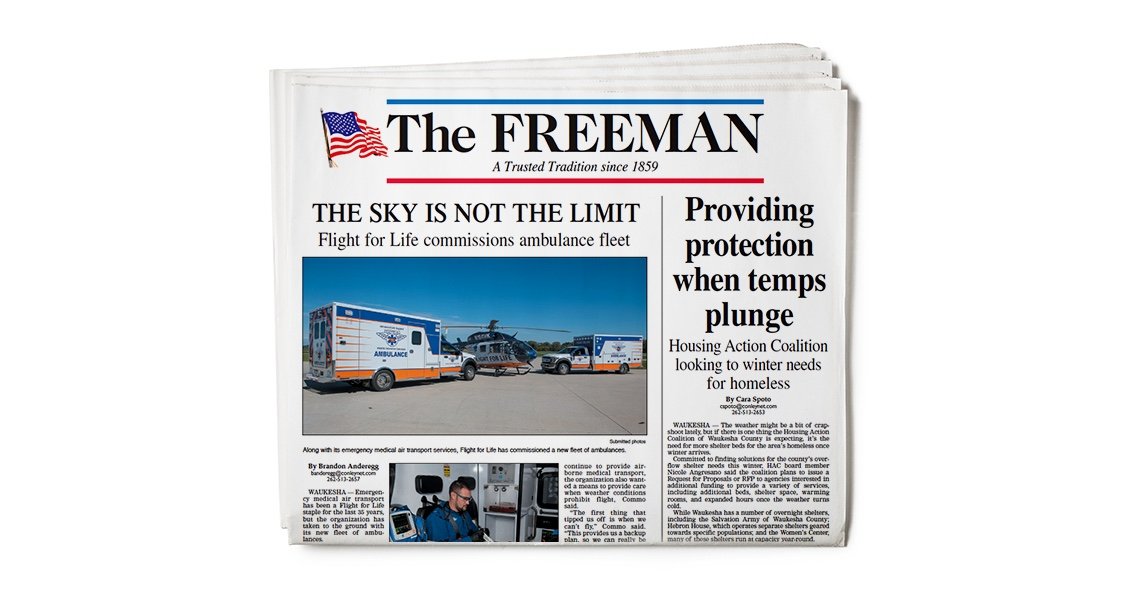 Leveraging creativity to reach elusive executives
3D mailers that each included a six-page brochure, invitation to the Flight For Life hangar and one-of-a-kind helicopter replica encouraged busy senior-level healthcare executives to meet with Flight For Life's sales team.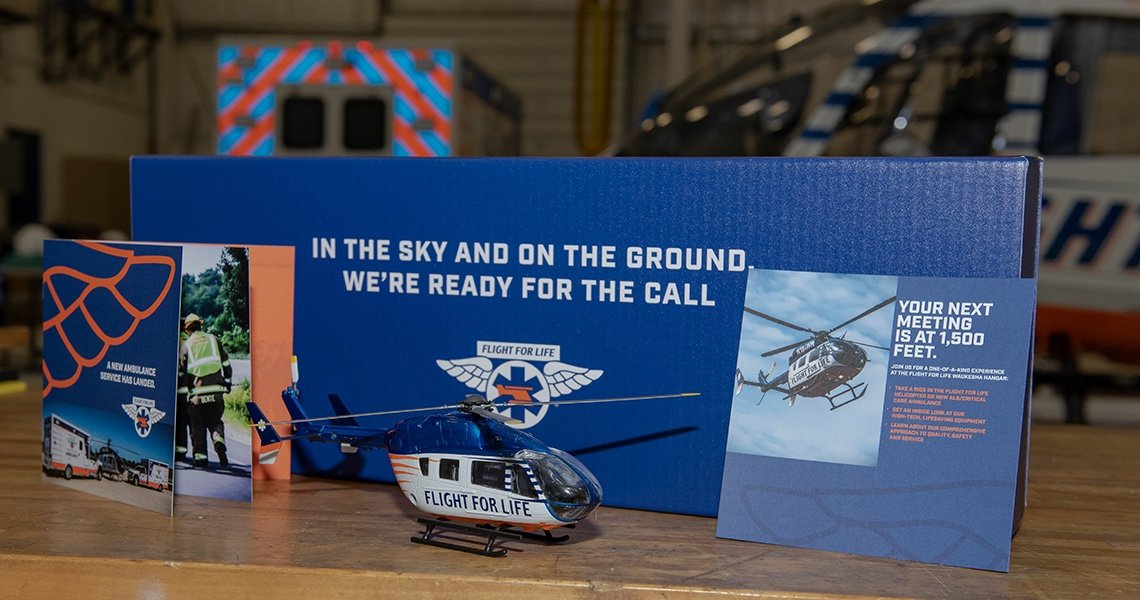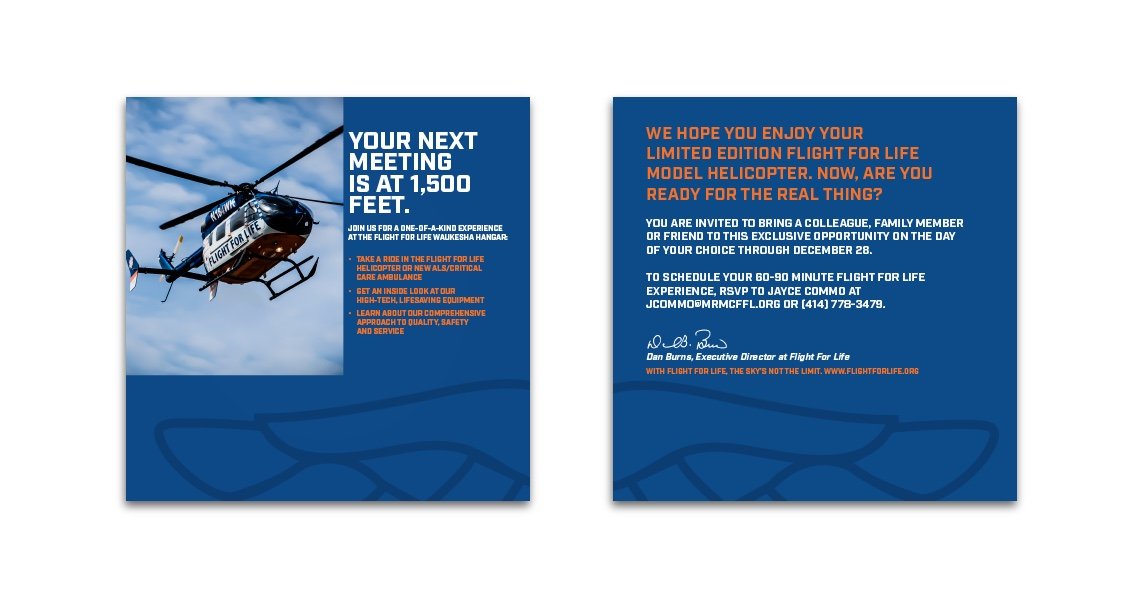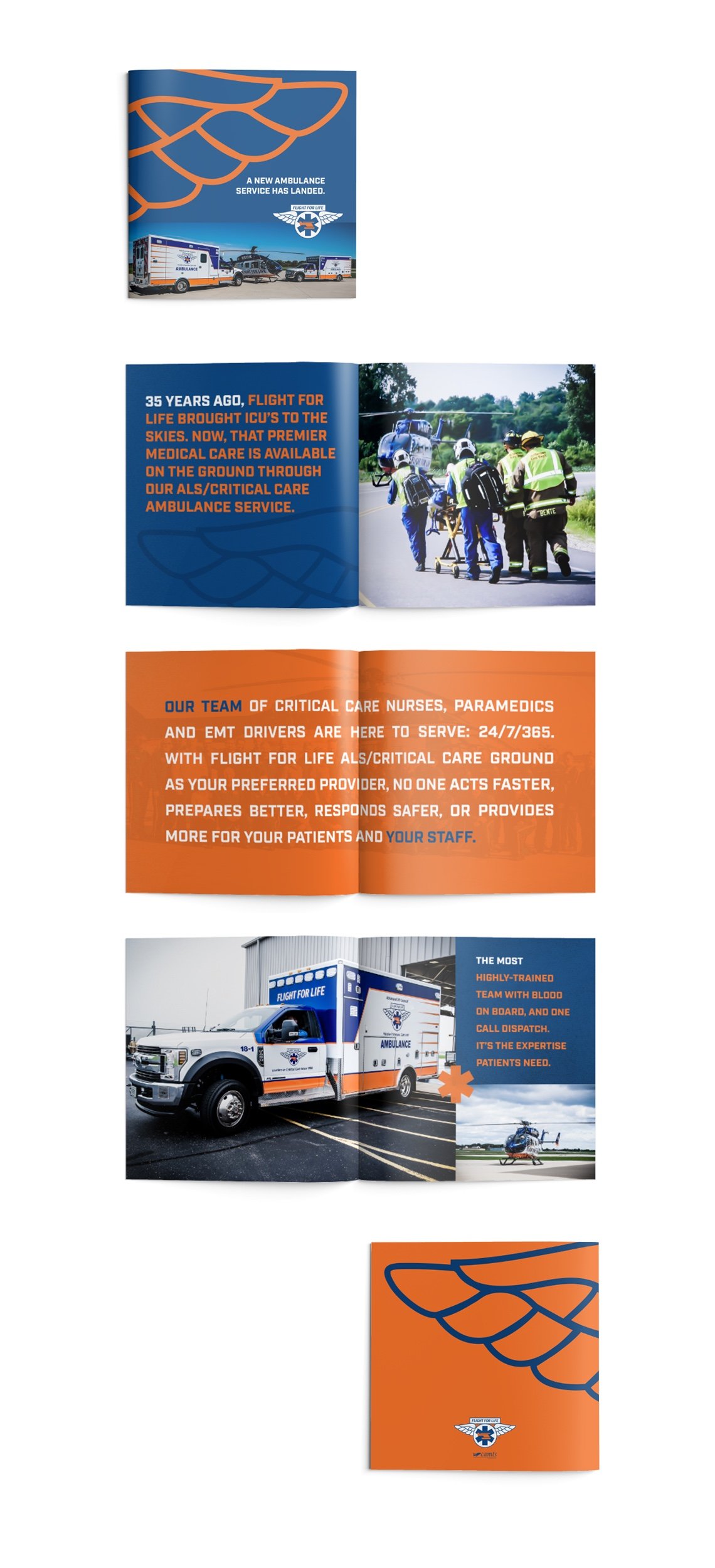 Extending the life of these creative pieces through video and digital
A 'Seconds Matter' video and landing page targeted to healthcare executives spotlighted Flight For Life's quality reputation and detailed the new features of the ground service.
Increasing awareness with social media and PR
Working closely with local print, online and TV outlets, we coordinated more than a dozen media stories about the ground service, including in-depth features stories.
These media placements were then leveraged on Flight For Life's social media accounts.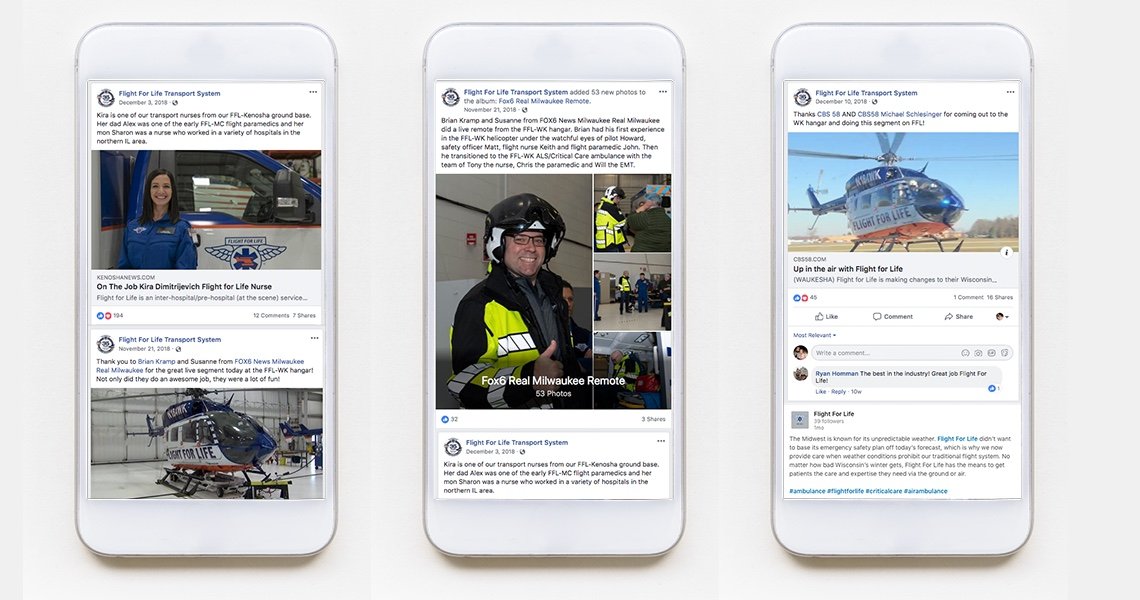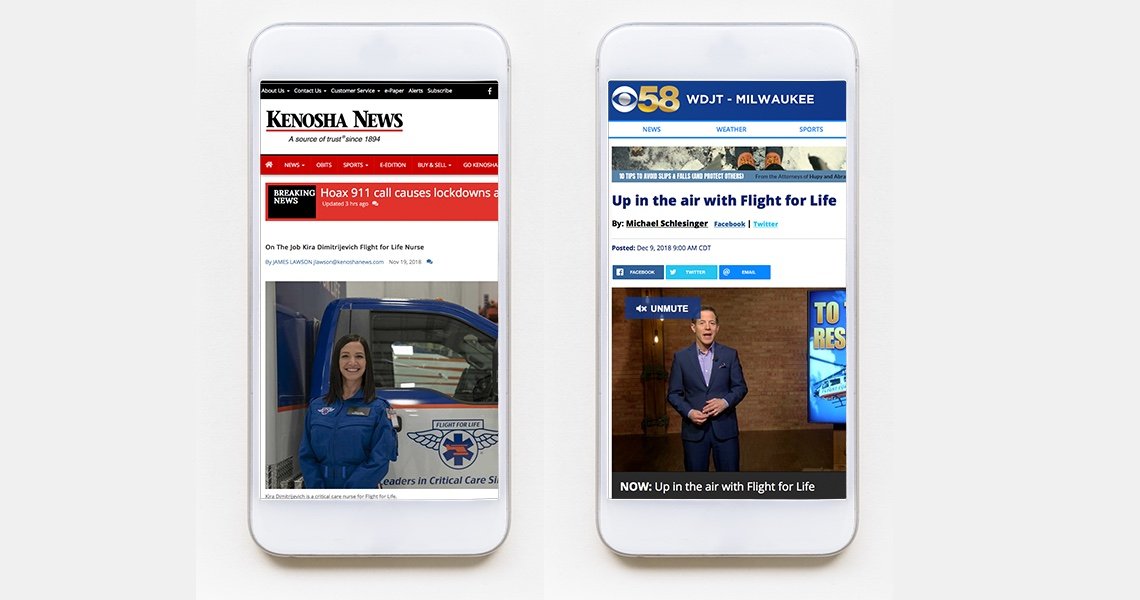 Hitting our targets and driving the message home through LinkedIn
A targeted LinkedIn InMail campaign using three phases of messages created multiple touchpoints with a select group of potential senior-level customers.
To coincide with this InMail campaign, we also created and managed a Flight For Life LinkedIn page focused promoting the ground ambulance service.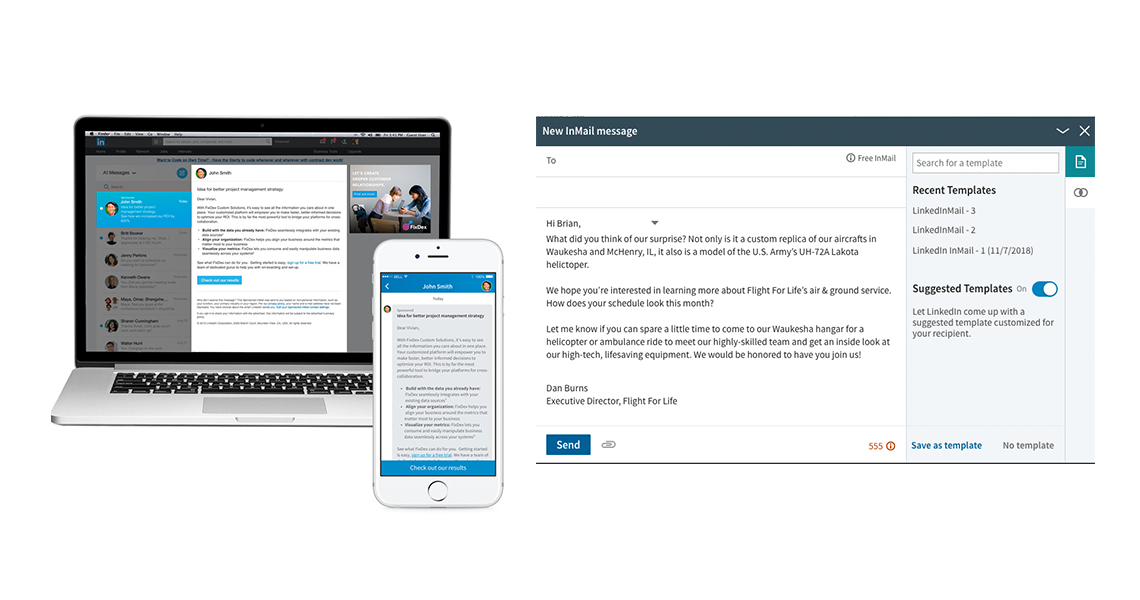 Results
35%
Scheduled sales meetings
1.25M
PR and social impressions
2X
Above LinkedIn CTR industry avg.
4X
Above LinkedIn engagement industry avg.