East Town Association called on STIR to provide a new creative direction for Jazz in the Park, an 11-week outdoor summer concert series in the heart of Downtown Milwaukee, Cathedral Square Park. We focused on the great artists and experience to generate more consistent attendance week-to-week.
A rockin' brand refresh
STIR's creative team designed a new logo and tagline to emphasize the essence of Jazz in the Park — it's where Milwaukee music fans should be every Thursday. We also helped East Town introduce branded theme nights to extend the concert series fan base.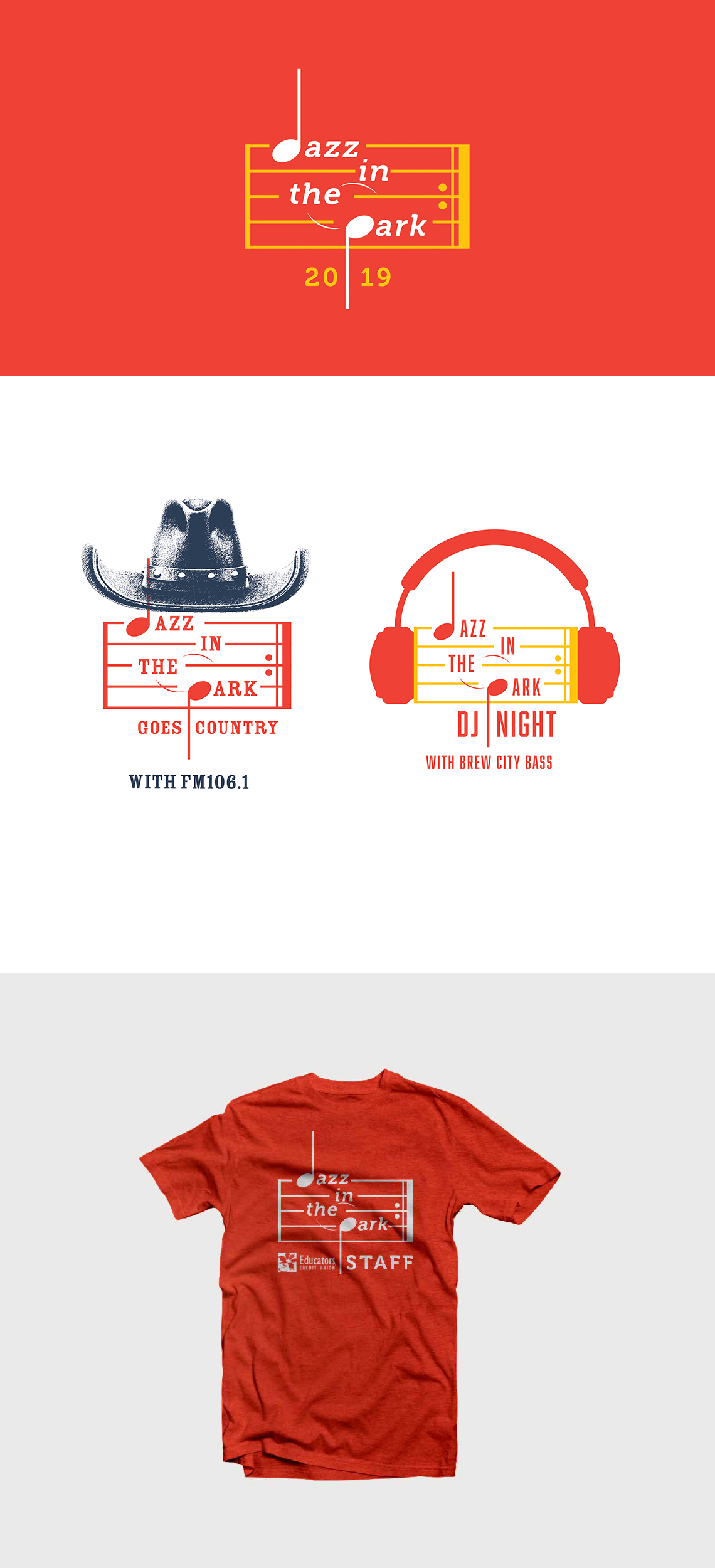 Jamming on the new look
Once the brand was set, STIR rolled it out on social media, Facebook events and onsite signage, as well as digital, outdoor and print advertisements.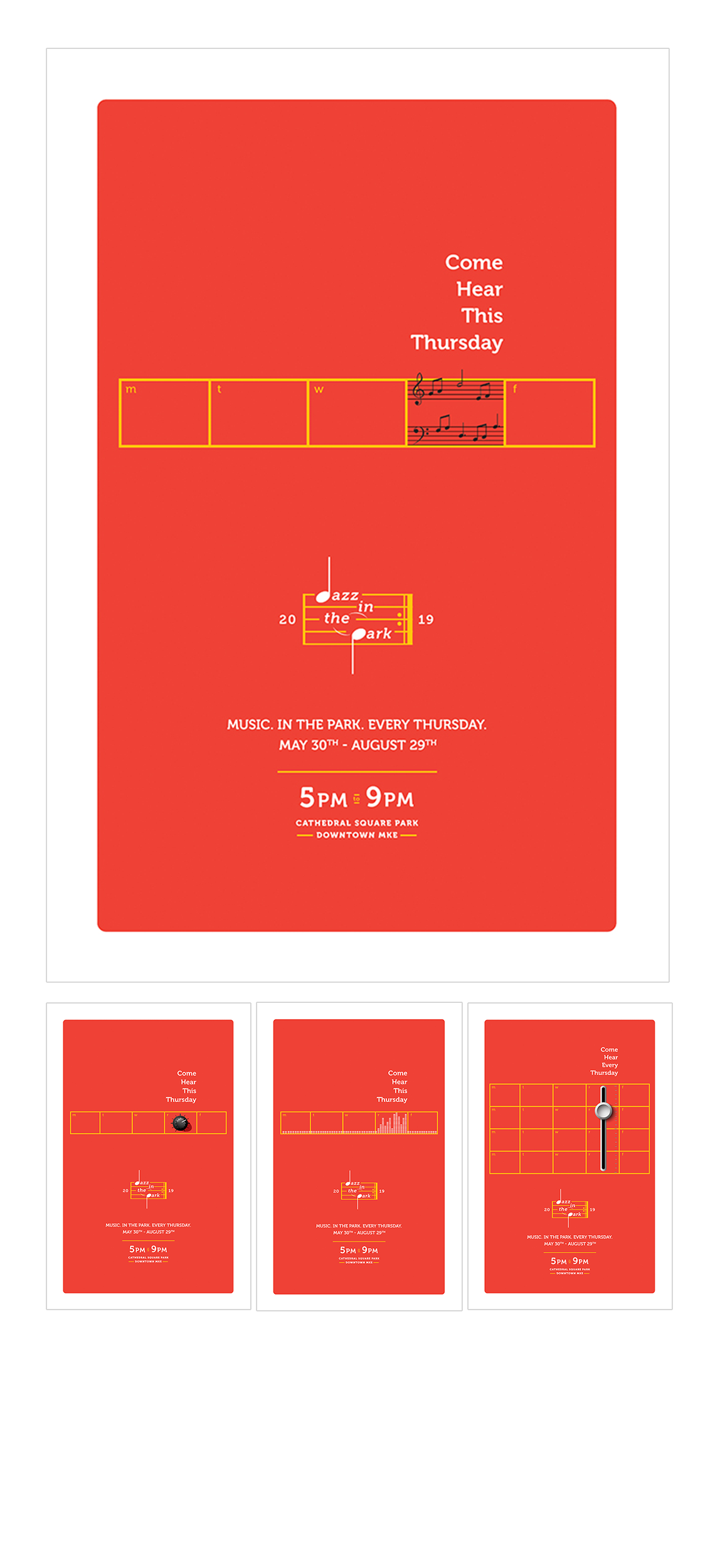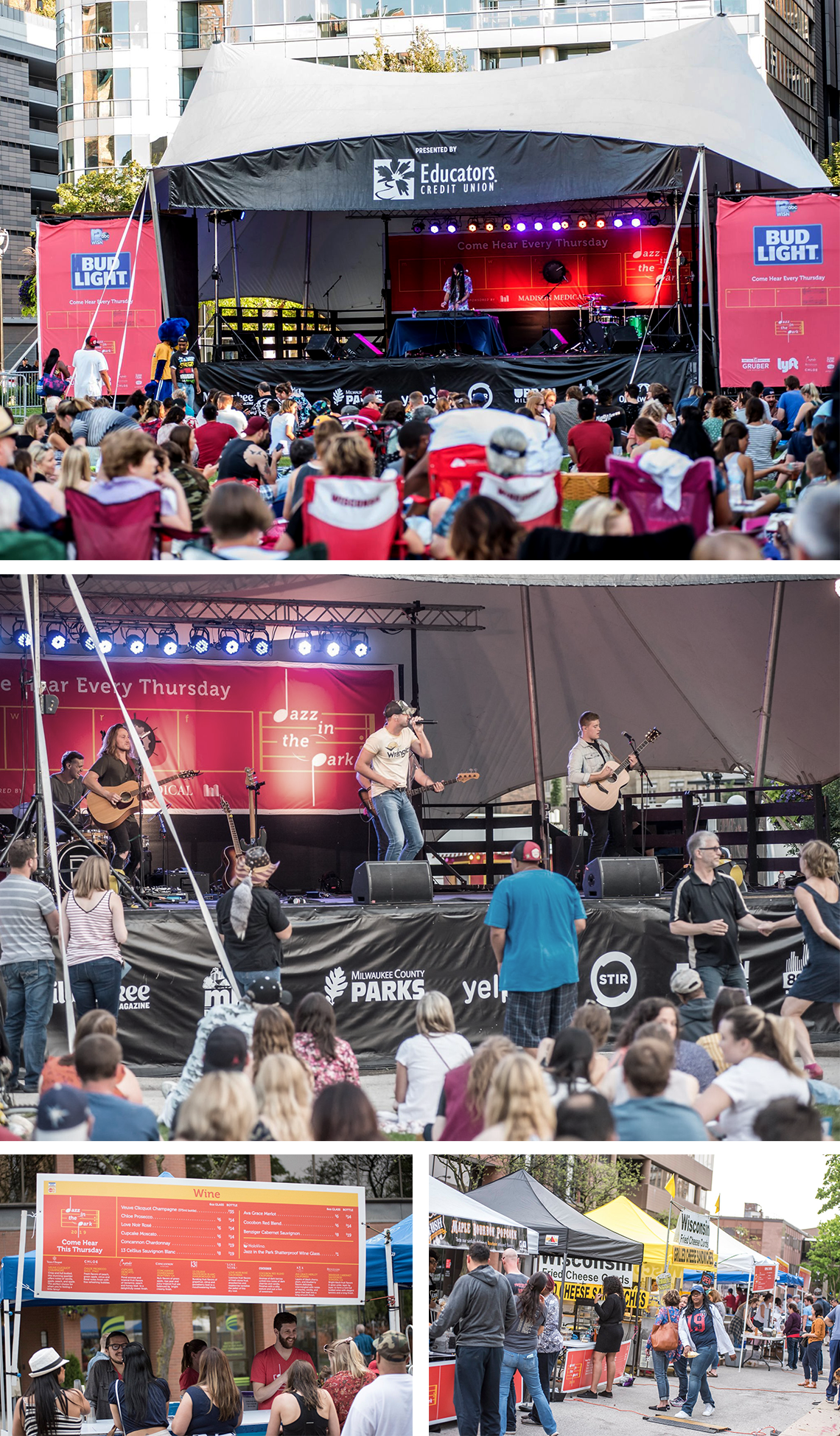 Drumming up local interest
STIR's earned media team produced a steady beat of social media posts and news stories. This paired with the new look and theme nights resulted in more consistent attendance, filling the park with thousands of people each week.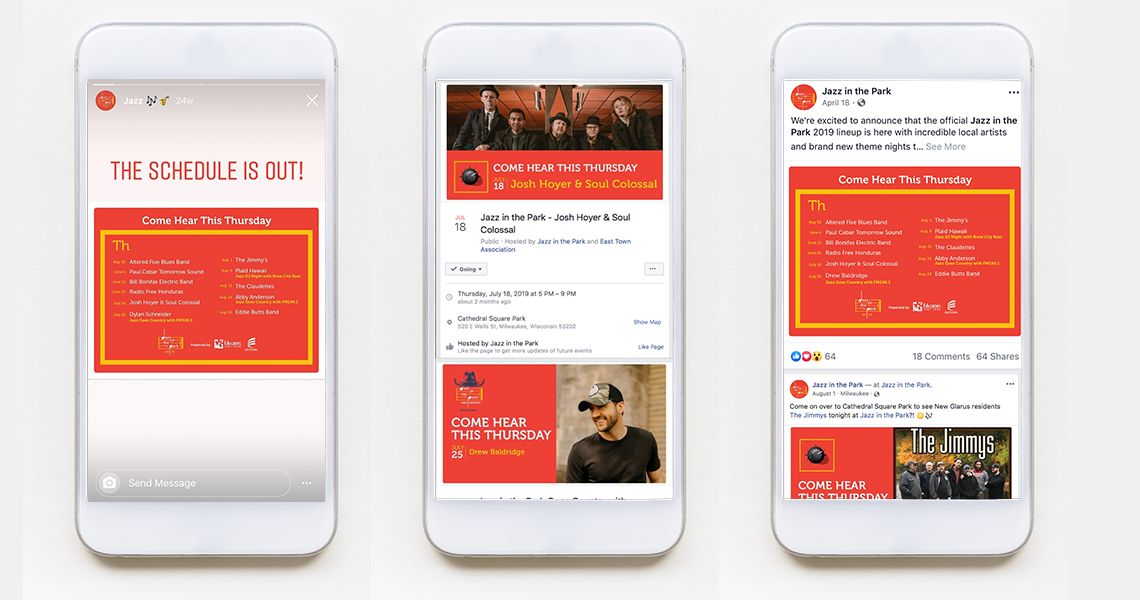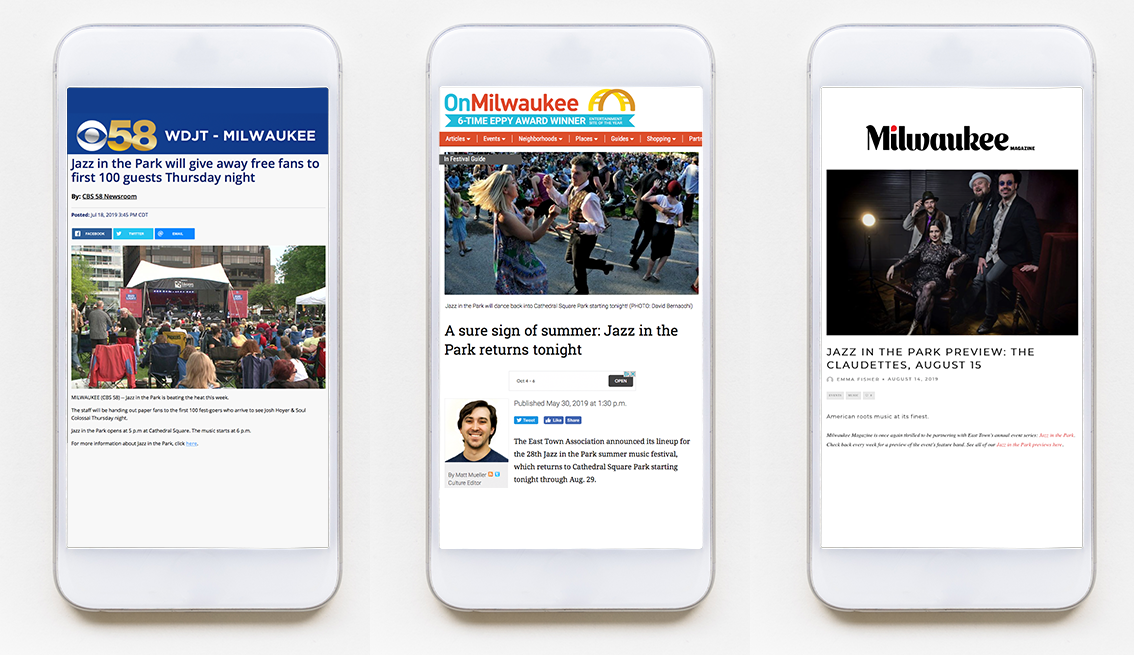 Results
48K+
Social Engagements & Clicks