For many years Bank Mutual was focused exclusively on growing its commercial banking business. Its brand awareness was lowest among large banks in the market. They asked STIR to revitalize the brand image and build a campaign to generate business leads.
Beginning with a consumer-centric strategy
Our strategic process led to a new positioning that revealed the true personality of the company. They were unified in helping helping people reach important milestones in their lives. Working together with customers to set and achieve Mutual Milestones, Bank Mutual helps them go further in life and in business. We branded that thought and the process in a proprietary way.

Crafting a fresh voice and look
We created a new, forward leaning graphic look, messaging and voice that positioned Bank Mutual as the bank that helps its customers achieve life-changing, financial milestones in life. We coined thee aspirational tagline "Tomorrow Starts Today."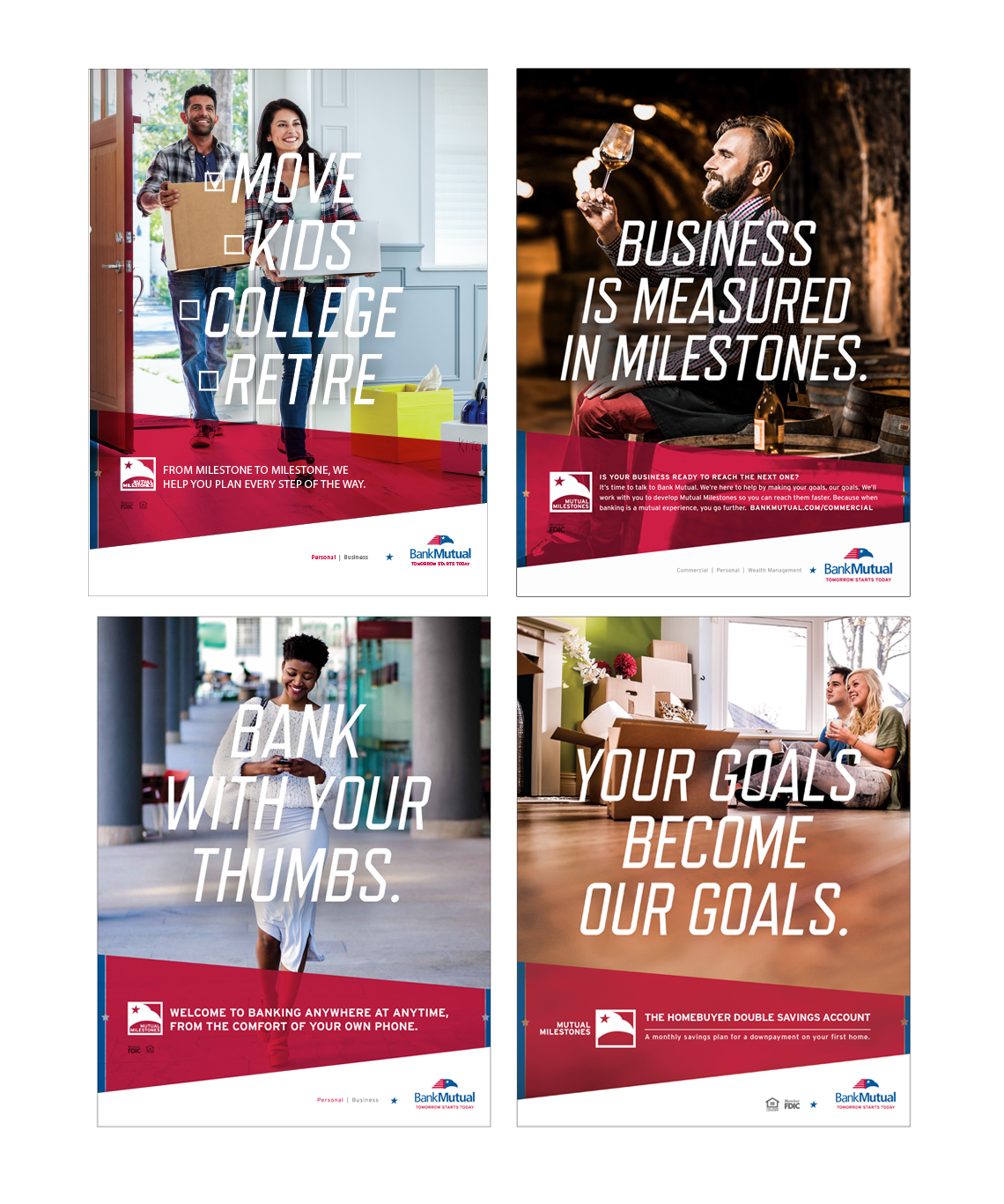 Establishing a strong online presence
To further establish their new brand, we designed and developed a conversion-centric website as a home to content with the goal of converting visitors into leads and customers. Of course, it also needed to serve as an online bank.
We implemented a comprehensive SEO strategy which quickly pushed the website past all but two national brands for our most important keywords and phrases.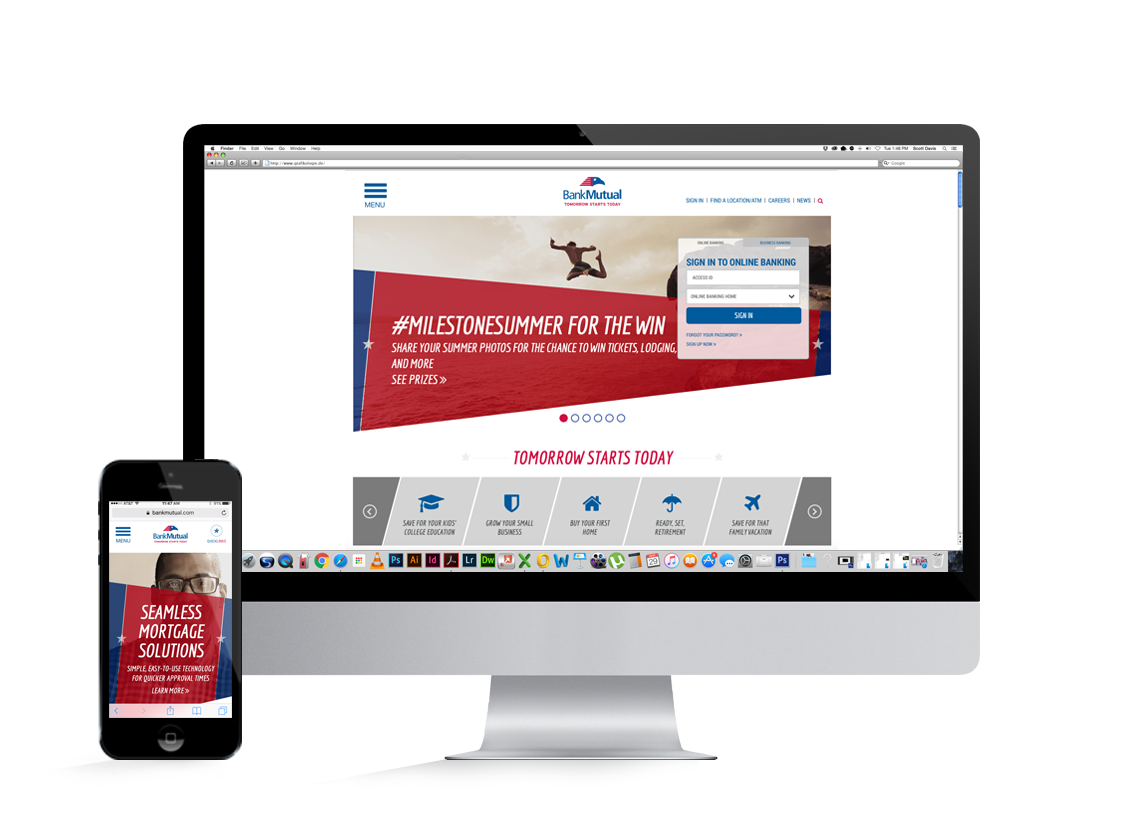 Building image and awareness through television
We launched the campaign with a TV spot that depicts the journey people take to reach milestones with help from Bank Mutual. A "video rewind" effect symbolizes rolling back the clock to humble beginnings. A series of :10 edits became video pre-roll ads online.
Reaching target consumers at key milestones
A series of Digital and Social advertising campaigns were deployed to target consumers at important life stages/milestones (buying a new home, retirement, etc.). We also developed retargeting banners to support post-visit engagement.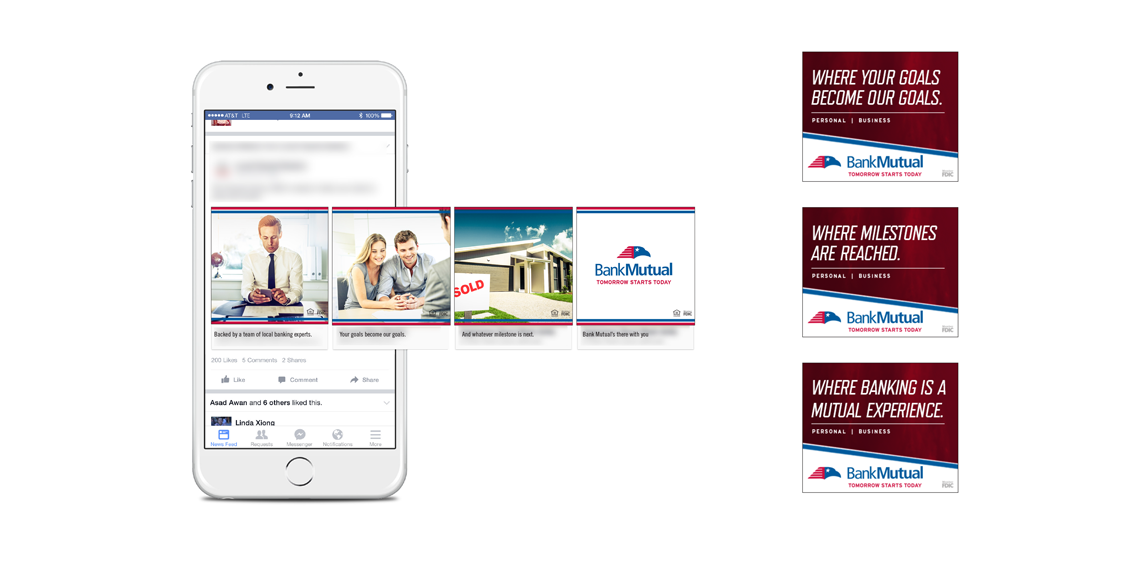 Branding in the community
Billboards effectively reinforced our branded message in a tangible way throughout our geography, supporting 80 branch locations.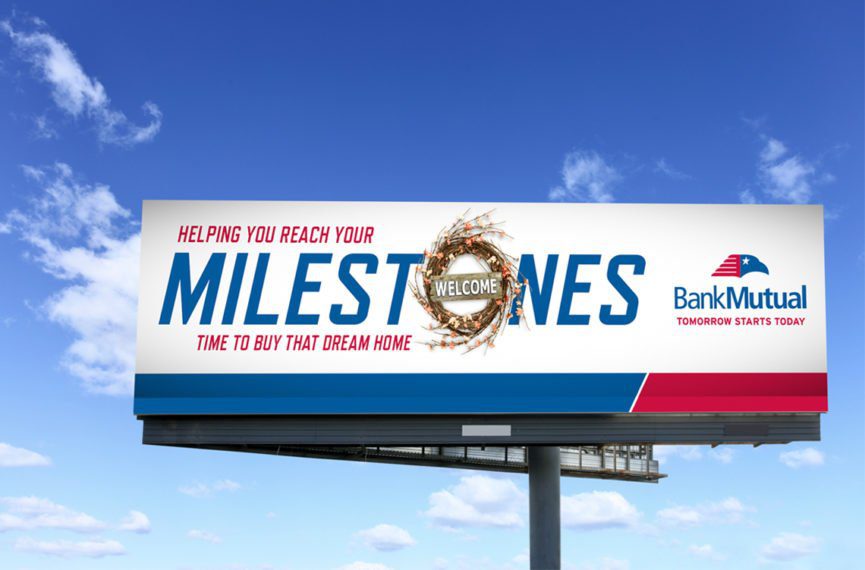 Building a social platform presence
This newly relaunched brand needed to communicate extensively through social media. To do so required a strategy, templates, editorial calendar and executional support provided by STIR.
Promotions that drive store traffic and social following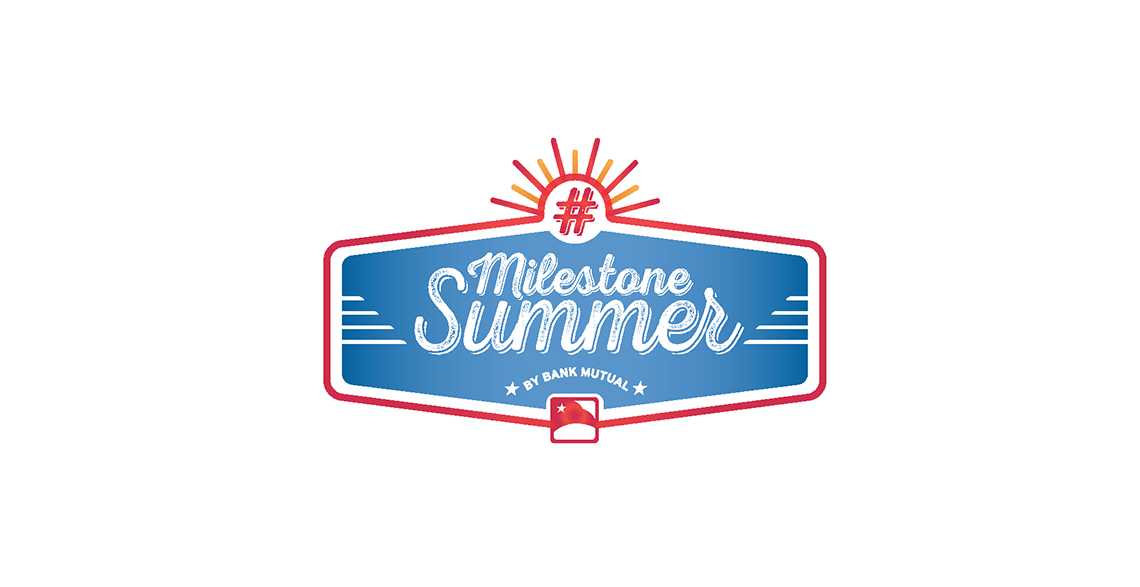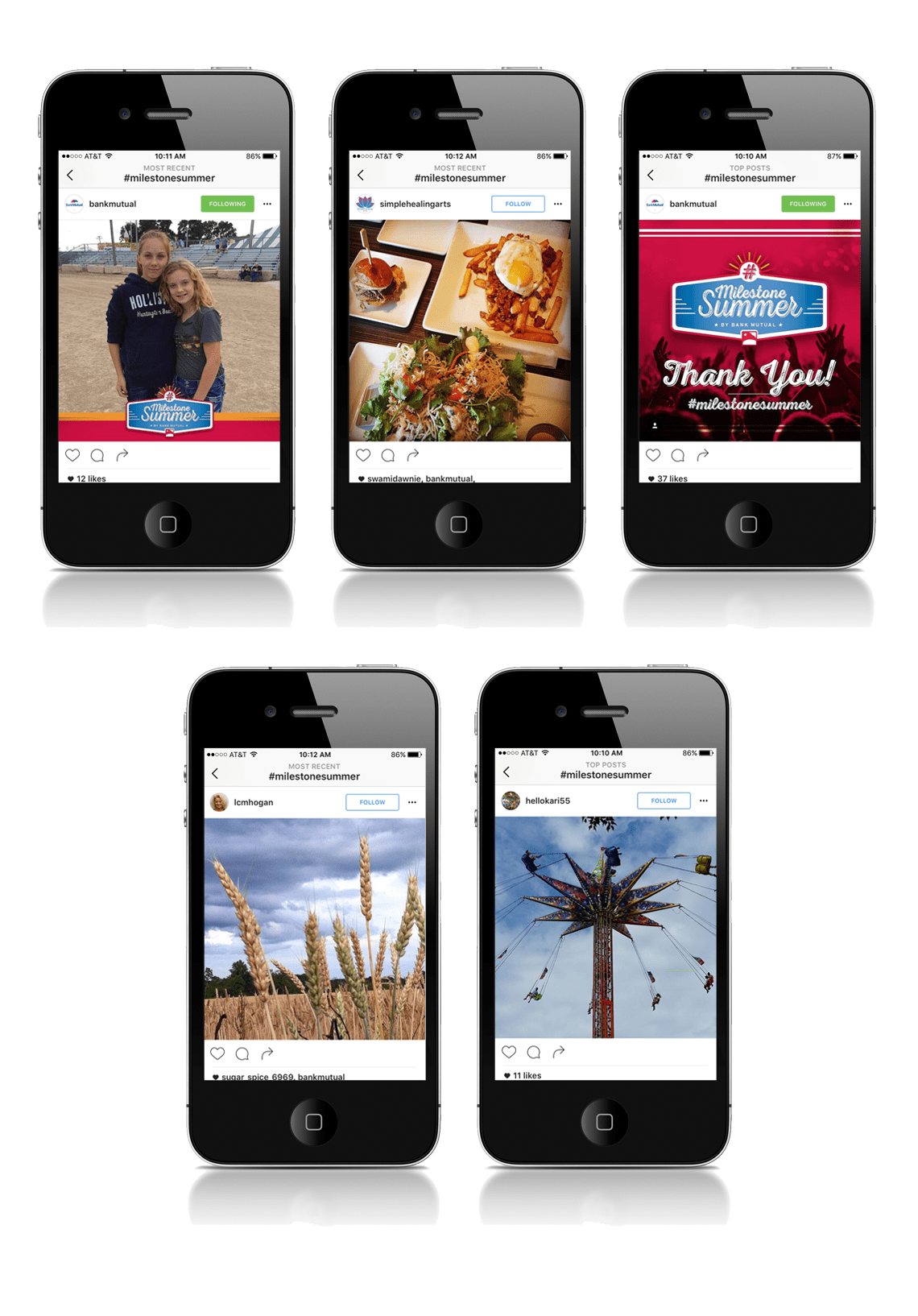 Milestone Summer promotion leveraged radio buys and social | digital ads to share a celebration of summer with consumers. This highly effective campaign was built around an Instagram photo contest that produced 5.2 million impressions, 11,000 clicks and 2,800 photo submissions.
Results
9%
CTR on digital media placements
+60%
Website traffic increase