St. Joseph's/Candler
Refreshing a brand with a history of excellence is tricky. Known for smart care with the latest technology, St. Joseph's/Candler needed a refreshed creative look to emulate the type of offering they were giving their customers in the greater Savannah, GA area.
Print Ads
New print ad layouts were developed to integrate a technological feel, the doctor and patient, and even highlight the state-of-the-art technology used for the specific case.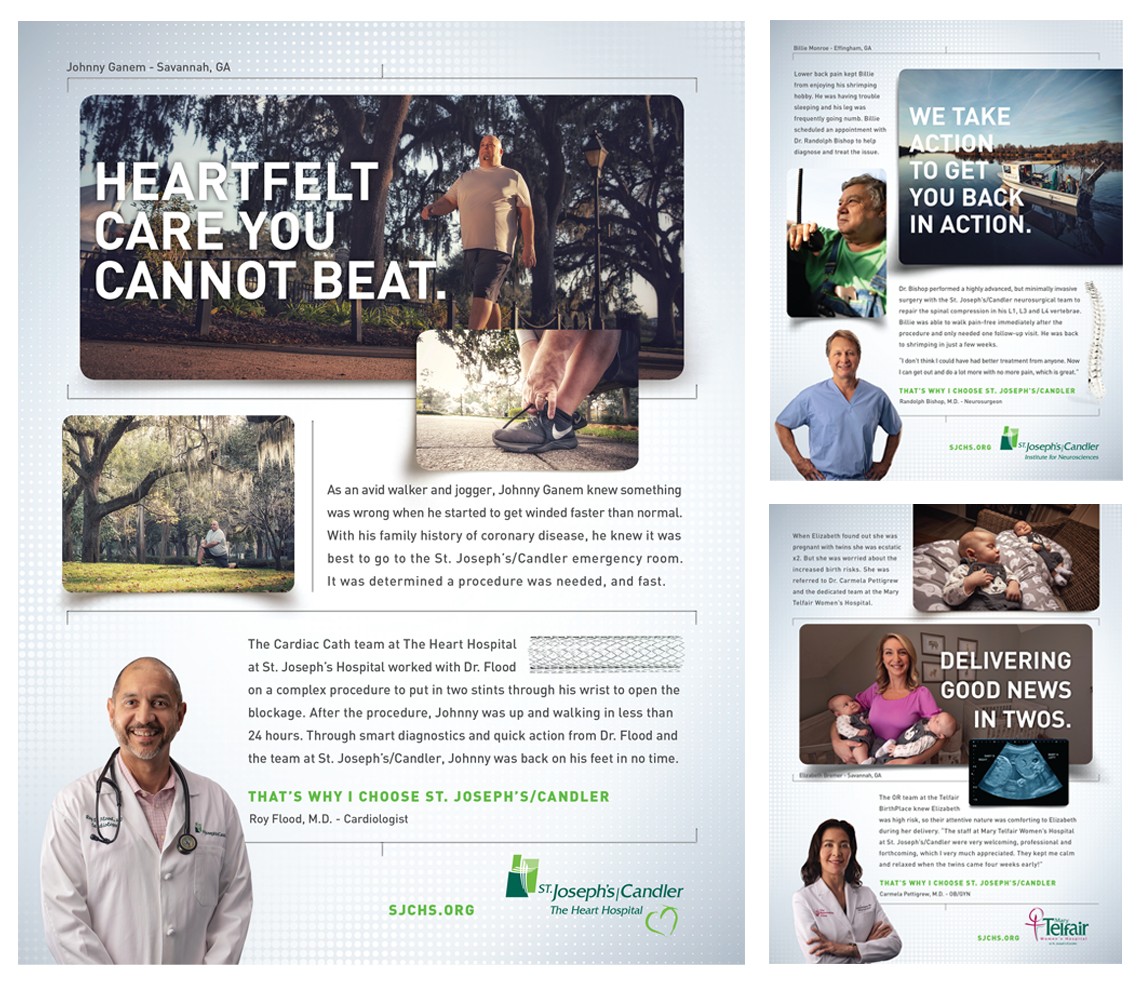 Display Banner Ads
Display banner ads were also developed holding the same look and feel to quickly detail the smart care message while keeping the viewer engaged.
TV Ads
We developed TV ads that supported not only the new look and feel but our doctor and patient storytelling approach which has been a known staple TV commercial for 20 years in the Savannah, GA market.
Additional videos were developed to support service line offerings like Urgent Care and the Physician Network.