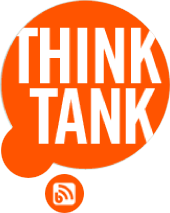 Blog
We lead with thoughts and insights that decode marketing problems and build brands in innovative and imaginitive ways. Read along and join in the conversation.
You want your advertising and marketing to create return on investment. You want to build a brand that generates consumer preference and positive impressions. Who doesn't? A few brands in each category make it happen – more often than not they are the best at creating Consumer Engagement. This is the lynchpin, the launching pad for all the best brand work today. Digital communications technology has greatly enhanced our ability to build engagement. There is a new mindset that is essential to designing brand positioning, messaging and campaigns that create superior engagement and superior sales results today. Here are six principals to creating consumer engagement. 1. Give – don't take. Give of your brand. This can take the form of samples, advice, association or invitation. Offer something - whatever you are in a position to offer. Don't always ask for the sale up front. If you are creative, this doesn't have to cost a lot. It's the thought that counts.
Recent Tweets
08/01/18
What a beautiful day to break a world record 🧀🧀🧀! @WisconsinCheese #GuinnessWorldRecord #WisconsinPride https://t.co/RKRfzCl3i0
View More Tweets
Get In Touch With Us
STIR Advertising & Integrated Messaging
330 E Kilbourn Ave Suite 222, Milwaukee, WI 53202
We're open from 8:30am - 5pm
414.278.0040
STIR LLC, ©2017 All rights reserved.