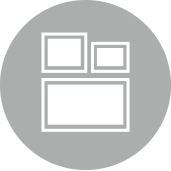 Work
We pour our hearts into creating communications that genuinely move people.
STIR hosted an Account-based Marketing webinar
STIR held a webinar on Account-based Marketing (ABM), led by our very own Brian Bennett, president, Kevin Ciesielski, VP and digital marketing director, and Benjamin K. Pipkin, ABM specialist at Psynched. ABM flips the traditional sales funnel, unites sales and marketing strategies, connects value to your accounts and helps put your marketing efforts where they will have the greatest impact.
Like what you hear? Sign up here for an on-site ABM workshop.
Recent Tweets
08/01/18
What a beautiful day to break a world record 🧀🧀🧀! @WisconsinCheese #GuinnessWorldRecord #WisconsinPride https://t.co/RKRfzCl3i0
View More Tweets
Get In Touch With Us
STIR Advertising & Integrated Messaging
330 E Kilbourn Ave Suite 222, Milwaukee, WI 53202
We're open from 8:30am - 5pm
414.278.0040
STIR LLC, ©2017 All rights reserved.