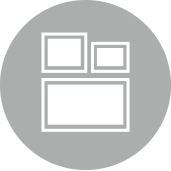 Work
We pour our hearts into creating communications that genuinely move people.
Cousins Subs Squatch Speaks / QSR Digital Video
Cousins Subs
Expanding the "Twisted Subs" campaign, we leveraged the personality of the Sasquatch to generate viral interest on YouTube, Twitter and Facebook. The spot was tagged with #SquatchSpeaks. When viewers went to #squatchspeaks on Twitter they could interact with Squatch and view a series of videos of him setting the story straight on all the misconceptions about his species. He also talked about his new found love for Twisted Subs. Keys to success: Interesting creative and PR support. View Cousins Subs Case Study.
Recent Tweets
08/01/18
What a beautiful day to break a world record 🧀🧀🧀! @WisconsinCheese #GuinnessWorldRecord #WisconsinPride https://t.co/RKRfzCl3i0
View More Tweets
Get In Touch With Us
STIR Advertising & Integrated Messaging
330 E Kilbourn Ave Suite 222, Milwaukee, WI 53202
We're open from 8:30am - 5pm
414.278.0040
STIR LLC, ©2017 All rights reserved.