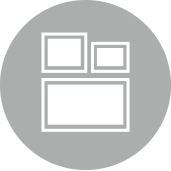 Work
We pour our hearts into creating communications that genuinely move people.
STIR Hosted a Social Media Ad Campaign Webinar
STIR recently hosted a webinar covering best practices on how to integrate social ad campaigns across multiple platforms. The webinar was conducted by our media director, Laura Hinrichsen, and our social media director, Michael Ray. You can watch a video of the webinar here. If you'd like to download some of the tools discussed in the webinar, click on the button below.




For more insight into why this level of integration is so important, read Michael's recent blog.
Recent Tweets
08/01/18
What a beautiful day to break a world record 🧀🧀🧀! @WisconsinCheese #GuinnessWorldRecord #WisconsinPride https://t.co/RKRfzCl3i0
View More Tweets
Get In Touch With Us
STIR Advertising & Integrated Messaging
330 E Kilbourn Ave Suite 222, Milwaukee, WI 53202
We're open from 8:30am - 5pm
414.278.0040
STIR LLC, ©2017 All rights reserved.