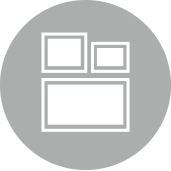 Work
We pour our hearts into creating communications that genuinely move people.
St. Joseph's Candler / Regional Healthcare TV
St. Joseph's/Candler serves 33 counties in Savannah, GA region with the latest medical technology and breakthrough treatments, all delivered with compassionate care. It's called Smart Medicine. This spot raises awareness to the fact that their vast coverage keeps the surrounding areas healthy.
Recent Tweets
08/01/18
What a beautiful day to break a world record 🧀🧀🧀! @WisconsinCheese #GuinnessWorldRecord #WisconsinPride https://t.co/RKRfzCl3i0
View More Tweets
Get In Touch With Us
STIR Advertising & Integrated Messaging
330 E Kilbourn Ave Suite 222, Milwaukee, WI 53202
We're open from 8:30am - 5pm
414.278.0040
STIR LLC, ©2017 All rights reserved.