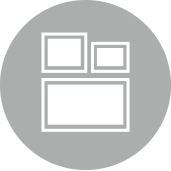 Work
We pour our hearts into creating communications that genuinely move people.
Bubon Orthodontics / Social Media Digital Video
Bubon Orthodontics' tagline is "Give the world your smile." They wanted to expound on that theme and tell a story that reflected their brand value. STIR created an animated video that follows a young girl who is trapped in her own personal shell because she didn't like her smile. She discovers Bubon Orthodontics and is able to break out of her shell and live a more enriched life.
Recent Tweets
08/01/18
What a beautiful day to break a world record 🧀🧀🧀! @WisconsinCheese #GuinnessWorldRecord #WisconsinPride https://t.co/RKRfzCl3i0
View More Tweets
Get In Touch With Us
STIR Advertising & Integrated Messaging
330 E Kilbourn Ave Suite 222, Milwaukee, WI 53202
We're open from 8:30am - 5pm
414.278.0040
STIR LLC, ©2017 All rights reserved.