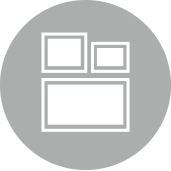 Work
We pour our hearts into creating communications that genuinely move people.
Cousins Subs / QSR Made-To-Order TV
Cousins Subs
Made-to-order is all about having your beloved sub cooked right in front of you, on a grill. This spot gives viewers a bird's eye view of how it all goes down at Cousins Subs when you order a grilled sub.
Recent Tweets
08/01/18
What a beautiful day to break a world record 🧀🧀🧀! @WisconsinCheese #GuinnessWorldRecord #WisconsinPride https://t.co/RKRfzCl3i0
View More Tweets
Get In Touch With Us
STIR Advertising & Integrated Messaging
330 E Kilbourn Ave Suite 222, Milwaukee, WI 53202
We're open from 8:30am - 5pm
414.278.0040
STIR LLC, ©2017 All rights reserved.