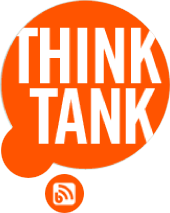 Blog
We lead with thoughts and insights that decode marketing problems and build brands in innovative and imaginitive ways. Read along and join in the conversation.
By: Brian Bennett, President The traditional ad agency model is dead. Truth is, it was already drawing its last breaths back in the early 2000s in the heyday of flip phones and dial-up-internet. Flash-forward to 2018 and we've evolved from ad makers to content producers, from media buyers to creators of owned media. The industry has completely transformed into a sophisticated and rapidly c
Recent Tweets
08/01/18
What a beautiful day to break a world record 🧀🧀🧀! @WisconsinCheese #GuinnessWorldRecord #WisconsinPride https://t.co/RKRfzCl3i0
View More Tweets
Get In Touch With Us
STIR Advertising & Integrated Messaging
330 E Kilbourn Ave Suite 222, Milwaukee, WI 53202
We're open from 8:30am - 5pm
414.278.0040
STIR LLC, ©2017 All rights reserved.