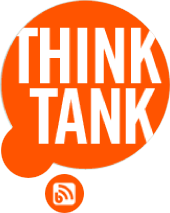 Blog
We lead with thoughts and insights that decode marketing problems and build brands in innovative and imaginitive ways. Read along and join in the conversation.
Michael Ray, Social Media Director A lot of companies are spending money running social ad campaigns and many are making a huge mistake. Social advertising has evolved rapidly over the past decade. From simple image ads to dynamic interactive campaigns with transformative customer experiences, social advertising continues to change every day. Throughout this evolution, many organizations hav
Recent Tweets
08/01/18
What a beautiful day to break a world record 🧀🧀🧀! @WisconsinCheese #GuinnessWorldRecord #WisconsinPride https://t.co/RKRfzCl3i0
View More Tweets
Get In Touch With Us
STIR Advertising & Integrated Messaging
330 E Kilbourn Ave Suite 222, Milwaukee, WI 53202
We're open from 8:30am - 5pm
414.278.0040
STIR LLC, ©2017 All rights reserved.