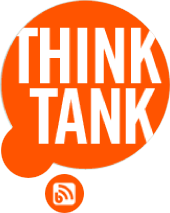 Blog
We lead with thoughts and insights that decode marketing problems and build brands in innovative and imaginitive ways. Read along and join in the conversation.
By: Kevin Ciesielski, Vice President, Digital Marketing Director "Empty your mind, be formless...shapeless...like water" - Bruce Lee The advertising and marketing industry are now firmly in a digital first/focused standard operating procedure. Digital advertising is like water—it is just bits of matter that can flow anywhere. It can take form as a social networking campaign that flows to t
Recent Tweets
08/01/18
What a beautiful day to break a world record 🧀🧀🧀! @WisconsinCheese #GuinnessWorldRecord #WisconsinPride https://t.co/RKRfzCl3i0
View More Tweets
Get In Touch With Us
STIR Advertising & Integrated Messaging
330 E Kilbourn Ave Suite 222, Milwaukee, WI 53202
We're open from 8:30am - 5pm
414.278.0040
STIR LLC, ©2017 All rights reserved.