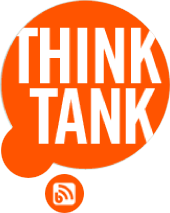 Blog
We lead with thoughts and insights that decode marketing problems and build brands in innovative and imaginitive ways. Read along and join in the conversation.
By: Christel Henke, Vice President, Earned Media Since I first began working in PR, I've lost count of the times I've seen confused looks on people's faces as they attempted to guess how I spend my days. My family used to ask me when they were going to see me on TV and I'd say "It's really not about me. It's about helping my clients tell their story."  Finding and sharing those
Recent Tweets
08/01/18
What a beautiful day to break a world record 🧀🧀🧀! @WisconsinCheese #GuinnessWorldRecord #WisconsinPride https://t.co/RKRfzCl3i0
View More Tweets
Get In Touch With Us
STIR Advertising & Integrated Messaging
330 E Kilbourn Ave Suite 222, Milwaukee, WI 53202
We're open from 8:30am - 5pm
414.278.0040
STIR LLC, ©2017 All rights reserved.