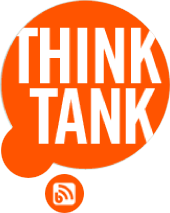 Blog
We lead with thoughts and insights that decode marketing problems and build brands in innovative and imaginitive ways. Read along and join in the conversation.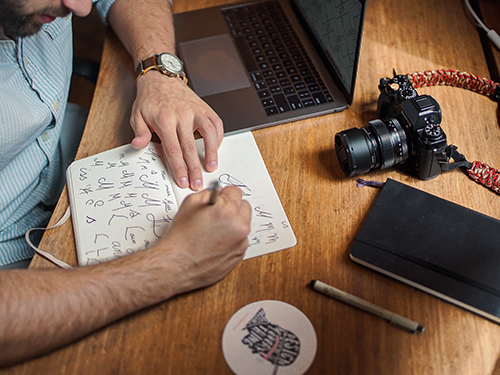 Author: Brian Bennett
When is it time to rebrand? Companies look at a multitude of factors, such as market research, market share trends and changing demographics, to determine if it's time to reposition. But what many don't realize is that a rebrand is more than just a new name and logo. It's an opportunity to redefine and improve every aspect of your brand: messaging, how you talk about your company internally and externally, design, social media pages, customer engagement and more.
Each rebrand situation is different, but follows a similar process. Here are STIR's eight steps to rebranding:
Brand/Company audit: Look at what you've done in the past, what you're currently doing and what your challenges have been. What problems can a rebrand solve for your company?
Marketing plan review: Analyze past and current marketing plans, messaging and consumer touch points to have historical context for your business' growth and evolution. What are the challenges? Where is your equity?
Messaging audit/evaluation: Evaluate internal and external messaging, personas targeted and engagement with consumers. How has the conversation evolved, and where should it go? Why?
Market research: Market research can help you find new insights about your competition and your current and prospective customers. There are two categories of market research that can give you different types of insights:

Quantitative – close-ended questions that allow you to reach a large sample group to identify overarching trends
Qualitative – open-ended questions to help you determine behaviors and reasoning behind current and prospective customer decisions

Executive meetings: Meet with key individuals who drive the company's direction to learn more about their priorities and what they believe should be accomplished. They often have valuable insights but don't always know how to leverage them in a strategy.
Strategic direction: Summarize your findings in a directional strategic planning document that includes:

Positioning statement
Marketing and messaging objectives
Broad strategic objectives (and investment levels)
Creative brief
Segmented audience personas

Workshop: After we present our findings, we like to work with a group of key stakeholders to gain a consensus in the vision and key steps in the process.
Develop an integrated marketing plan: After achieving strategic agreement among stakeholders, outline specific plans for executing the objectives in detail. These plans often include recommendations for:

Media (traditional and digital)
Public relations
Social media
Creative refresh
Inbound marketing efforts
Digital updates
To see this process in action, see STIR's recent rebrand of Asenzya.
How long does a rebrand take, and how much does it cost? That answer depends on the extent of the rebrand needs and objectives. If you think your company may need a rebrand, give us a call at 414-278-0040 or email BrianB@stirstuff.com.
Recent Tweets
08/01/18
What a beautiful day to break a world record 🧀🧀🧀! @WisconsinCheese #GuinnessWorldRecord #WisconsinPride https://t.co/RKRfzCl3i0
View More Tweets
Get In Touch With Us
STIR Advertising & Integrated Messaging
330 E Kilbourn Ave Suite 222, Milwaukee, WI 53202
We're open from 8:30am - 5pm
414.278.0040
STIR LLC, ©2017 All rights reserved.