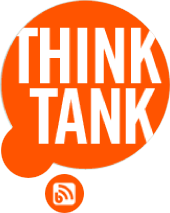 Blog
We lead with thoughts and insights that decode marketing problems and build brands in innovative and imaginitive ways. Read along and join in the conversation.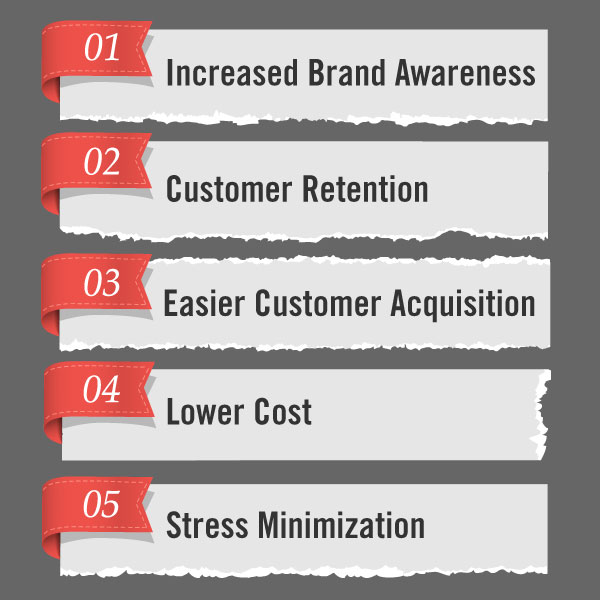 By Brian Bennett, president
Long gone are the days of relying solely on outbound marketing as the only source of a company's lead generation and means to convert leads into customers. "Inbound marketing," the art of drawing subject matter qualified prospects to you versus mass outbound marketing to demographically targeted audiences, works most effectively when integrated into your overall marketing strategy. There is no doubt that inbound marketing is an investment, but the return on investment will prove to be much more accountable with less out-of-pocket cost than your typical outbound marketing strategy alone.
While outbound marketing features control and relies on a captive audience in a time sensitive way through media such as television, cold calling and direct mail, inbound marketing allows you to connect with your audience wherever they may be – and over time. They compliment each other, which is why the best marketing strategies include both.
Inbound marketing will help drive an effective SEO strategy, with content and keyword-rich articles, social media and blogging. When it comes to articles and blogs, it's all about fresh, high-quality content. Great content will be interesting, engaging, and rich in references, links and keyword sequences so that search engines will see and rank the content.
An inbound marketing strategy that utilizes articles and blogs to reach prospects must focus on educating the consumer and offering them something of value – giving rather than taking. This content adds substance to a brand, a voice, a value system. After all, why would a consumer generate preference for a particular brand if there is no real substance behind it that they can relate to?
Substance creates affinity, and affinity creates preference. Inbound marketing helps foster loyalty among consumers. Other benefits include:
1. Increased Brand Awareness: Inbound marketing is an awareness-generating vehicle. Awesome, informational content paired with a targeted SEO strategy will help you rank on the first page of Google's search results. Ranking well for the terms people search for will drive targeted awareness and provide endless opportunities for searchers to find you and engage with your brand. Providing purposeful content that answers searchers' questions also helps establish your brand as a thought leader in your industry.
2. Customer Retention: Companies are constantly looking for new opportunities to convert prospects into new customers. However, once you acquire new customers, you must continue to make efforts to retain them. Building relationships with current clients is vital for customer retention. Inbound marketing allows you to get to know your consumer, keep them interested, provide exceptional customer service and offer them basic knowledge – but not so much that they will be able to do everything without your help.
3. Easier Customer Acquisition: Customers find you by way of Internet searches, blogs, and social media. This eliminates the time your sales team will spend making cold calls and sets the table for automated responses and lead qualification.
4. Lower Cost: According to a Hubspot study, inbound marketing techniques cost much less than outbound marketing techniques – about 62 percent less to be exact.
5. Stress Minimization: Outbound marketing can be fraught with danger. Media and production costs are high. Results can sometimes be nebulous. Inbound marketing is far more analytical, allowing you to measure results and gain specific leads in real time. It gives consumers a reason to take a personal interest on their own, which creates more efficiency in your overall marketing plan.
An integrated plan that blends the best of inbound marketing with traditional mass media marketing is often the right blend. If you take the time to understand the benefits of inbound marketing and deploy a strategic plan, you will improve your overall performance and ultimately increase profitability through gaining and retaining incremental new business.
=============
© 2014 STIR, LLC
WANT TO USE THIS ARTICLE ON YOUR BLOG OR WEB SITE? You can, as long as you include this complete blurb with it:
"STIR Advertising and Integrated Messaging in Milwaukee, Wisconsin, blends the disciplines of a creative advertising agency with a fully functional digital marketing agency. Find out more about STIR at www.stirstuff.com.
=============
Recent Tweets
08/01/18
What a beautiful day to break a world record 🧀🧀🧀! @WisconsinCheese #GuinnessWorldRecord #WisconsinPride https://t.co/RKRfzCl3i0
View More Tweets
Get In Touch With Us
STIR Advertising & Integrated Messaging
330 E Kilbourn Ave Suite 222, Milwaukee, WI 53202
We're open from 8:30am - 5pm
414.278.0040
STIR LLC, ©2017 All rights reserved.