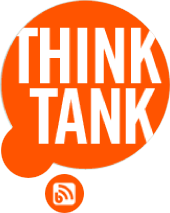 Blog
We lead with thoughts and insights that decode marketing problems and build brands in innovative and imaginitive ways. Read along and join in the conversation.
As I surf marketing industry blogs I see much discussion about the new economy and new agency business models. I'm shocked that I haven't heard the topic of client collaboration discussed at all. It has been a critical part of the STIR business model and our success in this economy. What is client collaboration? It entails the fusion of agency and client resources to produce efficiencies. It often takes the form of coordinating the creative, digital, PR and promotional staffs of both entities on the same campaigns. Readers of this who are not agency veterans may not realize what an innovative step this is, because it sounds like simple common sense. Our industry has long harbored the unfortunate stance that client side talent was somehow inferior – they're "dumb," unenlightened and an obstacle to good work. As a result, communication between teams generally feels awkward and strained, which leads to critical evaluations of agency work.
Recent Tweets
08/01/18
What a beautiful day to break a world record 🧀🧀🧀! @WisconsinCheese #GuinnessWorldRecord #WisconsinPride https://t.co/RKRfzCl3i0
View More Tweets
Get In Touch With Us
STIR Advertising & Integrated Messaging
330 E Kilbourn Ave Suite 222, Milwaukee, WI 53202
We're open from 8:30am - 5pm
414.278.0040
STIR LLC, ©2017 All rights reserved.