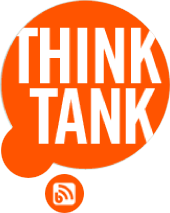 Blog
We lead with thoughts and insights that decode marketing problems and build brands in innovative and imaginitive ways. Read along and join in the conversation.
As a classically trained package goods marketer I am a believer in market research as a tool.  And as an artist and veteran street-fighting ad-guy I rely heavily on my gut instinct that's been proven over time.  When the two conflict I tend to believe the gut – and here's why: 45 minutes into a recent lunch conversation with a new client in the transportation business I noted that the industry was commoditized, and that as marketers  they are engaged in "confidence game."  The prospect, who himself has great instincts, noted a point of difference that supported that point. It alone held the key to a brilliant, differentiating positioning.  The integrated marketing plan was being written in my head before we finished our sandwich.
Recent Tweets
08/01/18
What a beautiful day to break a world record 🧀🧀🧀! @WisconsinCheese #GuinnessWorldRecord #WisconsinPride https://t.co/RKRfzCl3i0
View More Tweets
Get In Touch With Us
STIR Advertising & Integrated Messaging
330 E Kilbourn Ave Suite 222, Milwaukee, WI 53202
We're open from 8:30am - 5pm
414.278.0040
STIR LLC, ©2017 All rights reserved.