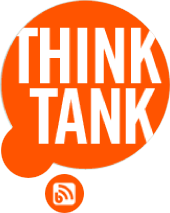 Blog
We lead with thoughts and insights that decode marketing problems and build brands in innovative and imaginitive ways. Read along and join in the conversation.
Everyone would agree: we're in the midst of an economic winter. The severity of this winter has drastically and permanently changed the landscape. Some initial signs of a thaw have been encouraging, but the temperatures remain frigid. Likely you and your customers have had to cut staff and budgets, and re-think marketing approaches and business models. In many cases the traditional "go-to-market" strategies have been significantly altered. To paraphrase one marketing VP, We're forced to make decisions and take actions that we know, in the long term, aren't in the best interests of the company.
Recent Tweets
08/01/18
What a beautiful day to break a world record 🧀🧀🧀! @WisconsinCheese #GuinnessWorldRecord #WisconsinPride https://t.co/RKRfzCl3i0
View More Tweets
Get In Touch With Us
STIR Advertising & Integrated Messaging
330 E Kilbourn Ave Suite 222, Milwaukee, WI 53202
We're open from 8:30am - 5pm
414.278.0040
STIR LLC, ©2017 All rights reserved.