We recently had the pleasure of presenting at the Society for Marketing Professional Services (SMPS) Virtual Conference. Our talk was titled, How to 'Break Through' on Social Media in Times of Disruption.
In case you weren't able to attend the event, we gleaned three key takeaways to help you improve your company's social strategy.
1. Understand your customer profiles have changed
During times of crisis, there is a natural shift in consumer sentiment, social interaction and buying behavior. This change often continues even after the situation is resolved. For example, the data below shows at the peak of the COVID-19 outbreak, 57% of consumers were watching more shows/films on streaming services. And 23% said they will continue to do so even after the outbreak ends.
Capture these nuances and refine your audience(s) on social by creating a new customer profile that lists the attributes, interests and location of your most engaged customers. Then, use Facebook's Audience Manager to build new audience(s) that mirror this list. You'll start seeing better results on social right away.
2. Share your company's story, authentically
Resist that fight or flight reaction. Instead, leverage social media to build brand awareness. Remind your customers why your business is an asset by sharing solutions and human-to-human stories. When the going gets tough, people engage with this type of content more than generic product promotions or sales.
While consumers may not be interested in (or able to) make a purchase right now, they will remember your company for its authenticity and generosity later on.
3. Be there for your customers; show them you're a resource
Be the friend your customers need right now. Offer feedback loops so customers can ask questions and/or express concerns offline. Show them you're listening and that you value your relationship with them by asking questions and even sharing their content.
For example, if your customers are teachers, cross-share a few of the excellent resources they post about going back to school during a pandemic. They will appreciate the shout-out and probably will 'like' and share your content more often too.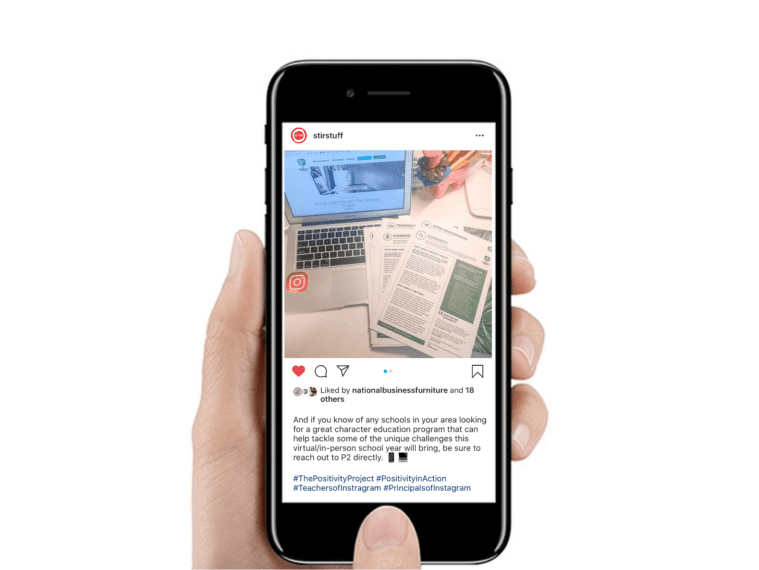 If you're interested in scheduling an in-depth presentation for your social media team, contact STIR's Social Media Director Michael Ray at michaelr@stirstuff.com.
More Social Media Insights