Pictures and videos are often the only way your audience encounters your brand on social media. And in a quick-scroll world where all your marketing efforts may rely on a simple two-second glance, you can't afford to have images, videos or ads unintentionally cropped, resized or scaled.
Simply put, all visual elements must be the correct size for each social channel to maintain proportion and clarity.
Here are the official dimensions recommended for images on the top social networks. All sizes given are in pixels and we've thrown in a few notes to help you navigate. Scroll to the bottom to download the full PDF guidelines.
Social Media Image Sizes By Network
Facebook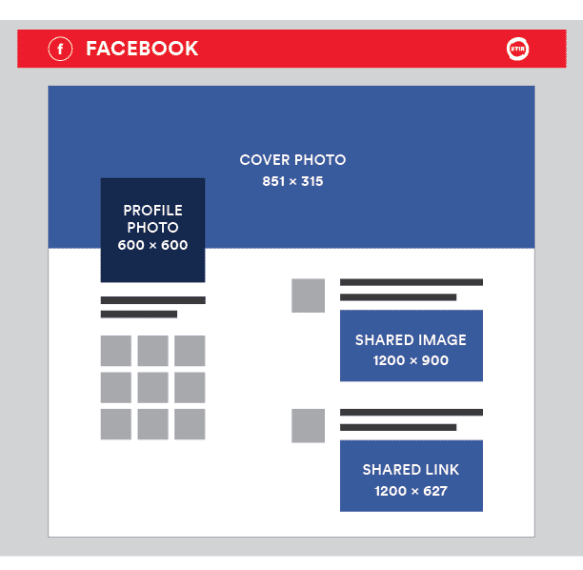 Profile Picture
Must be at least 180 x 180 pixels – larger images will be automatically scaled down. We recommend at least 600 x 600 pixels to ensure image quality.
Business Page images will be cropped to fit a square
Shared Image
Square Photo: 1200 x 1200 pixels
Rectangular Photo: 1200 x 900 pixels
Shared Image – Display Size
Square Photo: 154 x 154 pixels (in feed)
Square Photo: 116 x 116 pixels (on page)
Rectangular Photo: Maximum size of 470 x 246 pixels (in feed)
Rectangular Photo: Maximum size of 484 x 252 pixels (on page)
Shared Link
Square Photo: 1200 x 1200 pixels
Rectangular Photo: 1200 x 627 pixels
Shared Link – Display Size
Square Photo: Minimum 154 x 154 pixels in feed
Square Photo: Minimum 116 x 116 pixels on page
Rectangular Photo: Minimum 470 x 246 pixels in feed
Rectangular Photo: Minimum 484 x 252 pixels on page
Twitter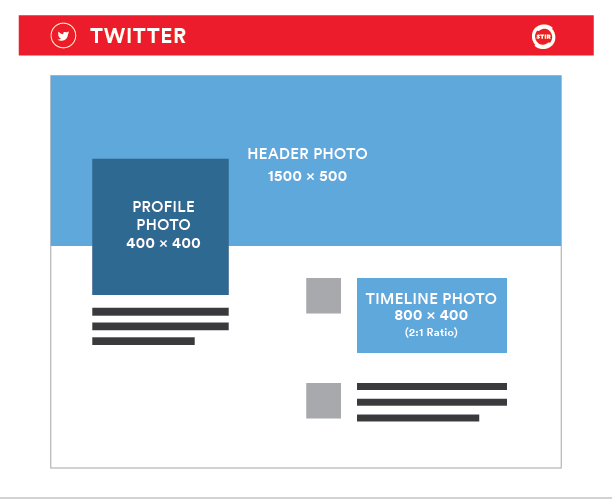 Profile Photo
800 x 800 pixels (displays at 400 x 400 pixels)
Maximum file size of 2 MB
Header Photo
1500 x 500 pixels
Maximum file size of 5 MB
Timeline Photo
880 x 440 pixels (a 2:1 ratio) (displays at 440 x 220 pixels)
Maximum file size of 5 MB for photos
Maximum file size of 5 MB for animated GIFs on mobile and 15 MB on web
Instagram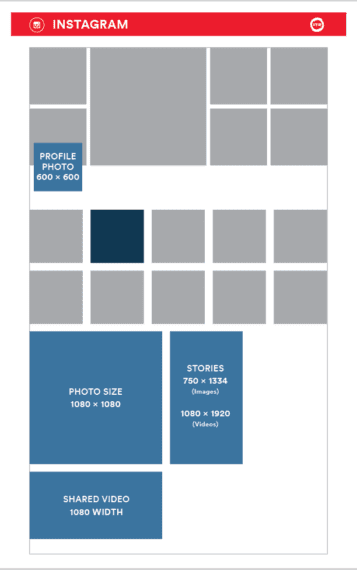 Profile Photo
600 x 600 pixels (displays at 110 x 110 pixels)
Photos
Minimum 600 x 600 pixels
Always maintain an aspect ratio of 1:1 if uploading a larger image
Square or rectangle photos: Maintain an aspect ratio between 1.91:1 and 4:5 ratio
Smaller featured header images appear as 204 x 204 pixels, and larger featured header images appear as 409 x 409 pixels
1080 x 1080 pixels
Always maintain an aspect ratio of 1:1 if uploading a larger image
Photo Thumbnails – Display Size

Stories
Shared Videos
Pinterest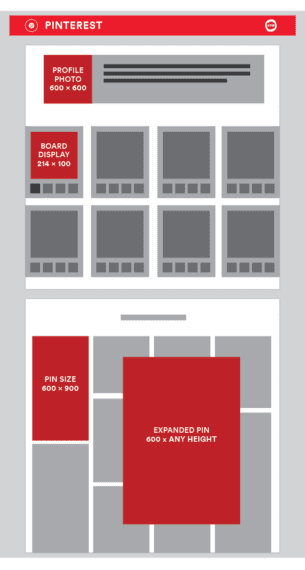 Profile Picture
Minimum 600 x 600 pixels (Displays at 240 x 240 pixels)
Board Cover Image
Pins
Regular pin: 600 x 600 pixels
Optimal pin: 600 x 900 pixels
Expanded pin: 600 pixels x any height (Displays at 236 x any height)
Board Thumbnail – Display Size
222 x 150 pixels (Large)
55 x 55 pixels (Small)
LinkedIn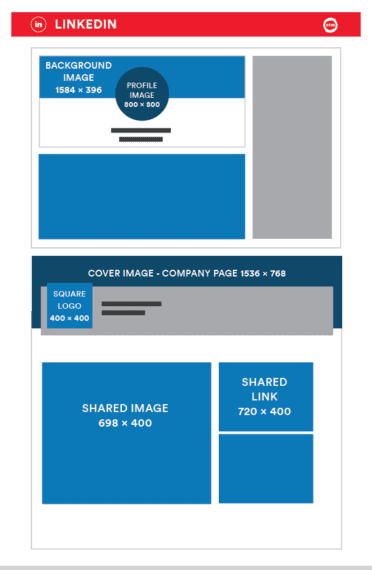 Background Photo (Individual)
1584 x 396 pixels
Maximum file size 8 MB
Profile Picture (Individual)
800 x 800 pixels (displays at 200 x 200 pixels)
Maximum file size 10 MB
Profile Picture (Company)
800 x 800 pixels (displays at 300 x 300 pixels)
Maximum file size 4 MB
Company Cover Image
Square Logo
400 x 400 pixels
Maximum file size 2 MB
Shared Image
698 x 400 pixels (displays at 350 pixels wide)
Shared Link – Display Size
720 x 400 pixels (displays at 180 x 100 pixels)
YouTube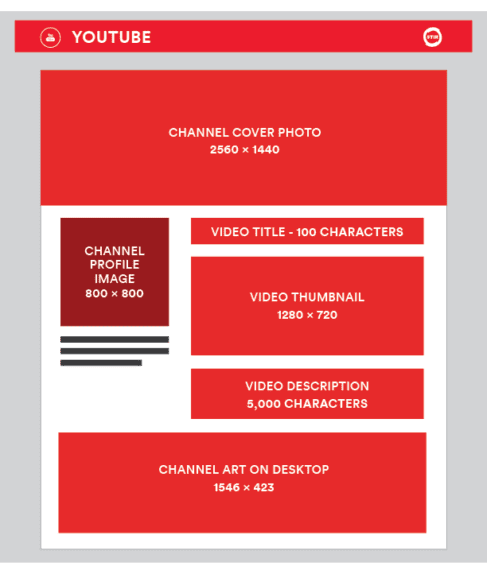 Channel Icon
Channel Cover Photo
Channel Cover Photo (Mobile)
Video Thumbnail
1280 x 720 pixels; 16:9 aspect ratio
Video Title
Video Description
Video Uploads
Minimum HD 1280 x 720; 16:9 aspect ratio
More Social Media Insights