The STIR team took home four awards at the 2019 Bell Awards hosted by the Milwaukee chapter of the Business Marketing Association (BMA), a division of the Association of National Advertisers (ANA).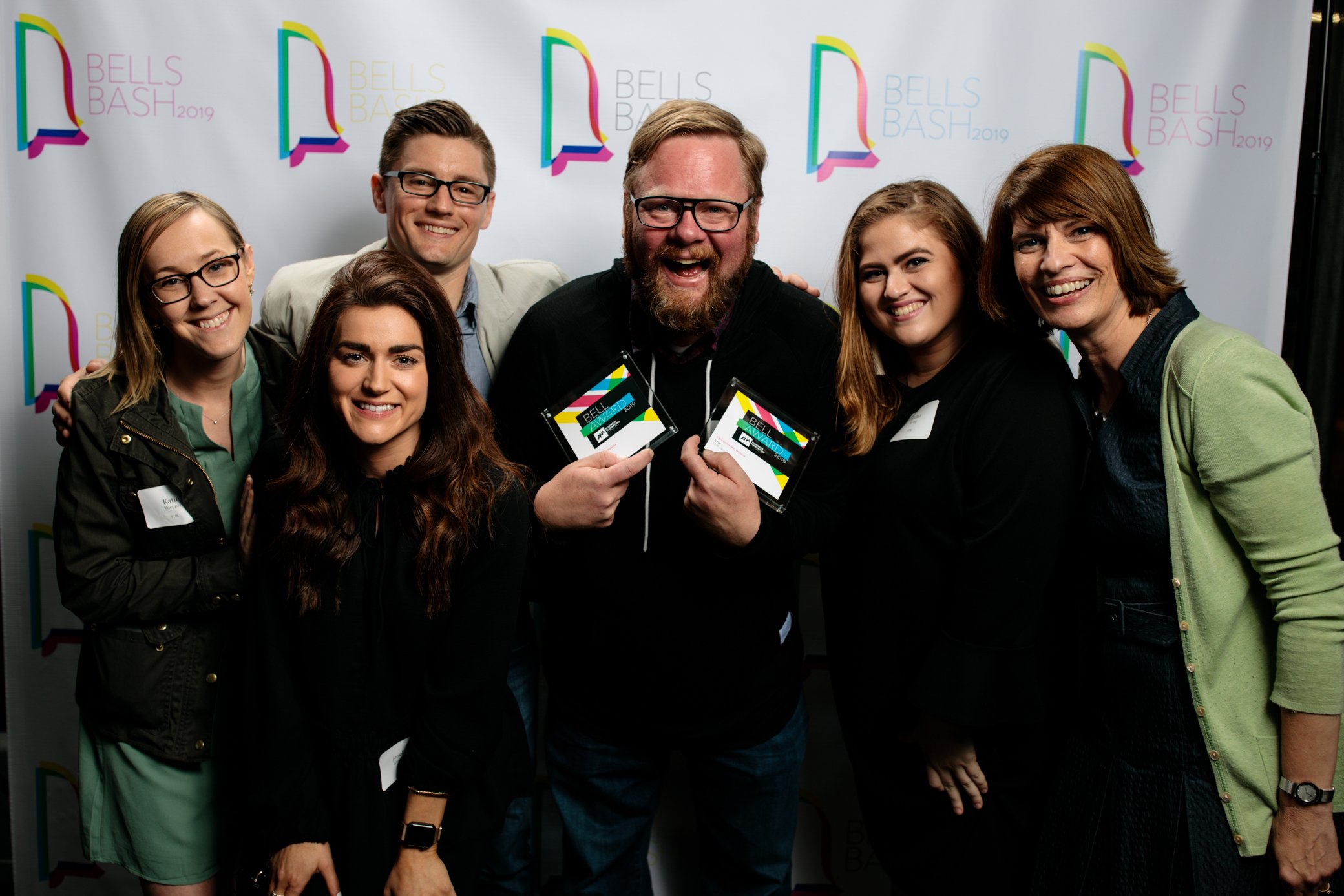 This year, STIR was honored with three excellence awards and a Bell Award for clients including Quad/Graphics, VRC, Flight for Life as well as for design of the agency's own website. The Milwaukee chapter presented the awards this month during its annual Bell Awards celebration at Venue Forty Two.
STIR won Excellence and Bell awards in the following categories:
Excellence Awards
Bell Award
The judging panel included respected corporate marketers and leading B2B agency executives from around the country. See the work that awed them!