Current state of site building
The introduction of WordPress' Gutenberg blocks last month (Dec 18′) brings world class content creation ease of use to the largest and most supported free and open source CMS in the world.
WordPress wanted to compete with modern site building services. You have heard of the paid solutions mostly likely from their massive advertising budgets with names like Squarespace, Shopify or WIX.

Gutenberg is exciting because it puts you and your team in the driver's seat. Now, you'll be able to spend web development budgets on enhancements that matter, not on wrestling templates.
Open source
Open source software has existed for more than 25 years as an organic, largely volunteer community of like-minded developers and marketers working together to make websites. The biggest difference between paid and open source is its extendibility. Paid solutions give you what they have, take it or leave it. They traditionally have provided a superior user experience (UX) and author experience (AX). Open source software has been playing catch up over the past couple years. Wordpress' Gutenberg blocks are the response to this level of competition.
The advantage of Gutenberg blocks
WordPress named its new site building initiative Gutenberg for a good reason. Let's compare what Gutenberg blocks in WordPress can do and how it parallels the innovation of the famous invertor's movable type.
1. Speed
Webpage
Gutenberg on WordPress opens up the last holy grail in website creation and maintenance – content creation. No longer is a developer needed to create different or custom page layouts. Removing this step also reduces cost and time to publish. You can now create pages internally and use your development dollars for higher value tasks that improve or create new conversions and ultimately revenue.
Print
In the hyper-connected online world accessible by the supercomputers in our pockets, we know that speed matters. After the invention of movable type, whole new industries of information dissemination were invented and decentralized. No trucks and no internet meant things moved slower because of basic physical realities, but having more printers closer to the populace led to revolutionary speed improvements in communication. A newspaper story could now be swapped out hours before print and consumers and publishers were the winners.
2. Gatekeepers be gone
Web Developers
Yes you still need talented web developers and designers to build a website that conforms to your brand and messaging. But now they'll be atomically designed and coded so that they can be managed with drag and drop ease. Long gone are the days of creating a bunch of monolithic templates or template parts that are fixed and require coding to make even the smallest change.
Plate Makers
Before the invention of movable typeset for printing, someone had to make the plates. One plate for every page or group of pages. Carve out the negative, pour the metal and hope you didn't carve a typo. This was a highly specialized and expensive process. It also created a gatekeeper on what could be printed because of the massive capital expenditures needed to produce printed books.
3. So. Much. Easier
One authoring experience (AX)
Before Gutenberg, WordPress had a few plugins to create content visually. But there was no native way to visually build pages beyond the WYSIWYG. There were multiple authoring experiences across the site.
When edits and updates become this easy, your website stays more timely, relevant and powerful.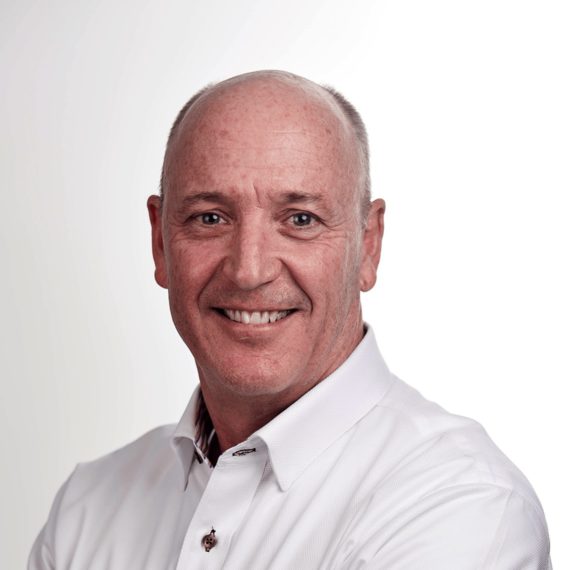 Now there is one authoring experience throughout. This makes the AX far easier and enforces brand standards. This alone makes Gutenberg and WordPress superior to the paid site builder services.
Typesetting is easy
Even with the invention of movable type making it easy to create printed works better, faster, and cheaper than ever, it also created the means for whole new industries to flourish. Typesetting was also easier so more people could do it. Just because of the fact there were more printed books available, book stores proliferated, more actual print shops were created, authors were compensated, and so on and so on. The global market for printed text was born.
4. Repeatable Everything
Brand consistency
The Gutenberg editor can be tweaked in such ways to give your authors everything they need and nothing more. And once you create a Gutenberg block, it's usable anywhere else on the site, or it could be limited to certain areas. You can plan for edge cases early and build in those overrides (HAX and webcomponents should even be pluggable soon). We have empowered multiple brand authors at STIR, with no fear of them breaking brand guidelines.
Beautiful Typesetting
Now that there were consistent fonts that don't rely on a typographical artist to create, text could faithfully come alive every time. Typography had a renaissance. Later with improved distribution methods, periodicals and newspapers could be typeset for maximum readability at breakneck speed.
GREAT! Now how does my day as a website administrator and my team actually change?
Situation 1: I NEED A CUSTOMER SURVEY PAGE TODAY!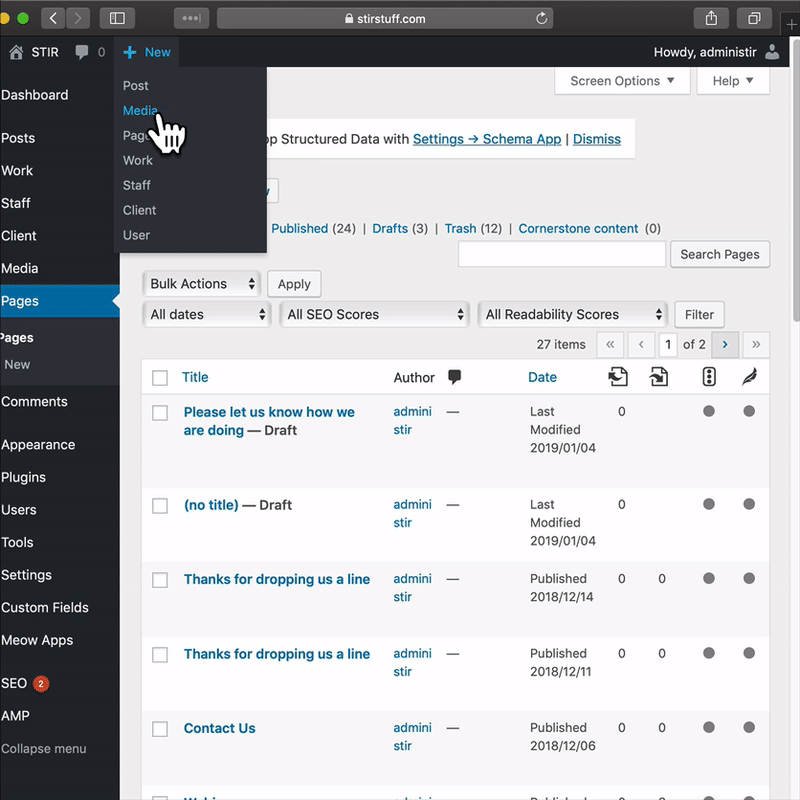 Situation 2: BIG POSSIBLE PUBLIC RELATIONS CLIENT, MOVE PR UP!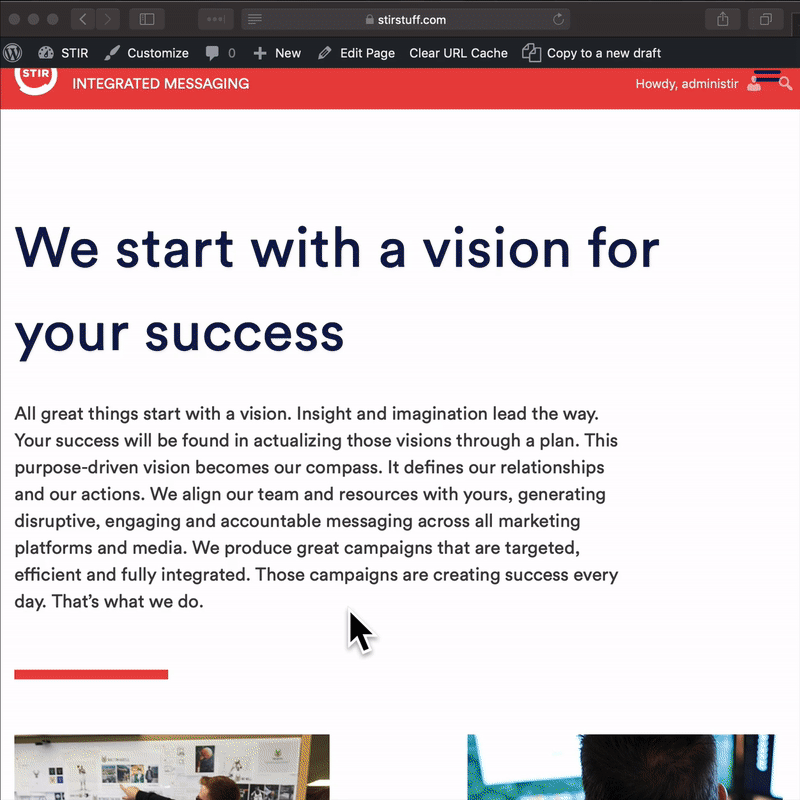 You've been sampling Gutenberg blocks this whole time
Sorry to Folger's challenge you so late in the article. Our new site was developed using Gutenberg and launched the week after Gutenberg was released for public use. The examples above are of our site: we can move faster than ever, have flexibility that would have taken lots of development time on our old site, and people want to actually create content now that it's so easy.
We didn't launch with a biography page for the leadership team and we used up our development budget. It does not matter because we can create our own layout with the Gutenberg Blocks we already have. So while we did spend a five figure amount on resources (i.g. payroll) to create this site, we can now create whatever we want with what we have. I'm sure we'll create more in the future, but for now we can move so much faster with more people that can help.
Everyone in the company is trained and empowered to modify and add to our site. Shouldn't yours? Fill out the form below to start a chat 👇👇🏻👇🏽👇🏾👇🏿👇👇🏻👇🏽👇🏾👇🏿
More Digital Insights