TV is not as important as it once was, right? Wrong.
It is and will remain a media powerhouse. The Super Bowl is the perfect example—with more than 50 million live viewers, it is the world champion of all media.
Why is the Super Bowl so special?
It is an event: Like the Olympics, it is a scheduled event that people plan around.
It is entertainment: It is a celebration of one of our favorite games. People are in a positive, festive mood.
It is controlled: Unlike TV news, the Super Bowl is controlled by one media broadcaster and it is performed in a condensed period of time. Limited supply, high demand.
It has mass appeal: Virtually every segment of the population will tune in.
It is American: The U.S. has the largest economy in the world, making it a target rich environment.
All of these factors make the Super Bowl quite different from any other broadcast for advertisers. But there's more. We can learn a lot just by observing how the ad industry views the game.
It is TV: TV is the best medium for shaping a brand image. Video in the hands of masters has no peer.
It is an advertising tradition: There is no other mass showcase like it for branded messaging. The public is actually tuning in to see the artform that is advertising. The Superbowl is the only place that happens.
It is a statement: If you advertise during the Super Bowl it says something about your brand. You have arrived. You are a leader.
How do brands use the Super Bowl?
To define their branded messaging.
To create and announce a new message.
To showcase new products, promotions and campaigns.
To align with popular culture.
To align with social—even political—causes.
To entertain the public.
To show off.
Super Bowl advertising is smart for ubiquitous national and international brands that need to shape public opinion. This even applies to social media and digital giants like Google, Amazon and Facebook, and politicians who are in the news and interacting with the majority of Americans every day. This is proof that TV is special as a media and will live on. And, without a doubt, the Super Bowl, for many reasons, is king of all advertising programming. As an advertising agency owner, I thoroughly enjoy watching how some brands score during the Super Bowl and how others fumble.
SCORE: Budweiser "Typical American"
This commercial is a great example of how a brand can mine pervasive public sentiment to help themselves. The U.S. is a politically divided country that often subjects itself to unnecessary criticism on many fronts. And with this spot, Budweiser helps us appreciate what it means to be an American. It makes us think and feel thankful.
At the same time, Budweiser aligns itself with Americana, which is particularly important to a company that is now foreign-owned. This spot makes us 'feel good' about ourselves and our country. A perfect Super Bowl spot.
SCORE: Hyundai "Smaht Pahk"
Hyundai employed the classic combination of major star power, proven comedy and some wicked good writing. The commercial successfully improved brand perceptions by featuring a simple, but "game-changing" product feature: Smart Park.
Using New England accent to produce some iconic alliteration is the genesis of the idea, and Hyundai played it out wonderfully. 50 million people will be talking about smart park all week. That is precisely how you maximize the Super Bowl opportunity.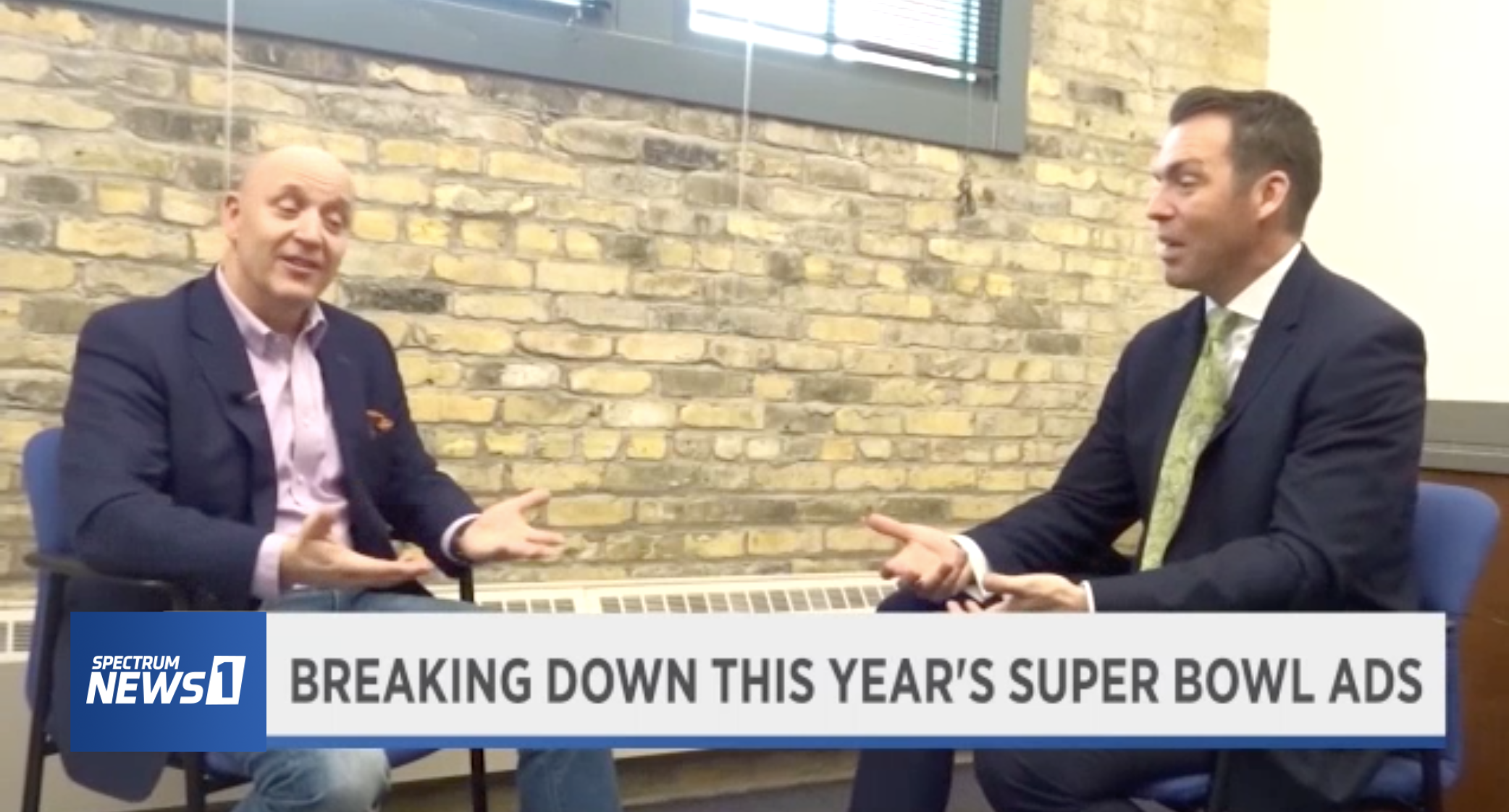 More BIG GAME Insights