STIR is hiring for a Social Media Specialist.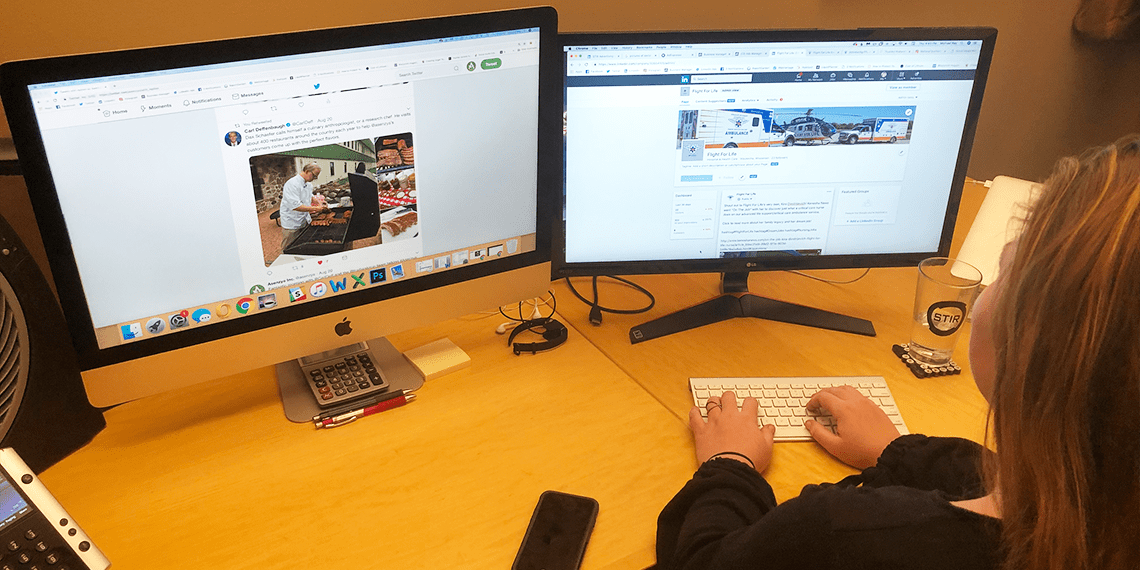 We are
STIR designs holistic and integrated business solutions that change the fortunes of our clients. We excel at being agnostic problem solvers – learning our client's business and competitive landscape, concepting and executing big branding and digital campaigns alike… all the while staying strategically driven and results-focused.
You Are
You're a Social Media Specialist with at least two years professional experience who knows how to create and execute a social media strategy to generate brand awareness, increase engagement and drive conversions. You can blend creativity with analytics seamlessly to optimize social media campaigns, develop authentic connections with followers over time and deliver measurable results on the daily. You're a constant learner, understanding changes in social media trends and technologies and are able to integrate them into strategies on the fly.
You Can…
…write concise, engaging content and adapt it to multiple channels
…analyze, interpret and provide insights for social metrics
…concept, create and manage paid social ad campaigns
…design, build and follow an editorial calendar
…bring a positive energy to the workplace
…collaborate with other departments and team members
…communicate and articulate your ideas visually and verbally
You Have…
…two or more years of agency or fast-paced social media management experience
…the ability to use social media scheduling and reporting tools
…a knack for facing challenges and solving problems
…writing and social media content samples
…a proactive mindset
…a positive attitude
We Offer…
…competitive salary
…great health insurance
…401k + match
…profit sharing
…paid vacation
…downtown parking
Still reading? Great! We hope you're even more excited to apply. 
👇👇🏻👇🏽👇🏾👇🏿👇👇🏻👇🏽👇🏾👇🏿👇👇🏻👇🏽👇🏾👇🏿👇👇🏻👇🏽👇🏾👇🏿👇👇🏻👇🏽👇🏾👇🏿