STIR is looking for an experienced Social Media Specialist.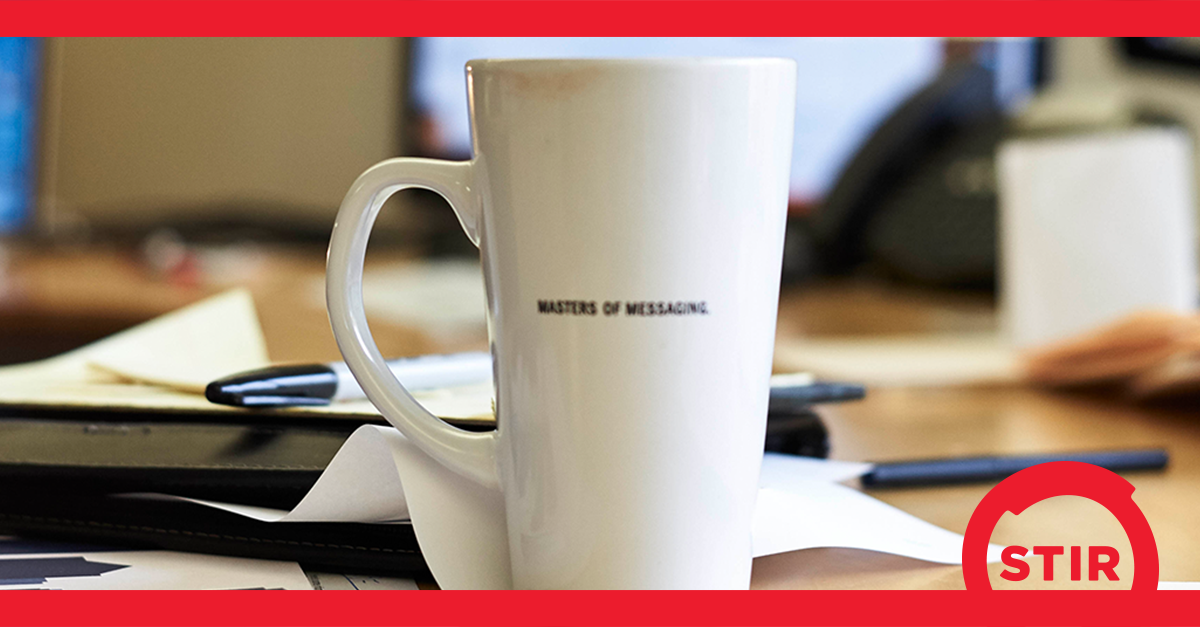 We are
STIR designs holistic and integrated business solutions that change the fortunes of our clients. We excel at being agnostic problem solvers – learning our client's business and competitive landscape, concepting and executing big branding and digital campaigns alike… all the while staying strategically driven and results-focused.
Summary
The Social Media Specialist at STIR is a critical and influential role within the organization that combines intense creativity with rigorous data analysis. This individual will be responsible for developing and implementing our client's social media strategies under the direction of the Social Media Director in order to generate brand awareness, increase engagement and drive conversions.

Additionally, they will be responsible for maintaining brand consistency across social media channels, managing project timelines and evaluating overall campaign performance. The Social Media Specialist may support 4-5 client accounts and/or manage 2-3 projects within these accounts independently. Accounts will be primarily within their dedicated practice area, but also may cross other practices based on staffing needs.
Essential Responsibilities / Duties
Demonstrates excellent judgment and ability to solve problems on his/her own. He/she should be able to understand public relations and social media strategies and support the team's efforts to implement them.
Works with the Social Media Director to manage and oversee organic and paid social media content.
Possesses superior ability to measure the success of every social media campaign using data and analytics to provide actionable insights and performance analysis. Each campaign will have specific objectives and this individual must focus on delivering the most successful campaign possible.
Possesses excellent writing and editing skills. Ability to write, edit and proof social media posts and other relevant materials as indicated by supervisor, including social media editorial calendars, program reports and memos. He/she must pay close attention to detail, particularly in editing, and be able to multi-task.
Executes social media community management, editorial calendars and advertising campaigns.
Conducts social media listening research, including measuring social media industry trends, and writes PR and social media reports.
Knowledgeable in clients' industries and products/services.
Contributes creative ideas and strategies to general agency and social media team clients as well as new business opportunities.
Technical Skills
Must be able to perform data analysis, identify campaign trends and make performance recommendations based on measurement and metrics.
Experience with multiple social media platforms, scheduling tools and reporting technology.
Must be proficient in using the Microsoft Office suite of products, organic and paid social media platforms, including Facebook, LinkedIn, Instagram, Twitter, Snapchat and Pinterest, and Internet tools such as file sharing, etc.
Proficient in managing social media contests.
Requirements
Dedication to learning and mastering social media strategy and analysis.
BA/BS in Social Media/Communications/Marketing/Journalism.
Has completed 12 Blueprint Courses.
Minimum 2-3 years of professional social media experience, preferably within an agency environment.
Creative, strategic thinker.
Strong initiative, work ethic and attention to detail.
Effective writing skills, especially for social and web.
Excellent communicator – contributes actively in meetings.
Problem-solver – proactive in finding solutions.
Ability to work independently and multitask in a collaborative environment.
We Offer…
…competitive salary
…great health insurance
…401k + match
…profit sharing
…paid vacation
…downtown parking
Still reading? Great! We hope you're even more excited to apply. 
👇👇🏻👇🏽👇🏾👇🏿👇👇🏻👇🏽👇🏾👇🏿👇👇🏻👇🏽👇🏾👇🏿👇👇🏻👇🏽👇🏾👇🏿👇👇🏻👇🏽👇🏾👇🏿