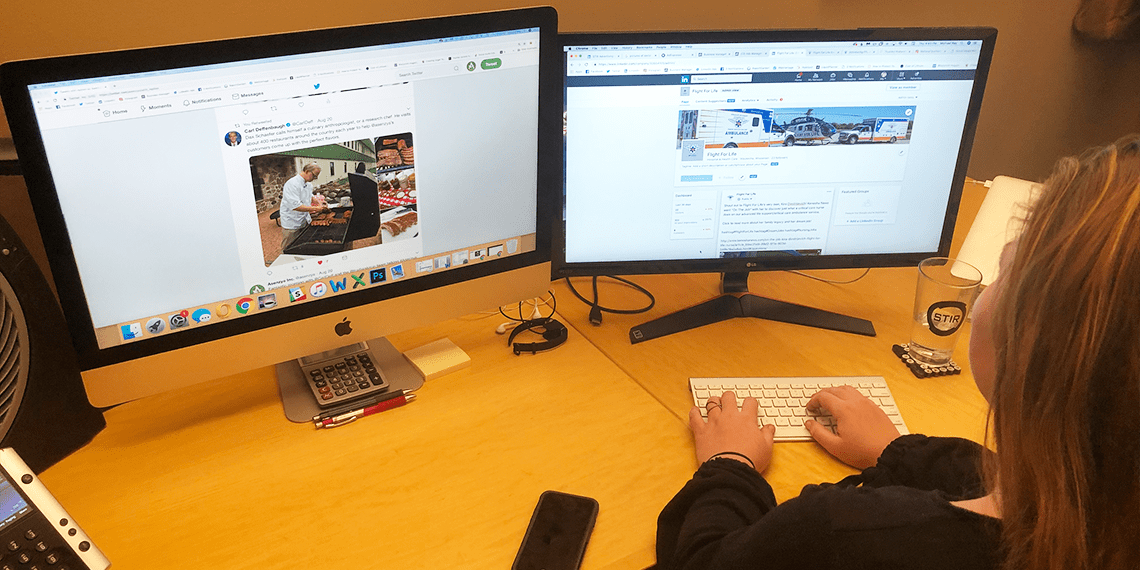 Summary
Duration: Full-time, permanent
Location: On-site position in Milwaukee office
Start date: As soon as possible
The Social Media & Content Specialist at STIR is a critical role within the organization that combines creativity, problem-solving, and strong writing abilities. This individual will be responsible for helping to develop and implement client and STIR social media content under the direction of the Social Media Director in order to generate brand awareness, increase engagement and drive conversions.

A key part of this role will also include writing and editing of marketing content (e.g., blogs, landing page copy, e-newsletters, etc.). The Social Media & Content Specialist will work on multiple client accounts and/or manage 2-3 projects within these accounts.
Essential Responsibilities/Duties:
Possesses excellent writing, editing and proofreading skills. Ability to write, edit and proof social media posts and other relevant materials as indicated by supervisor, including social media editorial calendars, emails, articles/blogs and website content.
Must pay close attention to detail, particularly in editing, and be able to multi-task.
Demonstrates excellent judgment and ability to solve problems on their own. Should be able to understand strategies and support the team's efforts to implement them.
Works with the Social Media Director to manage and oversee organic social media content.
Executes social media community management.
Conducts social media listening research, including staying up-to-date social media industry trends.
Knowledgeable in clients' industries and products/services.
Contributes creative ideas and strategies to general agency and social media team clients as well as new business opportunities.
Technical Skills
Must be proficient in using the Microsoft Office suite of products, organic social media platforms, including Facebook, LinkedIn, Instagram, Twitter, Snapchat and Pinterest. Experience with Internet tools such as Canva, HubSpot, and WordPress are a plus.
Experience with multiple social media platforms, scheduling tools and reporting technology also a plus.
Requirements
Dedication to learning and mastering social media strategy.
BA/BS in Social Media/Communications/Marketing/Journalism.
Minimum 2-3 years of professional social media experience, preferably within an agency environment.
Creative, strategic thinker.
Strong initiative, work ethic and attention to detail.
Effective writing skills, especially for social and web.
Excellent communicator – contributes actively in meetings.
Problem-solver – proactive in finding solutions.
Ability to work independently and multitask in a collaborative environment.
Still reading? Great! We hope you're even more excited to apply. 
👇👇🏻👇🏽👇🏾👇🏿👇👇🏻👇🏽👇🏾👇🏿👇👇🏻👇🏽👇🏾👇🏿👇👇🏻👇🏽👇🏾👇🏿👇👇🏻👇🏽👇🏾👇🏿