STIR is looking for an experienced Sr. Account Executive.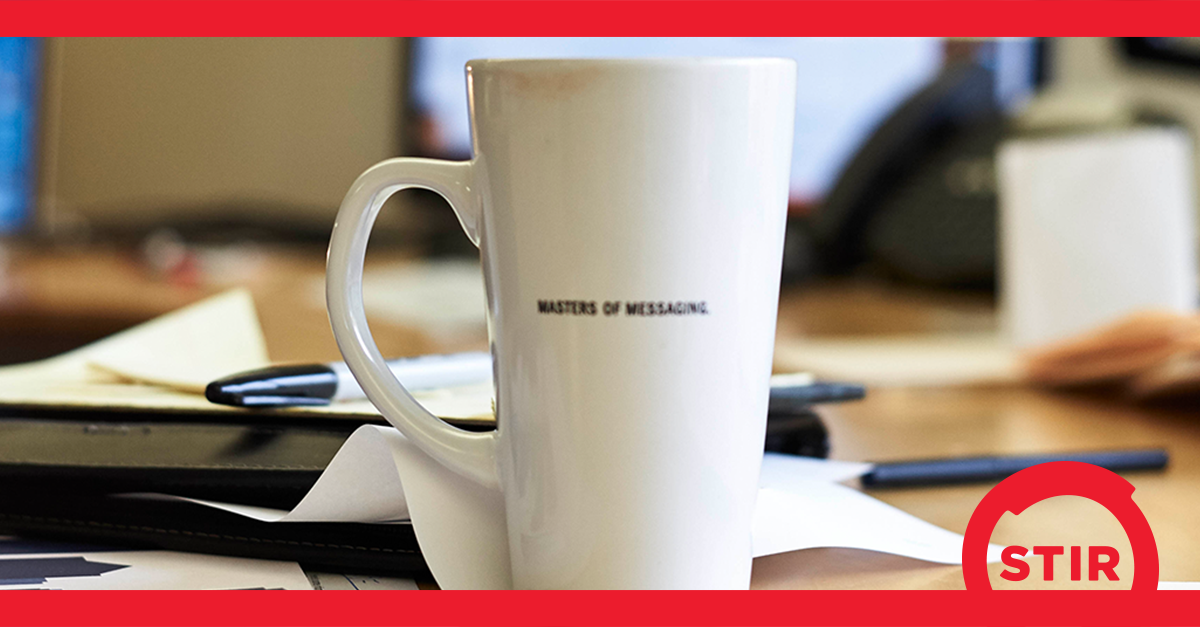 We are
STIR designs holistic and integrated business solutions that change the fortunes of our clients. We excel at being agnostic problem solvers – learning our client's business and competitive landscape, concepting and executing big branding and digital campaigns alike… all the while staying strategically driven and results-focused.
Summary
The Senior Account Executive (SAE) is the day-to-day senior account contact for the client and the team. Primary responsibilities include to understand scope and context of integrated marketing campaigns, implement the program with team departments, drive monthly reporting for all campaigns, and drive activities to successful completion.
The SAE also holds higher-level strategic thinking and has a proven track record of process and organization. They clearly understand and can articulate what opportunities each integrated marketing channel brings to the client challenge and works with his/her team to execute against the program's deliverables. A successful SAE will ultimately require less guidance on day-to-day activities as he/she will be the senior leader on the account, supported by the senior management team. They comprehend social media and digital marketing initiatives and can successfully manage program execution and day-to-day implementation.
Essential Responsibilities
Assist management in developing and implementing the monthly account planning and activities
Provide guidance to and be a mentor for junior staff and interns
Work effectively with peers in managing any minor account issues that may arise
Act as the entry point in the agency to account management and have fiscal responsibility over client service and account profitability under the guidance of a senior manager
Typically supports 3 or more client accounts
Demonstrates excellent judgment and ability to solve problems, delegating work appropriately across account teams
Possess strong writing and editing skills; client correspondence, reporting documents, points-of-view strategy documents, agency and client blog posts and other integrated marketing materials
Drive smart, tactical execution of client programs
Establish strong knowledge of relevant media to generate awareness of client's products, services, thought leadership, or activities
Develop successful, productive relationships with client contacts
Understand what success means to each client, then deliver on those results
Help manage billing process and play key role in budget development/ management
Add creative insight and problem-solving to all of the above on a consistent basis
Manage projects independently where necessary
Technical Skills
Must be able to perform campaign data analysis, identify campaign trends and make performance recommendations based on measurement and metrics.
Experience with project management software and CRM databases.
Must be proficient in using the Microsoft Office suite of products, and knowledgeable in organic and paid social media platforms, including Facebook, LinkedIn, Instagram, Twitter, Snapchat and Pinterest, and Internet tools such as file sharing, etc.
Requirements
Dedication to learning and mastering account service best practices.
BA/BS in Communications/Marketing/Journalism/Advertising/Business or equivalent.
Minimum 4 years of professional account services experience, preferably within an agency environment.
Creative, strategic thinker, curious mind.
Strong initiative, work ethic and attention to detail.
Effective writing skills, especially proposals and creative briefs.
Excellent communicator – leads and contributes actively in meetings.
Problem-solver – proactive in finding solutions.
Ability to work independently and multitask in a collaborative environment.
We Offer…
…competitive salary
…great health insurance
…401k + match
…profit sharing
…paid vacation
…downtown parking
Still reading? Great! We hope you're even more excited to apply. 
👇👇🏻👇🏽👇🏾👇🏿👇👇🏻👇🏽👇🏾👇🏿👇👇🏻👇🏽👇🏾👇🏿👇👇🏻👇🏽👇🏾👇🏿👇👇🏻👇🏽👇🏾👇🏿