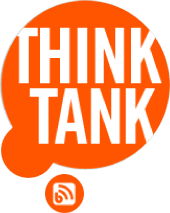 Blog
We lead with thoughts and insights that decode marketing problems and build brands in innovative and imaginitive ways. Read along and join in the conversation.
The new year gives business owners an opportunity to reflect on the past year, then ultimately determine which direction and strategy to take in the upcoming year. Perhaps the goal is more leads, more sales or more website traffic. Those are all admirable goals, but how do you get your company there? The desire to more easily and efficiently manage otherwise complicated digital marketing efforts has led to a new discipline: inbound marketing. Inbound marketing is the idea of creating content with a strategy that appeals to the needs of your prospects and subsequently turning those interested prospects into customers.
Recent Tweets
05/24/18
RT @BigShoesNetwork: Thx for #FillingBigShoes today @BMA_Milwaukee. Creativity is now unleashed. Mike Fredrick CCO @NelsonSchmidt. Thx to @…
View More Tweets
Get In Touch With Us
STIR Advertising & Integrated Messaging
330 E Kilbourn Ave Suite 222, Milwaukee, WI 53202
We're open from 8:30am - 5pm
414.278.0040
STIR LLC, ©2017 All rights reserved.