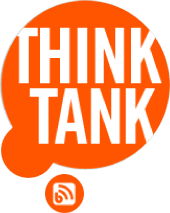 Blog
We lead with thoughts and insights that decode marketing problems and build brands in innovative and imaginitive ways. Read along and join in the conversation.
There are many essential ingredients to a properly executed integrated marketing strategy.  At the very top of that list is passion.  Passion for the cause, passion for the brand, passion for the marketing profession in and of itself. I recently witnessed an abundance of passion during a TV shoot conducted for STIR's Greater Good Giveaway promotion.  We were taping a custom ad for the Child Injury Prevention Alliance (CIPA), whose mission is to build awareness of child injury, the number one cause of death among children.  Everyone involved was donating their time, resources and money, at no cost to the organization.
Recent Tweets
05/24/18
RT @BigShoesNetwork: Thx for #FillingBigShoes today @BMA_Milwaukee. Creativity is now unleashed. Mike Fredrick CCO @NelsonSchmidt. Thx to @…
View More Tweets
Get In Touch With Us
STIR Advertising & Integrated Messaging
330 E Kilbourn Ave Suite 222, Milwaukee, WI 53202
We're open from 8:30am - 5pm
414.278.0040
STIR LLC, ©2017 All rights reserved.