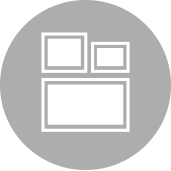 Work
We pour our hearts into creating communications that genuinely move people.
Nonprofit National TV
End Injury
STIR and partners conducted a national promotion to give away a completely free TV spot for the most deserving cause. We chose End Injury because over 2,500 children die every day from preventable injuries. This spot raises awareness to this epidemic by featuring a young girl making a plea to adults to help keep her safe as she walks through potentially hazardous situations while being oblivious to the dangers around her. The spot rallied support for the CDC and other organizations that banded together under the common name EndInjury.org. Be sure to view the "Making Of: Greater Good TV" video.
Recent Tweets
03/23/17
We absolutely support #NationalPuppyDay and some of our clients appear to feel the same way! #woof 🐕 #woof 🐕 https://t.co/5u1A5AlLmH
View More Tweets
Get In Touch With Us
330 E Kilbourn Ave Suite 222, Milwaukee, WI 53202
414.278.0040
STIR LLC, ©2016 All rights reserved.