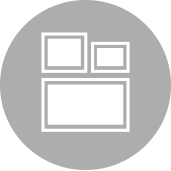 Work
We pour our hearts into creating communications that genuinely move people.
QSR Brand Video
Cousins Subs believes in better. Better bread, better ingredients, and better quality subs. STIR helped Cousins Subs define their corporate and in-store culture as well as introduce their new store renovations and updates with this long format video.
Recent Tweets
07/17/17
RT @zurita_carmen: #WorldEmojiDay #GameOfThones7 #JuegosDeTronos Hoy 17/7/17 #WinterIsHere #GoTS7 #VivePoniente #Got https://…
View More Tweets
Get In Touch With Us
330 E Kilbourn Ave Suite 222, Milwaukee, WI 53202
414.278.0040
STIR LLC, ©2017 All rights reserved.