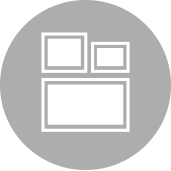 Work
We pour our hearts into creating communications that genuinely move people.
Cousins Subs / QSR Video
Cousins Subs believes in better. Better bread, better ingredients, and better quality subs. STIR helped Cousins Subs define their corporate and in-store culture as well as introduce their new store renovations and updates with this long format video.
Recent Tweets
05/24/18
RT @BigShoesNetwork: Thx for #FillingBigShoes today @BMA_Milwaukee. Creativity is now unleashed. Mike Fredrick CCO @NelsonSchmidt. Thx to @…
View More Tweets
Get In Touch With Us
STIR Advertising & Integrated Messaging
330 E Kilbourn Ave Suite 222, Milwaukee, WI 53202
We're open from 8:30am - 5pm
414.278.0040
STIR LLC, ©2017 All rights reserved.