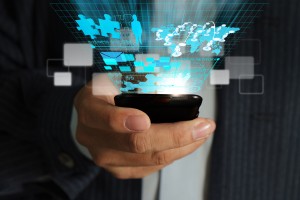 What does your prospect/customer/consumer (prospective patients) know about your brand? And where do they get their information and impressions? These are perhaps the most important questions in marketing. It's imperative that you have an accurate read on this. The answers could range from little or nothing to largely negative to overwhelmingly positive. Each situation is different, but the vast majority of the brands I encounter would tell you that they aren't where they want to be in terms of positive impressions and web/retail traffic. Critical perceptions are coming from a huge variety of potential sources. You've got to get a grip on it.
Recent Tweets
05/24/18
RT @BigShoesNetwork: Thx for #FillingBigShoes today @BMA_Milwaukee. Creativity is now unleashed. Mike Fredrick CCO @NelsonSchmidt. Thx to @…
View More Tweets
Get In Touch With Us
STIR Advertising & Integrated Messaging
330 E Kilbourn Ave Suite 222, Milwaukee, WI 53202
We're open from 8:30am - 5pm
414.278.0040
STIR LLC, ©2017 All rights reserved.