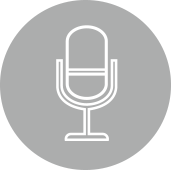 News
We're making news every day - generating coverage for clients, making waves in the industry and creating impact for clients. Check it out.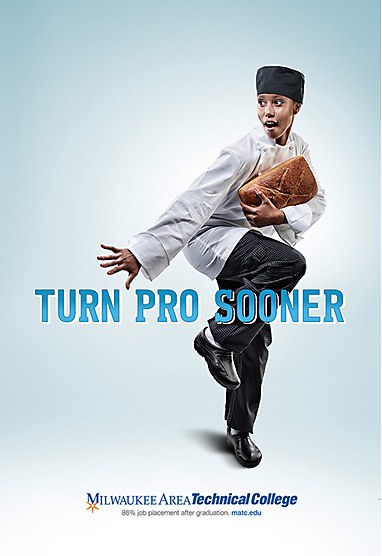 STIR Advertising and Integrated Messaging is pleased to announce its creative campaign work, 'Turn Pro Sooner,' – developed for the Milwaukee Area Technical College (MATC) – received numerous awards at the recent National Council for Marketing and Public Relations (NCMPR) District Three Conference Medallion Awards ceremony on Oct. 23, 2014.
The Medallion Awards recognize outstanding achievement in marketing communications for community, junior and technical colleges. District Three encompasses Indiana, Illinois, Michigan, Ohio, Wisconsin and the Canadian province of Ontario.
The 'Turn Pro Sooner' campaign developed by STIR was launched in March 2014 and was responsible for three of the six awards MATC received at the 2014 ceremony. MATC won the following awards in the following categories:
Gold: Single Print Ad category, 'Turn Pro Sooner', Businesswoman and Baker (See attached images.)
Gold: Outdoor Media category, 'Turn Pro Sooner' (See attached images.)
Silver: Annual Report category, MATC 2013 Annual Report
Bronze: Radio Series category, 'Turn Pro Sooner'
Bronze: Academic Catalog category, MATC Catalog
Bronze: Sports Program category, Stormers program cards
STIR's creative work on the 'Turn Pro Sooner' campaign as also recognized earlier this year by advertising industry magazine Communications Arts.
Recent Tweets
11/09/17
Behind the scenes in Savannah, Georgia with St. Joseph's/Candler! #stirstuff #ClientWork https://t.co/3rIT8S1NoC
View More Tweets
Get In Touch With Us
STIR Advertising & Integrated Messaging
330 E Kilbourn Ave Suite 222, Milwaukee, WI 53202
We're open from 8:30am - 5pm
414.278.0040
STIR LLC, ©2017 All rights reserved.