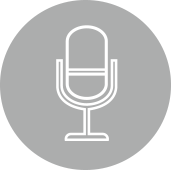 News
We're making news every day - generating coverage for clients, making waves in the industry and creating impact for clients. Check it out.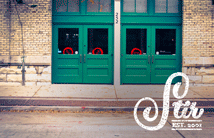 STIR was established 15 years ago in response to demand for a higher level of integrated marketing communications services and opportunities for Milwaukee-based professionals to produce a highly sophisticated, competitive creative product. During that time we implemented a number of successful campaigns. These include the creation of a national brand (Optima Batteries), repositioning brands (Bank Mutual, Milwaukee Bucks), launching new brands (Agnesian Healthcare) and new products (In Control), assisting brands through a renaming process (Tempt, Asenzya), and helping each and every one reach new heights of success (St. Joseph's Candler, WI State Fair, Cousins Subs, UPAF). STIR has positively changed, and will continue to change, the fortunes of many companies.
Our name implies the philosophy and practice that we have always maintained – that with proper integration of ideas and marketing platforms, a brand can have a much greater marketplace impact and outperform its competitors and that the sum is far greater than the parts.
We truly believe that a combination of smart strategy, bold thinking and polished presentation can't go wrong in the marketplace and that people will always respond to creatively disruptive messaging. STIR stands firm in its belief that messaging goes much farther than advertising and public relations.
Recent Tweets
03/23/17
We absolutely support #NationalPuppyDay and some of our clients appear to feel the same way! #woof 🐕 #woof 🐕 https://t.co/5u1A5AlLmH
View More Tweets
Get In Touch With Us
330 E Kilbourn Ave Suite 222, Milwaukee, WI 53202
414.278.0040
STIR LLC, ©2016 All rights reserved.