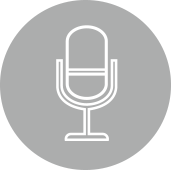 News
We're making news every day - generating coverage for clients, making waves in the industry and creating impact for clients. Check it out.
Join Mike Fredrick at an upcoming BMA event on May 24th 7:30 am – 9:00 am
Location
STIR Advertising & Integrated Messaging
330 E Kilbourn Ave #222 Milwaukee, WI 53202
In today's world of rampant product and service parity, creativity is one of the most powerful weapons companies have to differentiate themselves. Yet, there's this ridiculous myth that you have to be "a creative" to be creative. We all have the ability to be creative thinkers, and to bring creativity into whatever role we play in our companies.
Register today to learn five simple tips you can start using to unleash your inner creativity. In this workshop, you'll also:
Do a fun, hands-on exercise
Learn how to get past the self-doubt that plagues creative thinkers
Get a behind-the-scenes look into real-world creative thinking examples
Learn about books and other resources to jumpstart your creativity
Recent Tweets
04/03/18
Confused by the constantly evolving world of marketing? We've got you covered. https://t.co/6XWQ6hM726 https://t.co/9Fr2KDaEz9
View More Tweets
Get In Touch With Us
STIR Advertising & Integrated Messaging
330 E Kilbourn Ave Suite 222, Milwaukee, WI 53202
We're open from 8:30am - 5pm
414.278.0040
STIR LLC, ©2017 All rights reserved.