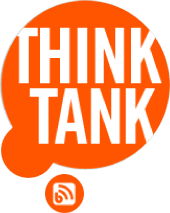 Blog
We lead with thoughts and insights that decode marketing problems and build brands in innovative and imaginitive ways. Read along and join in the conversation.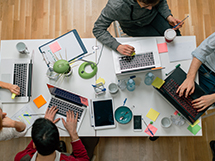 By: Scott Shalles, Creative Director Marketing continues to evolve at a fast past. Shaping a campaign to integrate across a variety of platforms can be a challenge – each media has a unique task and communicates to consumers in different ways. One way to understand the different mediums is to view them each like unique personalities. You need to speak that platform's language, otherwise
Recent Tweets
05/24/18
RT @BigShoesNetwork: Thx for #FillingBigShoes today @BMA_Milwaukee. Creativity is now unleashed. Mike Fredrick CCO @NelsonSchmidt. Thx to @…
View More Tweets
Get In Touch With Us
STIR Advertising & Integrated Messaging
330 E Kilbourn Ave Suite 222, Milwaukee, WI 53202
We're open from 8:30am - 5pm
414.278.0040
STIR LLC, ©2017 All rights reserved.